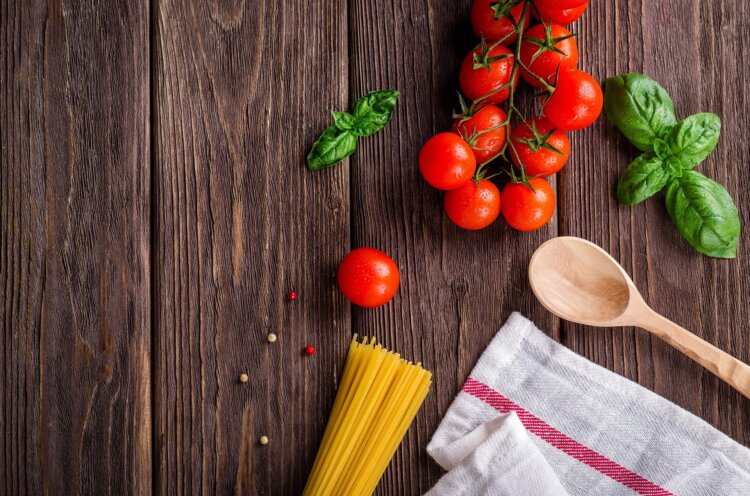 If you've been reading Grok Nation for the past few months, you've probably seen my biweekly We Tried It reviews of meal delivery services. When I started this recurring feature, I didn't realize just how many boxes are on the market. It's a bit overwhelming to sift through which service is right for you and your family. That's why we started the reviews: to help you sort through the noise. We reviewed various services—such as Hello Fresh, Plated, Martha & Marley Spoon—but we realize that might not help you compare the services to one another. So we're doing that here!
Now that we've wrapped our series, we've decided to list the pros and cons for each service in one spot. Below you can find each that we tested plus links to the full reviews. All pricing is reflective of a two-person plan for three meals a week. Unless noted, all services include free shipping.
Blue Apron
An OG meal kit delivery service, Blue Apron was the first food box we tested. Although it didn't provide quick meals (there was a lot of chopping and prepping), it did provide delicious meals at a decent price. The Ginger Pork Meatballs with bok choy and jasmine rice is honestly a dish I still think about … often. (Read the full review here.)
Pricing: $9.99 / serving
Pros: A large selection of meals; allows for learning new cooking techniques; tasty dishes; good portion sizes
Cons: Too much plastic packaging of individual ingredients; some recipes are too complicated
Best for: Home chefs wanting to expand their recipe repertoire
Use this link for $40 off your first two boxes.
Green Chef
Like Blue Apron, Green Chef's recipes took a little longer to prepare than my go-to 30 minute meals. But these recipes felt like they were supposed to take a long time. I spent a fair amount of time in the kitchen, but came out with recipes I never would have thought of to cook on my own. This is definitely the service that allows for the most taste-testing exploration. Plus, with meal options for Keto, Paleo, and many other dietary needs, it's a good option even if you're on a special eating plan. (Read the full review here.)
Pricing: $11.99 / meal
Pros: Introduces you to unexpected recipes; eco-friendly packaging; abundant dietary options
Cons: Some recipes are a bit over the top with unusual ingredients, so might not be good for kids; a lot of ingredients
Best for: Foodies wanting to learn about new dishes
Use this link for $40 off your first box.

Dinnerly
Whereas the first two services had me feeling chained to the stove, Dinnerly was a nice reprieve. All of the meals can be made in 30 minutes or less and with six ingredients or less. Now you know the saying "the grass is always greener"? Well, that's true here. While the cook time was nice, the dishes weren't exactly my favorites. They weren't bad … but they did taste like they were made with six ingredients or less. (Read the full review here.)
Pricing: $5 / person
Pros: Quick, quick, quick; great for families and picky eaters
Cons: Dishes aren't super complex flavor-wise; only six options per week
Best for: Families on the go
Sign up here.
Plated
When writing my original Plated review, I said that I felt a bit like Goldilocks trying to find the perfect meal subscription box. At the time, Plated ended up being "just right" for me—and it remains the gold standard. I actually continued the box a few weeks beyond the review because I enjoyed the meals so much. Not only were they tasty, but they weren't too complicated to make. My sweet spot! (Read the full review here.)
Pricing: $11.95 / serving
Pros: Lots of options per week, about 20, including desserts; relatively easy recipes; a good mix of healthy and splurge meals
Cons: A little pricey to do consistently
Best for: Someone looking for a little more flavor in their dinner lineup
Use this link to get $25 off your first two weeks.
Home Chef
Looking back on it, I liken Home Chef a bit to Dinnerly. While the meals were not very ingredient heavy and were quick to make, some of them were lacking a little bit in flavor. I learned that additional seasoning helped in some cases; but I'll also say there was a pasta dish in this box—that I have recreated a couple times since—which was great all on its own. (Read the full review here.)
Pricing: $7.99 / serving (shipping free over orders of $45)
Pros: Quick meals; easy recipes to follow; recipe cards come in book you can keep and add to; affordable
Cons: Some dishes were a bit bland; a few recipes didn't turn out as pictured
Best for: Someone looking for fast meals who doesn't mind that they're not incredibly kid friendly
Use this link to get three free meals.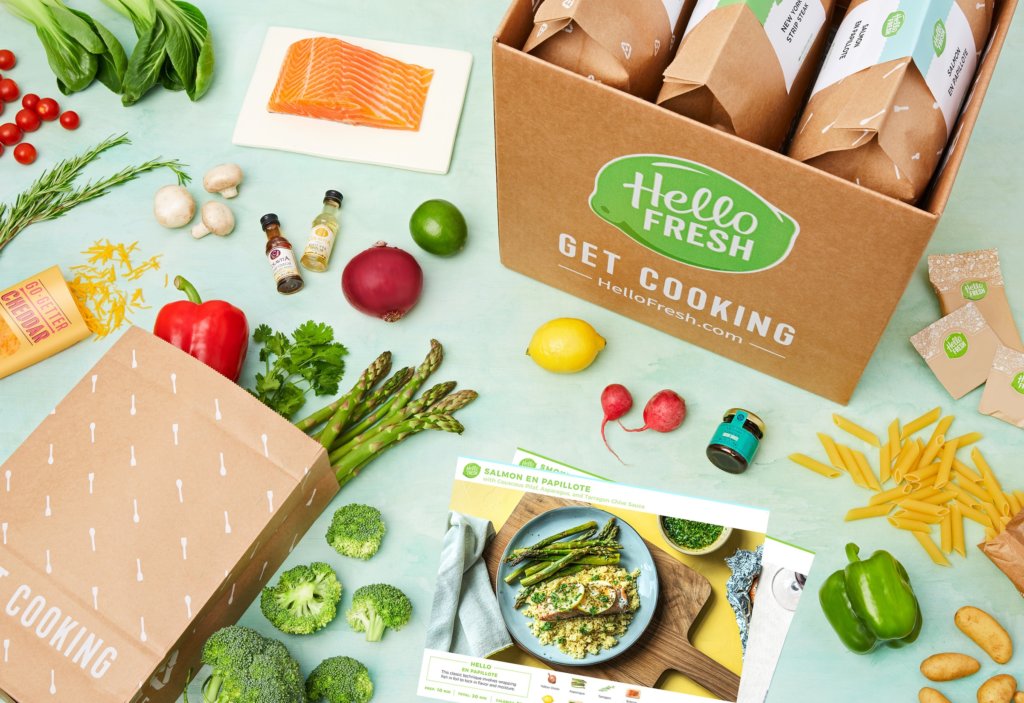 HelloFresh
My review of HelloFresh might be a bit biased because I got to eat pizza. I'm a big fan of pizza—especially when it's freshly made and I don't have to make the dough! HelloFresh was speaking to my heart with this one. I also enjoyed the other dishes, and I like how the service offers a large variety of recipes to choose from each week. (Read the full review here.)
Pricing: $9.99 / serving
Pros: Moderately priced; good portion sizes; offers Dinner 2 Lunch meals, which easily convert to a second meal for leftovers
Cons: Not as many offerings per week (about 12; only 3-4 for vegetarian option)
Best for: Someone looking to mix up a dinner rut—at a sustainable price
Use this link to get $30 off.
GoReadyMade
This "ready-made" meal service is definitely the quickest option. Many meals are fully prepped and only require a quick microwave nuking or oven heating. Others require you to prep the meat but the other ingredients are fully cooked. It's a little confusing if you weren't expecting it to be this way (I wasn't!), but it's a good option for people how are really truly on the go (or lazy!). (Read the full review here.)
Pricing: $9.99 / meal ($5.99 shipping)
Pros: Easy meals that taste freshly made; very little clean-up or prep
Cons: Poorly written instructions; no dietary options; same options week after week
Best for: The not-a-cook cooks
Sign up here.

Sun Basket
I was probably least looking forward to the Sun Basket box simply because it claims to be the healthiest subscription option on the market. As a junk food foodie, I got more excited about the boxes that offered me pizza and cheesy pasta. But to my surprise, these dishes were very good. There are options for diabetics, vegans, paleo followers and more. Yes, the meals were "healthy"—but I would enjoy many of these recipes even if I wasn't on a specific food plan (and I'm not). (Read the full review here.)
Pricing: $11.99 / serving
Pros: A wide range of options for various diets; many 20 minute meal options
Cons: Maybe healthier than some would like
Best for: People on specific diet plans or looking to learn how to cook healthy food
Use this link to get 60% off your first box.
Martha & Marley Spoon
Marley Spoon is Martha Stewart's food delivery box, so you know it's going to be high quality. The recipes were delicious, and didn't take quite as long as I thought they would; however, they're not necessarily easy. There are a few extra steps that some of the other services may not require. But the payoff is worth it: The food is great. (Read the full review here.)
Pricing: $12 / serving
Pros: Unique, thoughtful recipes; the ability to learn the Martha way
Cons: One of the pricier services; sometimes complicated recipe steps
Best for: Wannabe Martha Stewarts
Use this link to get $30 off.
Let us know what your favorite service is in the comments below!