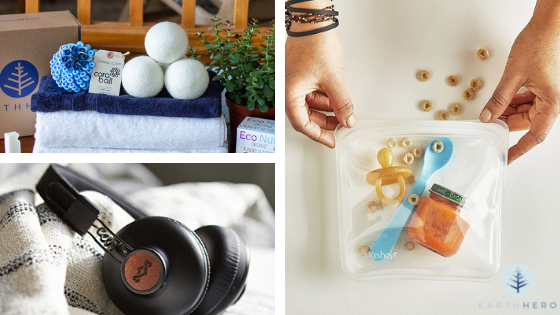 A few months ago, my son went on a three-night class trip at a summer camp style environmental and educational center. They hiked, made it through ropes courses, had bonfires, sang songs, and learned about ways to treat the earth better. He came home bursting with ideas to "green up our home," and his excitement was infectious. While we had implemented some sustainable options around the house like cloth napkins and towels, recycled regularly, and even planted our own garden each spring, I knew there was much more we could do.
Statistics show that the average American produces about 4.4 pounds of trash each day (compared to the global average of 2.6 lbs). In a country of over 237 million people, that adds up to more than 700,000 TONS of trash a day. But what if making just a few small changes could reduce your number?
With his recycled tin can cup in hand, my son and I came up with a list of ways we could try to decrease the amount of plastic and disposable items we used on a daily basis without spending a ton of money or making things too difficult on ourselves and our packed schedules. It turned out that we were easily able to come up with a handful of ways to get started that used barely any time or money.
We discussed bringing our own containers to get bulk products at the store instead of purchasing bags or cartons of beans, rice, oats, spices, etc… I told him about a Facebook conversation I read that encouraged me to bring our own reheatable containers to restaurants in case of leftovers, so we wouldn't have to rely on plastic or styrofoam. And we committed to continue making our own earth friendly homemade laundry detergent. Each month we'll pick a handful of new ways we go greener. Little by little it adds up.
I recently had the chance to try some new products from EarthHero, and each one has helped us ditch the plastic and live a little greener. One thing I really dig about their site is that you can look up sustainability features for each product to see exactly where materials are sourced from, where it's made, what it's packaged in, any environmentally friendly certifications, as well as options for "end of life," (i.e. some companies will take back items to recycle into new ones!).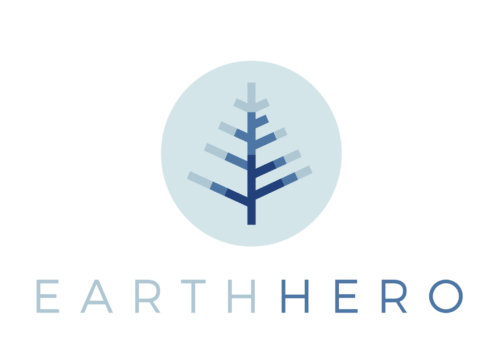 EarthHero is an online marketplace that's here to change the way we shop–making shopping, and living, sustainably easier than ever. At EarthHero.com, you can shop thousands of curated products that align with your personal values–from Made in America to plastic-free, vegan, cruelty-free, and beyond!
Your choices make changes. EarthHero makes it easy for you to vote with your dollar, and create a brighter future with every purchase.
And, just for you, our Grok Nation reader, we're offering a 15% off code: groknation (*Good until 5/8/19. Cannot be applied to sale, paired with other coupons, or used on TerraCycle products or gift cards)