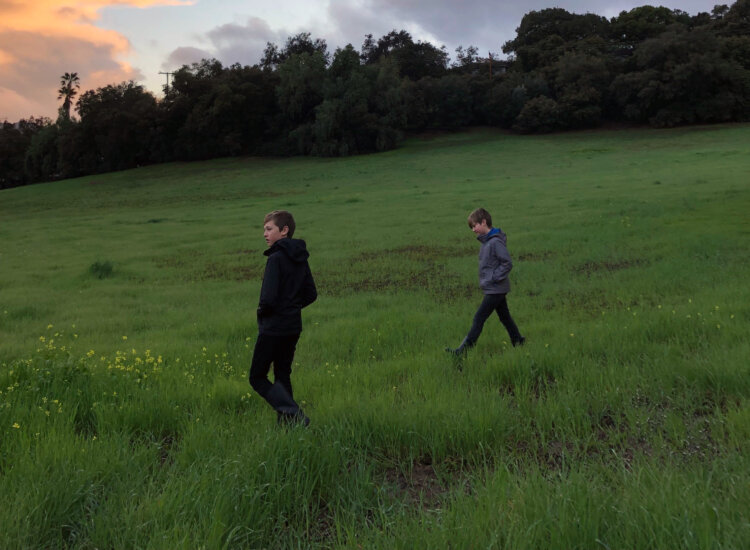 I've been a "save the planet" person for a very long time. In junior high, I was really interested in oceanography and would pore over books from the library with intense fascination. Any study of the oceans comes with an understanding of the damage we humans have done to its great sea creatures. I felt drawn to the plight of whales, manatees, and dolphins in particular. I did a report on the endangered animals of the United States for one junior high project, and to this day, I still remember that the Ivory-billed woodpecker is endangered, among many other beautiful creatures.
The concept of not wasting resources was also something I gravitated towards, carrying canvas bags to supermarkets, even though nobody else I knew did it. Everyone thought I was crazy. I was ahead of the times!
Now that I am a mom of two sons, I get to demonstrate for my boys the importance of reducing, reusing and recycling. And I bet that many of you assume my kids are so grateful to have such an environmental warrior as me as their mother.
WRONG.
While my sons love animals and their existence, having a mom who is a warrior for the planet sometimes annoys them. Sometimes it embarrasses them.
On this Earth Day, let's talk about the things they roll their eyes at, and why I don't care.
The boys are in charge of recycling. In our city, recycling is relatively convenient. We have a blue bin for recyclables. We also collect glass and plastic bottles and cans and take them to a recycling facility where they get money back for what we turn in. Part of this money goes in our tzedakah (charity) box and the rest they can keep. If they don't do the work of transferring the bottles and cans (as well as interacting with the nice man who runs the facility), they don't get the money. They hate the labor of the transferring, and I kind of make a joke about not caring that they're annoyed, but I do. Putting in an effort to be kind to the planet is not always easy. But it matters. And although they roll their eyes, I push through it to remind them that there will be so many opportunities in their lives to do the right thing by the planet. And it may not always be easy, but it's imperative.
We pick up trash in nature. We like to hike and take walks. Sometimes we go camping. While Mother Nature has provided us with so much to look at and learn from and enjoy, we have to see the relationship as mutually beneficial. We have to do for Her what she can not do for Herself. This means that when we hike, we collect trash and throw it out safely at the end of our day. My boys have the option of using a plastic bag as a glove and I don't ever insist that they pick up trash which is soiled or potentially dangerous (or gross), but the notion that we have to have awareness of the nature we are enjoying is important to me. I hope it becomes second nature to them as they continue to grow.
I pick up trash off the street. I know this is not for everyone. And I don't walk around constantly picking things up off the street. But sometimes we'll be walking and there will be a giant empty bag of chips, for example. Or a fast food bag just lying there. Everyone sees it. But someone needs to actually do something about it. In life, there will be times when it's uncomfortable or inconvenient to do the right thing. However, opportunities are everywhere to be kind to the planet. Seize them!
I don't give in to trends. One of the most wasteful things on the planet is the production and overproduction of clothing. One of the industries that contributes to this is the fashion industry and its insistence that we buy new things all of the time. This requires so many resources and has a tremendous impact on the economies of the countries who contribute labor to this industry. While we all like nice things—and I do love to partake in some trends—I try to explain to my boys that it's kinder to the environment to base your fashion sense on basics that are durable and interchangeable with the seasons and trends. The notion of awareness around consumption is a critical part of Earth-awareness.
I make them come with me to thrift stores. When I am looking to buy things, I look to thrift stores to purchase previously loved items. I have a really cool set of mismatched vintage silverware that we use for meals. It's not for everyone, but our home is rustic and funky, and this aesthetic lends itself to easily finding decor and household items—yes, even silverware!—that can be purchased in thrift stores. The notion of purchasing new items all of the time is, frankly, wasteful. And it takes a toll on your pocketbook too!
I hope that my sons will one day truly appreciate the efforts I have made to love Mother Nature. I know they think I'm weird, but I also feel like, with enough repetition, these things can become second nature to so many of us. And in that process, we are kind to the planet and to ourselves.
Happy Earth Day from this weird, nature-loving mama to you!