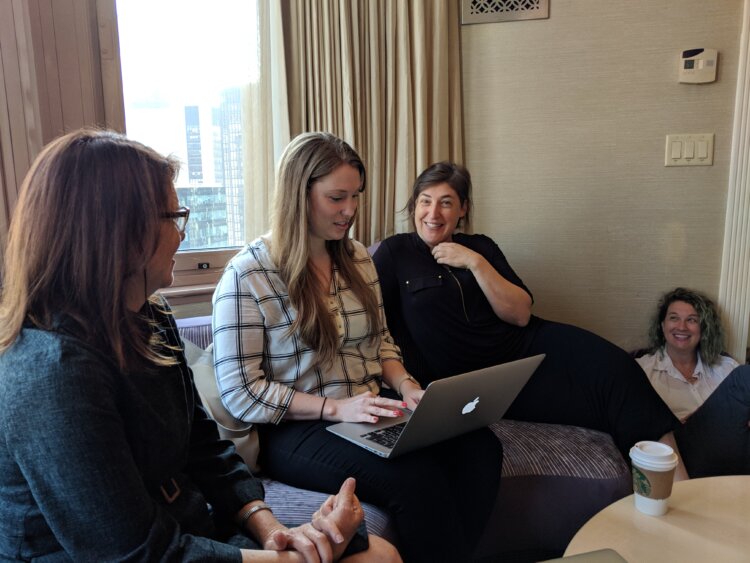 Oh hello! I'm the editor-in-chief of Grok Nation. I work with founder Mayim Bialik and the Grok Nation staff to bring you the information that will help you change your little corner of the world.
Happy August! For many, August means vacation, and we hope you are taking a fun one. Click here for some tips on how to gain maximum happiness from your vacation. Our question of the week is: "What's your favorite vacation spot?" Mine is Mohonk Mountain House near New Paltz, New York. I've stayed there with my husband and kids and assorted other relatives and friends almost every year since my now 15-year-old daughter was 1 and my now 18-year-old son was 4. It's the most peaceful place I've ever been, a Victorian hotel on a lake at the top of a mountain. We spend the whole time hiking and boating and swimming across the lake. And eating. Lots of food that I don't have to cook or clean up after. It's the best! One year when my son was really small, he cried as we drove away at the end of our vacation. "I don't want to leave," he sobbed. "I want to live at Mohonk." I couldn't agree more, but unfortunately, that's not how vacation works.
In addition to being the last full month of summer, August is also National Breastfeeding Month and August 1-7 is World Breastfeeding Week. You may not know, but Mayim is a Certified Lactation Educator Counselor (CLEC), so we have lots of helpful posts about breastfeeding planned. In today's post, she gives new mothers the information they need to be successful with nursing. Check back all this month for more breastfeeding advice.
My plan for these monthly editor's notes is to introduce you to the people who make Grok Nation happen. First up is our stupendous managing editor Dalene Rovenstine, who came to us from Entertainment Weekly. Dalene joined us in January, and thank God for that. I seriously have no idea what I would do without her. Her responsibilities are many and varied. I'm going to be totally honest: I have run three print magazines in my career, but I had no idea how to run a website before I started here in October. None. Dalene saves me from making weird decisions literally every day. Also, thanks to her, I once wrote the sentence: "Will the elastic load balancer control the abnormal bots?" And I kind of understood what I was saying, maybe?
In addition to everything else she does to keep the place running smoothly, Dalene also writes our Wine of the Week; it was her idea to feature a different female in the wine industry each week. She also tests meal kits for our We Tried It columns, without which her sister Becca would starve to death. (Dalene has a very interesting family. Her father holds the record for the largest pumpkin grown in the state of Oklahoma. And her cousin is Miss Teen Tennessee.)
Recently, Dalene convinced me that it would be a good idea for Grok Nation to road test natural deodorants. It wasn't easy because I erroneously believed that they do not work. The writer she hired was so convincing that I actually bought the type:A, and it works just as well as my Secret Stress Response! I know because I tried one on each side and there was no difference.
OK, until next month! I hope you have an awesome end of summer.
P.S. Sign up for our weekly newsletter to receive all this great content in your inbox.