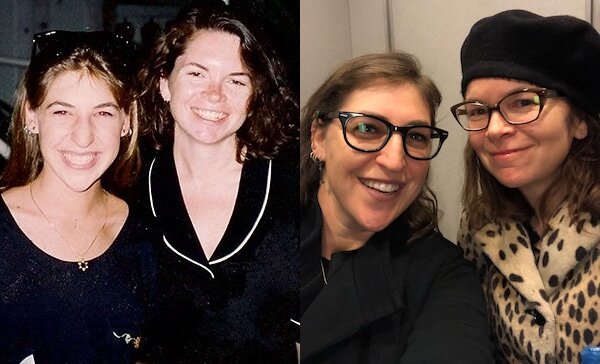 Mayim founded this website in 2015 as a place to foster deep discussion about the issues most important to her: parenting, her faith, and feminism, to name a few. (To grok, for those who are wondering, means to understand in a profound manner.) Since then, Grok Nation has published interesting writing by Mayim and others on Judaism, the California Wildfires, reproductive health, gun control and peace, among other topics.
Today we are relaunching. We've broadened the scope of the site, and refreshed the look and reader experience. We love our beautiful new hand stamped logo, and how about the awesome illustration of Mayim by artist Tae Won Yu?
Don't worry! Grok Nation might be spruced up and fancy, but we're just as smart as ever. We'll continue to be intelligent, down to earth and very, very sincere. There's so much negativity and sarcasm in this world. Let's provide a refuge from that.
So, what's new? There's more about the decisions you make in your day to day life. We'll cover fashion in an environmentally responsible way, emphasizing the personal style of real women, as in the Shop Your Closet feature you see here, produced by the incredibly creative and talented Andrea Linett of Sassy and Lucky fame. We want to emphasize style as opposed to the frantic trend of consuming the latest fast fashion fads. To that end, we'll also introduce a feature called "My Favorite Hand-Me-Down," and our first subject is Grammy award winner Lisa Loeb!
Our new "Badass" franchise will spotlight athletes, entertainers, scientists, business owners–women (and some men as well) from all walks of life. We're so excited to kick off this recurring feature with teenage activist, and survivor of the Parkland, FL shooting, Emma Gonzalez.
"Five Deep Questions for…" will allow celebrities to talk about matters of substance, starting with one of our favorite award-winning actresses, comedienne, writer, producer, musical genius (and lover of Weird Al!) Rachel Bloom. Read it here.
We'll be covering faith like before, as well as adding a regular column on the spiritual side of yoga. And of course, home, food and wine will be a part of our site now with a generous nod to sustainability.
We want to do nothing less than change the world with our work here, but we don't want to overwhelm you…so our new motto and credo is "Change Your Little Corner of the World." What do you think?!
So come on in. We are so proud to introduce the new Grok Nation. Tell us how you like it in the comments!
P.S. Sign up for our weekly newsletter to receive all this great content in your inbox.
P.S.S. You may have noticed our new commenting system, Disqus, which we're using to help foster community. To that end, we've created a new comment policy, which you can read here.