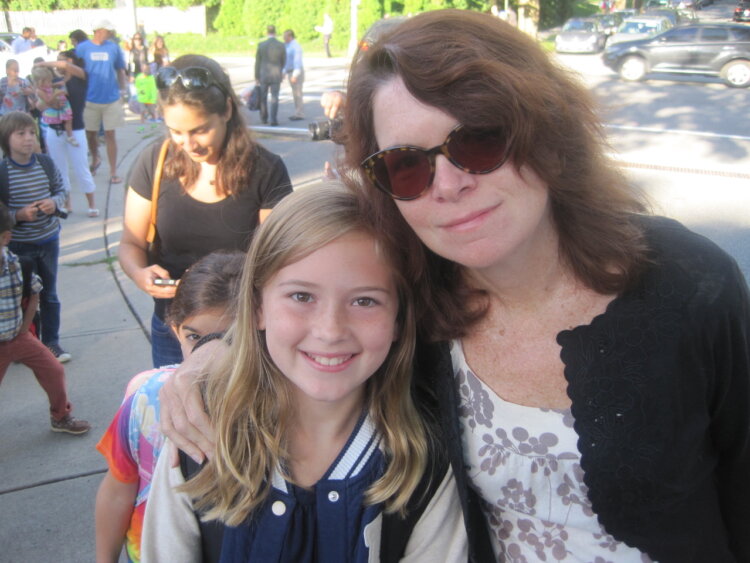 September is probably my favorite month, and not because my birthday is September 15. (I'm really not a big fan of my birthday.) I love the weather in September here in New Jersey. Late summer days and their last-chance swims and barbeques are fun. I equally enjoy the fresh start of back-to-school. This week my daughter starts her sophomore year of high school, and my son began his freshman year of college. I wrote about the emotional experience of dropping him off at college. If you have school-age kids, check out our guide to packing easy lunches, and, hopefully, your kids will eat them! Mine often returned their lovingly packed boxes intact, which drove me bananas.
September is also when TV shows have their season premieres. If you, like us, are fans of Mayim's show The Big Bang Theory, which premieres on September 24, do check in with us after the episode airs. Mayim will be sharing behind-the-scenes photos and stories about the episode.
In addition, September is National Menopause Awareness Month. Read our  fantastic, positive piece on this transition. We will also be publishing essays about Rosh Hashanah and Yom Kippur. Please subscribe to our awesome weekly newsletter so you don't miss anything.
Speaking of our newsletter, I'd love to introduce you to the fabulous staff member who does all the heavy lifting to create it, Natalie Koch, the social media manager for Grok Nation and Mayim Bialik. When we wanted to introduce a weekly newsletter six months ago, Natalie kindly offered to take on the project, despite her full set of responsibilities creating incredible content for Facebook, Twitter and Instagram. Dalene and I were thrilled, because Natalie not only has the skills, she has the sensibility.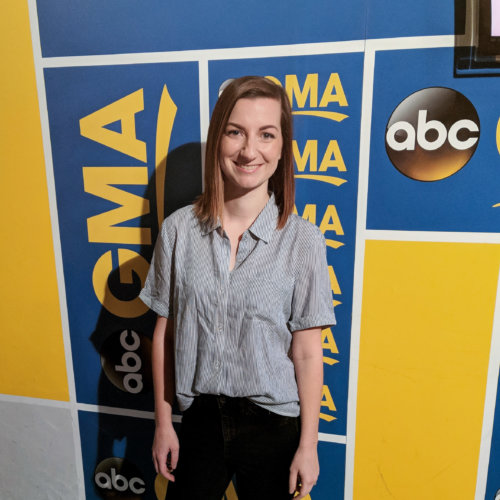 At Grok Nation, our office is virtual, since we all work remotely. Natalie lives in Iowa, and I didn't even get to meet her until we had been working together daily for four months. Meeting her in May, when she came to New York to help with Mayim's book release, I realized that you really can get to know people well without meeting them "IRL," as the kids say.
"It was a really wonderful bonding experience," Natalie says. "Mayim and I found out that we're both huge Yankee fans, so we got to attend a game together at Yankee Stadium. That week was a dream as far as getting content for social media goes—behind-the-scenes at ABC, Marvel, Stephen Colbert…it was so much fun."
Nat also writes often for Grok Nation. A native of Kentucky, Natalie wrote about her decision to stop watching the Derby this year. Most recently, she shared how raising a puppy improved her mental health. She has also reviewed shopping subscription boxes for us, and always includes cute pictures of herself in the outfits, which she often refuses to buy even though I tell her she should. Check out Nat's author page to read all of her cool articles.
I hope your September is a great one!