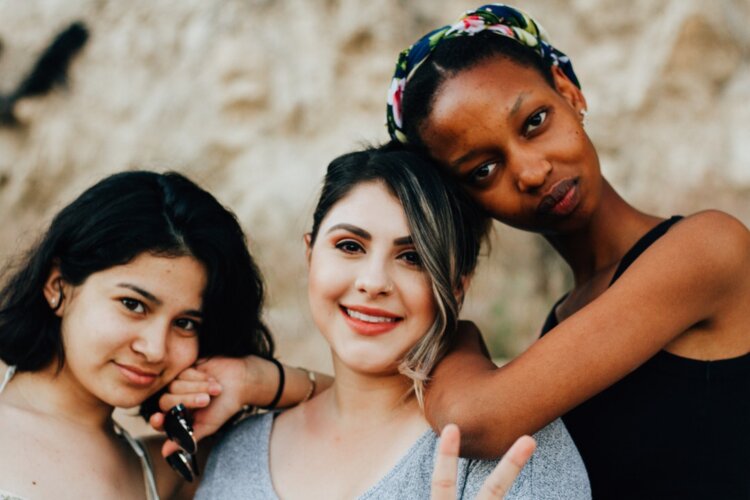 Black Friday, Shop Small Saturday, Cyber Monday, and finally, the antidote… Giving Tuesday. Today, there is a global movement to donate to charities and nonprofits. After the weekend of consumerism, we pause and reflect on what is important to us and how we can better support those causes.
Money doesn't necessarily have to be involved. Yes, the easiest way to participate today is to choose a charity close to your heart and send a check (or even easier, donate online!). But you can also donate items from around your home, as well as your time. Volunteering a few hours of your day/week/month can be a rewarding way to make a difference.
RELATED: 5 ways to decide which charity to support
While there are a variety of nonprofits doing amazing work in all sorts of areas, we wanted to focus on ones that are helping women and girls. From global groups to more localized efforts, spanning everything from healthcare to education, here are a few ways you can make an impact on women and girls this Giving Tuesday.
Help support girls and young women
These organizations are doing what they can to help protect girls and young women, so they can thrive and succeed. Consider making a donation to the following non-profits:
Help those experiencing domestic violence
There are a variety of organizations that focus on helping those impacted by sexual assault and domestic violence. Consider donating to places like:
Help defend reproductive rights
It's no secret that due to various state and national restrictions that many organizations that help people access reproductive health care are struggling. Many have had to close, leaving women without access to quality, affordable care. Consider donating to places such as:
RELATED: Planned Parenthood names doctor as new president for first time in 50 years
Help improve maternal and postpartum healthcare
The U.S. has one of the highest rates of maternal death among other similar countries, and our rate is one of the only ones that continues to increase. Help fix these tragic statistics by donating to organizations like:
Looking for something more local?
Start by talking to your neighbors to find out about nearby organizations in need. You can also look for organizations by location on the Giving Tuesday website.