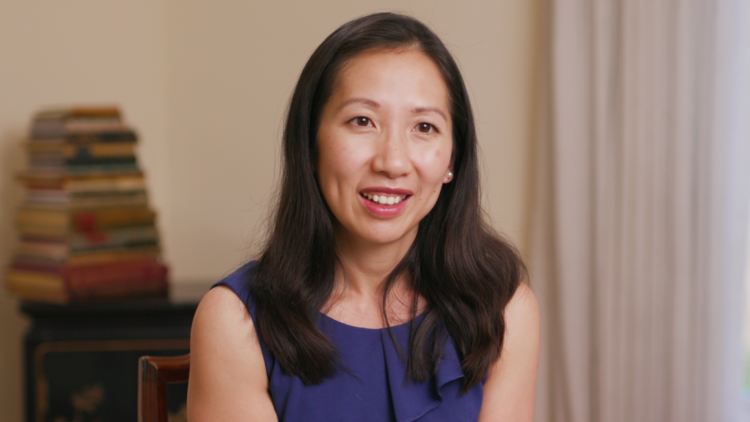 Earlier this year, Planned Parenthood announced that Dr. Leana Wen would be the organization's sixth president. Monday, she finally takes over that role. It's the first time in nearly 50 years Planned Parenthood will be headed by a physician. Her medical background combined with her long record of advocacy work make her the perfect person to lead this vital organization during a time when reproductive freedom is under attack.
Planned Parenthood is an important healthcare institution in this country—one that serves many people without other reproductive care options. Over 2.4 million women, men, and young people (in more than 600 health centers across the country) receive care there, and the organization is also the largest provider of sex education in the country, reaching 1.5 million people a year. With all that at stake, it's clear that the new president must be some sort of badass, and she is.
Dr. Wen brings a diverse background, years of medical experience, and patient advocacy to her new role. Born in Shanghai, China, Dr. Wen moved to the U.S. with her parents right before she turned eight. Her family was granted political asylum, and they became U.S. citizens in 2003. Dr. Wen eventually settled in Baltimore, where she made her mark as an extraordinary physician.
In 2015, she was sworn in as the Commissioner of Health for the City of Baltimore. "I want to ask what I couldn't in medical training," Dr. Wen said about her appointment. "I want to go beyond figuring out how to get one patient to dialysis and instead tackle the factors that led her and many people like her to develop kidney failure in the first place. I am eager to bring together hospitals, civic leaders, government, frontline providers and people in the community to work on what matters most to improve health for all."
With hard work, she soon became known as the "Doctor for the City" in Baltimore, where she oversaw more than 1,000 employees with an annual budget of $130 million, two clinics that provide more than 18,000 patients with reproductive health services, and medical programs for 180 Baltimore schools in her role as Health Commissioner.
Though beyond her medical background, it is Dr. Wen's advocacy background that makes her a perfect fit for the organization. "Anyone who has worked with Dr. Wen knows that when it comes to protecting her patients, she doesn't back down from a fight," says U.S. Representative for Maryland, Elijah Cummings. "In Baltimore, she has been a true partner in our shared mission to provide access to quality healthcare for all."
It's clear that Dr. Wen is where she belongs (and where she is needed). At its core, Planned Parenthood is about providing healthcare to everyone, even those who may not be able to afford it. And, the organization is has often had to fight proposed policies and budget threats to continue to deliver that care. Throughout her career, Dr. Wen has fought to ensure anyone who needed it could access good medical care.
In the last couple of years, she has been busy, opposing the Trump administration's attempts to limit reproductive rights, including challenging President Trump's proposed domestic gag rule, leading a lawsuit against the Trump administration for intentionally and unlawfully sabotaging the Affordable Care Act. She also stood up against the current administration's changes to the Title IX program, to protect funding for 23 health clinics in Baltimore providing reproductive health care for low-income women.
Her track record challenging these sorts of problematic policies is pretty damn good, as she fought the Trump administration for cutting teen pregnancy prevention funds. Dr. Wen won, restoring $5 million in grant funding to Baltimore for teen pregnancy prevention programs.
Not only is she now president, but she used to be a patient. "I depended on Planned Parenthood for medical care at various times in my own life, and as a public health leader, I have seen firsthand the lifesaving work it does for our most vulnerable communities. As a doctor, I will ensure we continue to provide high-quality health care, including the full range of reproductive care, and will fight with everything I have to protect the access of millions of patients who rely on Planned Parenthood."