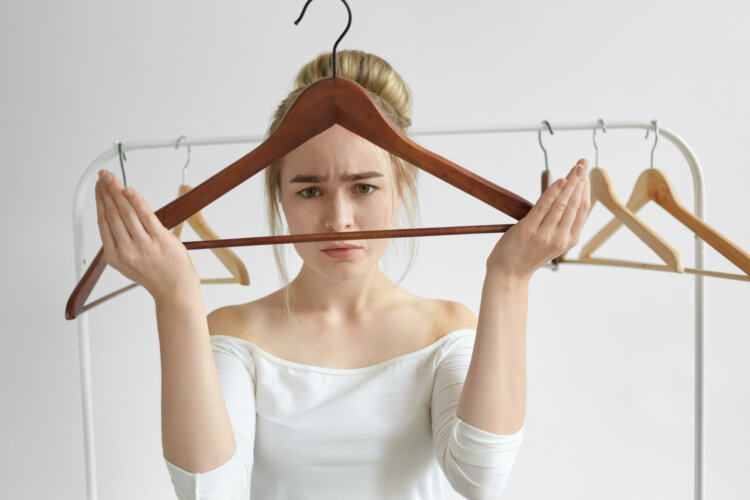 Long-sleeved dresses are the holy grail of dresses. And I'm not talking about the long-sleeved mini-dresses you wear to look cute when going out in winter but actually freeze in all night long. I'm talking the long-sleeved, work-appropriate dress. I mean the dresses that look nice with tights or panty hose and a sensible heel or boot. Or the dresses that are—gasp—long-sleeved and long-skirted. These kinds of dresses are impossible to find.
Because I have so few of these items hanging in my closet, most of winter I find myself putting cardigans over my spring and summer wardrobe. Inevitably, three weeks into winter I start to feel like a fuddy duddy. I'll try to mix it up by wearing a belt over the cardigan, which I don't think is even in style anymore, or opting for a chunky sweater. I once got really crazy and wore a long-sleeved shirt under a sleeveless number. All of that certainly helps to mix up my winter wardrobe, but it's still not quite the same as wearing a dress that was designed for the season.
No matter the time of year, if I see one of these elusive long-sleeve dresses, I snap them up and they become a staple of my wardrobe for years to come. And I know I'm not alone: Riding in the elevator at work a few years ago, I told a coworker I loved her long-sleeve dress. I asked where it was from. She said, "I don't even remember; I bought it so long ago. I can never find long-sleeved dresses." An extended, out-of-the-elevator conversation ensued about how long-sleeved dresses are impossible to find. I had never felt so validated! I thought I was on the hunt for these dresses alone, but turns out it's a fairly universal issue.
My working theory for the lack of professional winter wear is that all fashion designers live in LA and don't give a rip about the rest of us. True, we have Diane von Furstenberg, who gave us the wrap dress—many of which are long-sleeved. However, nine times out of 10, wrap dresses are made with light fabrics that are more appropriate for cool spring or fall days.
RELATED: One woman explains why she's made wrap dresses her fall staple
Or maybe the reason is short-sleeved and sleeveless dresses look better on the runway and on mannequins in the store? Or possibly because it's cheaper to make clothing with less fabric? Or could designers think women would rather show off their arms than dress seasonally appropriately? Whatever the reason, I'd love for this trend to change. In the past couple years I have seen more long-sleeved dresses available than in the past decade, so I'm hopeful that it can. (Target's Who What Wear line, in particular, has had numerous choices over the past few winter seasons. And the fact that these dresses are at a great price point is an added bonus.)
But until the long-sleeved dress options are as plentiful as the sleeveless shifts in stores and online, we must continue to seek out these rare finds and hold on to them like gold. If you, like me, find that long-sleeved dresses are invaluable to your winter wardrobe, here are a few currently available options to stock up on.
Oh, and fashion designers, if you're reading: Throw a girl a couple sleeves once in a while? Our cold arms will thank you.