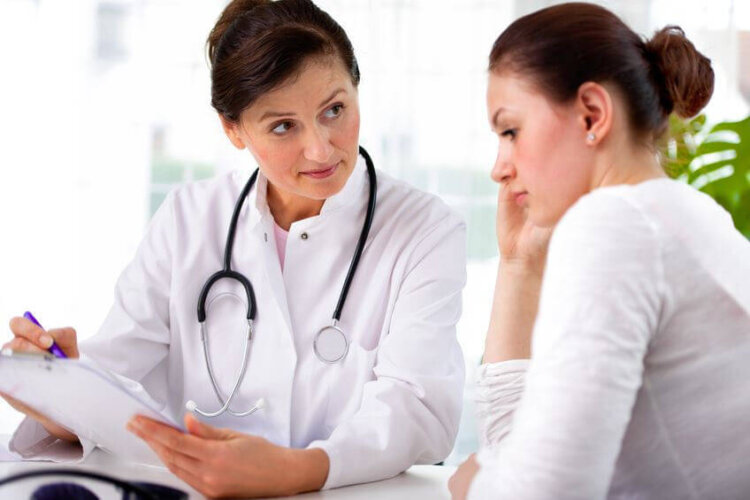 While most members of the GOP are not fans of the Affordable Care Act (a.k.a. "Obamacare"), when it came time to put forth their own plan last week – which most were referring to as "Trumpcare" – they stumbled. The  bill did not have enough support to ensure it would be passed on to the Senate, so House Republicans pulled the bill. The GOP will try again, so we really have no idea what the future of health care in the US will look like. We asked our favorite feminists how they would change things if left in charge of devising a new health care plan for the country.
If you had a say in a new health care bill, what would you make sure to include?
Danielle Corcione: "Instead of asking people to sign up, I'd ask people who don't want it to un-enroll. That way, everyone that *doesn't already have healthcare coverage* has it for free. There are tons of bureaucratic hoops to jump through during the enrollment period; it may be more difficult for some to get to a computer or social services.. I'd also want to extend dental and mental coverage, because we always need more than that."
Sara Habein: "Although expanded Medicaid does have this in place, I would want to make sure that dental and vision benefits are still included in whatever future plans are in store for the ACA. It baffles me that dental and vision aren't automatically considered just as important, especially since dental problems can lead to so many other health issues if left untreated.
If I were in a dreaming mood, I'd wish that children's orthodontics were also covered by Medicaid, but alas. Maybe one day."
Amanda Rose Adams: "'Affordable whole human care — dental, vision, mental health, and protections from bankruptcy from chronic and/or severe health issues,' says the insured person about to drop $5,000 on a heart patient's dental surgery."
Claire Linic: "Empathy."
Jennifer Pozner: "Single payer, coverage for all pre-existing conditions, coverage for mental health care, access for all (meaning massive grants and subsidies ensuring that low-income and working class people are never denied the care they need). More than anything else, my health care restructuring would be based on the assumption that it is unethical and should be considered anti-American to allow the health — literally the lives and deaths — of our citizenry to be controlled by self-interested, profit-driven corporations."
Avital Norman Nathman: "There are many changes I would make, but I would put access to quality, affordable mental health care coverage at the top. There are so many people who could benefit from access to mental health care providers but insurance roadblocks stand in their way. Everyone deserves affordable care, whether for physical or mental health.
Katie Klabusich: "It sounds small, but I would end the copay nonsense. Even when copays aren't much individually, they add up quickly and can make medications and specialist visits cost-prohibitive. I would also end the exclusion of dental care; even those who have dental insurance face sizable bills for anything more complicated than a cleaning and X-rays. Our mouths are part of our bodies, so it's ludicrous that preventative care doesn't include tending to our teeth. Infections can spread quickly to other parts of the body and cause additional, highly preventable, conditions and complications."
Casey O'Brien: "I would make sure that significant paid family leave and sick leave was included. Americans should not be forced to go to work ill or go back to work with newborn children. This is just one of many issues I am passionate about related to healthcare, but I think it's important."
Shaindel Beers: "I would include COMMON SENSE and COMPASSION in my health care bill. Most of my bad healthcare experiences have involved OB/GYNs or insurance related to to OB/GYN issues. When I was married to my first husband, I was ridiculously young, and he went with me to my appointment to get birth control. The OB/GYN told my husband (speaking past me as if I wasn't even there) to bring me back in six months when I was pregnant.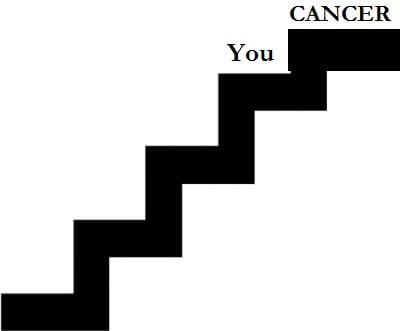 Later on, in another state with another OB/GYN, I had surgeries to remove  pre-cervical cancer cells. As I was naked and sitting on an exam table, the doctor had just given me a drawing of stair steps.
And then on the top step he said and wrote, this is You.
And then on the landing he said and wrote,  This is CANCER.
And then he took a phone call like he hadn't just said that. Another time he took a phone call (presumably from another male OB/GYN), and he laughed and said, "Hahaha. Yeah, women are always afraid of that procedure." A few years later, I had uterine fibroids and polyps that wouldn't stop bleeding. When I was dizzy all the time and asking what could be done, the doctor told me to come back in six months if I was still bleeding. Otherwise, it probably wasn't that big a deal.
Fast forward to almost six years ago, and I had an emergency C-section and a very small pre-term baby. He weighed 4 lbs, 13 oz when he came home from the hospital. The doctor I had was wonderful. She checked on us every day that we were in the hospital. The insurance company refused to cover more than one well-baby visit while we were in the hospital. They claimed that I was only allowed ONE well-baby visit in the hospital, regardless of circumstances. It didn't matter that I had had an emergency c-section and a pre-term baby. The insurance wouldn't budge on it, even though the doctor called them and told them they were ridiculous.
I'm sure I have many other examples, my father's VA medical insurance I grew up with wanting my parents to sue my gymnastics studio rather than pay for a wrist X-ray when I was 15. All kinds of stuff. But I think COMMON SENSE and COMPASSION sums it up."
Patricia Valoy: "If I had a say in health care bills I would ensure that all reproductive health was covered, from contraception, abortion, hormone therapy, and pre- and post-natal care that include midwifery and doulas."
Have a question for our ragtag group of raging feminists? Send it to Avital Norman Nathman at TheMamafesto@gmail.com and it might just be answered in a future Feminism 101!