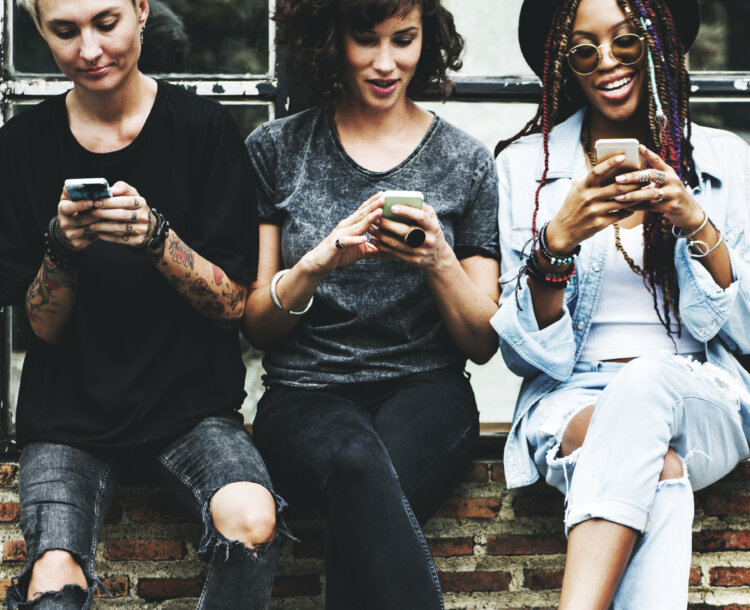 Mobile apps make up one of the biggest industries in the world. In early 2017, apps accounted for nearly half of the global internet traffic and it's reported that over 21 percent of millennials say they open apps more than 50 times a day.
While that figure probably causes you to pause and think about all the time being wasted, hidden in amongst the most popular social media apps like Facebook and Instagram, there are a growing number of options that can help you live a better, healthier life. Since we're big proponents of leading an eco-friendly lifestyle at Grok Nation, to celebrate National App Day on Dec. 11, we've rounded up some of the best apps to promote environmentally friendly living.
Good On You
Too often the clothes we buy have a negative impact on the environment. Using this app, users can get the information they need on the brands they love. The app rates brands based on their labor, environmental and animal rights practices and highlights the most ethical clothing companies currently available to customers.
Available on the App Store and Google Play.
HappyCow
A former Apple Store App of the Day, HappyCow allows customers to find the best vegan and vegetarian restaurants in their area (in 185 countries!). Scour 750,000 reviews and photos for plant-based and eco-friendly eateries all over the world. Mayim's friend Moby says every vegetarian and vegan musician he knows uses HappyCow when their touring in new cities. "They really are sort of the unsung heroes of the vegan world," he told VegNews Magazine.
Available on the App Store and Google Play.
Buycott
Does the company you're buying from use animal testing? Does it support human rights causes? How does it treat its employees? With the Buycott app, you can find out before you part with your hard-earned cash. The app allows users to buy responsibly by scanning barcodes and accessing helpful information, like the questions above, about the company behind the product. In an interview with Global Citizen, the founder Ivan Pardo said, "What we're trying to do at Buycott is allow you to be a democratic agent when you are shopping."
Available on the App Store and Google Play.
Ecosia
This is an internet browsing app with a difference. Their servers run on 100 percent renewable energy and they use the profit to plant trees where they are needed most. They plant a new tree every second and at the time of writing, Ecosia had planted over 43 million trees around the world. (As an added bonus, they respect user privacy and don't sell data to advertisers.)
Enter your number here to get a link to sign up for iPhone or Android.
Lyft
Why not give up your car and use an on-demand ride-sharing service to cut down on fuel emissions? Lyft offers a convenient car-pooling option which aims to hook users up with cars headed in the same direction, thus cutting down on emissions and travel costs. Find transport in over 300 U.S. cities including New York City, Los Angeles and San Francisco.
Sign up here to get a download link on iPhone or Android.
RELATED: Become a Lyft driver and 4 other ways to earn extra money
Spinlister
This app allows users to ditch gas-guzzling cars and public transport in favor of a more environmentally friendly option: bikes. Download and search by city, zip code and ride type to find an available bike nearby. Check the available dates and book and pay securely via Spinlister. You can even search for rides abroad in countries such as Canada, UK, France, Austria, Japan and many more.
Available on the App Store and Google Play.
RecycleNation
Have you ever stared at a yogurt cup wondering if it can be recycled? Wonder no more. RecycleNation offers advice on which items can be recycled and helps people find nearby recycling stations. You can choose from multiple categories depending on the material you wish to recycle and find directions and opening hours, too. One user review says, "My favorite feature, however, is the Recycling Log. With it, I can track the various items that I've recycled by type and weight to give me an estimate of how many miles driven, gallons of oil, and gallons of water I've saved!"
Available on the App Store and Google Play.
Seafood Watch
Ever wondered where your sushi is really coming from? The Seafood Watch app offers information about where to find sustainable seafood and sushi options in your area. Get up-to-date recommendations and search for the most eco-friendly restaurants as well as in-depth conservation notes and reports on sustainable fishing.
Available on the App Store and Google Play.
DropCountr
No one likes paying utility bills, but with DropCountr, you can have a little bit more control over your water bill—and save the earth while doing it. The app syncs up with your utility bill and alerts you of your water usage over the month. You can set goals for yourself or even set up notifications when there's excessive water use or a leak. Pro tip: If you have children who like to play with the faucet, this is a must!
Available on the App Store and Google Play.
Know of any other apps that help you lead a more eco-friendly life? Let us know in the comments below.