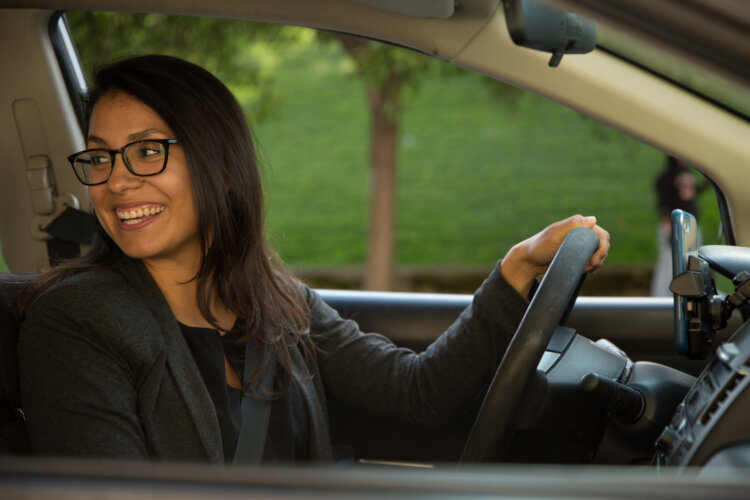 Whether you're digging yourself out of a summer spending hole (thanks a lot, seven bridesmaid dresses), or saving for upcoming holiday shopping (Nintendo Switches for everyone!), or just looking for a little extra spending money, you've probably considered a side hustle. And you're not alone: A recent study from Bankrate found that 44 million Americans report having a side hustle to help make ends meet. (In fact, the gig economy has become such a prevalent part of our culture that it's started popping up in the plotlines of some of our favorite shows.)
If you've made the decision to join Side Hustle Nation the question now becomes: Which side hustle is best for me? After all, if you're spending your precious free time on a gig, you want it to not only to pay the bills but also fit your lifestyle and interests (which will, at least in part, help you avoid the dreaded burnout).
Here, a guide to help you find a great gig:
If You Like Animals… Try Wag!
After sitting all day at a desk, going for a walk after hours with a furry friend isn't only a good way to stretch your legs and clear your head—it could earn you some bones, too. Wag! is among a handful of new dog-walking apps (think: Uber for animals) that allows owners to request walks for their pooches, on-demand. Because you are caring for someone's best friend, walkers are thoroughly vetted. The application process usually takes one to two weeks, and includes a quiz on general dog care and safety, a collar and harness test, and a situational assessment that will run you through possible scenarios that could happen during your walks. The rate you earn is based on the city you walk in, but the company says walkers can earn up to $25 per hour. That's something to bark about! Sign up here.
If You Like to Take Photos… Try Foap
Are your #TBTs and #TOTs getting hundreds—or even thousands—of likes? Your killer photo skills could translate into extra cash. Foap provides brands and agencies with photographs and videos to help tell their story—visuals captured by everyday smart phone users. Photographers have a few different earning options on the app: They can maintain a portfolio of general images for license or they can take specialized pictures to fulfill a brand "mission." Foap charges companies $10 for each general image and splits the profits with photographers 50/50. ("Mission" photos can earn even more.) Sign up here.
If You Like to Drive… Try Lyft
With more than 700,000 drivers, Lyft is one of the most popular ride-sharing companies on the road. And it's easy to see why it's such a popular side-hustle: Just hop in the car, turn on some tunes, and drive people around town. Of course, there are a few requirements: You need to be 21 years of age, undergo a DMV and background check, and have an iPhone or Android phone in order to use the app. Pay rates vary by city. Sign up here.
If You Like to Drive (But Don't Like to Chat While Doing It)… Try Amazon Flex
While Amazon isn't capable—yet—of teleporting packages to your front door, they do continue to beef up their delivery crews to handle demand for Prime Now items. Their latest endeavor is a program called Amazon Flex. Much like Lyft, Flex is powered through an app, but unlike Lyft, drivers must sign up for shifts of several hours, or what they call "blocks." Amazon says delivery drivers make between $18 and $25 an hour. Amazon Flex is currently in 50 cities (and counting). Sign up here.
If You Like to Type (And Can Do It Fast)…. Try Rev
Was your nickname in high school Mavis Beacon? If so, a side gig as a transcriptionist at Rev may be your perfect fit. Rev receives hundreds of audio files—interviews, podcasts, lectures—that are then transcribed by its team of freelancers. The application process to become a transcriptionist is pretty simple: Just complete a grammar test and a transcription test, and you'll find out within 48 hours if you've been approved. How much you make will depend on your speed and accuracy, but according to Rev, the average transcriptionist completes 15 jobs and earns around $156 per month. (If you want to shop around before committing, there are a number of transcriptionist services online to choose from, including TranscribeMe and GoTranscript.) Sign up here.