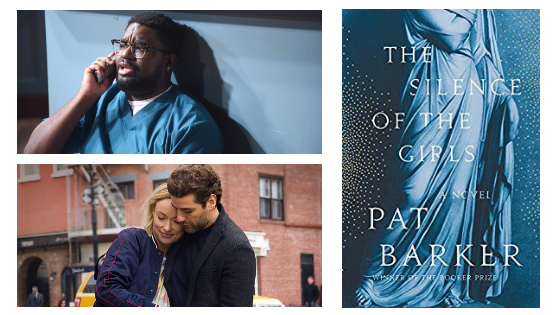 Welcome to Grok Nation's newest column, where we collect everything worth your time on tv and streaming, at the box office and in the bookstore (or on Amazon). Our media landscape is more crowded than ever—with TV shows, movies and books dropping at an unprecedented pace, it can be hard to keep up. We're here to help you sort through it all, and hopefully guide you to your next pop culture obsession. Let's get started with one of the busiest months for TV all year!
TV
Baked (The Food Network, September 3)
The gist of this new show is simple: Comedian Tom Papa travels around the U.S. in search of the country's best baked goods. That includes doughnuts, breads, bagels, cupcakes, and everything else in between. The carb-heavy show looks like a true slice of sticky-sweet goodness, a celebration of the good things in life—Papa meets up with friends along the way—that, in an age of constant pressure to try some new diet or workout routine, asks us to take some time to savor the sweets we love.
Mayans M.C. (FX, September 4)
Kurt Sutter followed up his immensely popular Sons of Anarchy with the disastrous The Bastard Executioner, a dull, cynical show that didn't boast any of the propulsive storytelling of the first few seasons of Anarchy. So, Sutter is going back to what he knows best: biker gangs. Mayans M.C. takes place two-and-a-half years after the events of Sons of Anarchy, and follows the struggles of Ezekiel "EZ" Reyes as he attempts to carve out a new identity for himself after his life plans are derailed by cartel violence.
The Purge (USA, September 4)
This adaptation of the film series looks surprisingly promising. While most of the sequel films have struggled to find some sort of thematic footing, the series seems timely. I mean, a country run by a totalitarian government that spurs on a crumbling world where the rich are safe in their cozy houses and everyone else is forced to fight for scraps during a period of time where all crime is legal? Sounds about right. With an eclectic cast of characters (check out our feature on actress Fiona Dourif, who will play a cult leader), The Purge has some serious potential to be a thrilling fall watch. Plus, it doesn't hurt that after announcing that Mr. Robot would be coming to an end in 2019, USA is looking for its next big hit.
Atypical (Netflix, September 7)
We can't say enough good things about Atypical, one of 2017's best shows. Following the 18-year-old Sam Gardener, a kid on the autism spectrum, the first season is a charming Netflix gem. It's brimming with joy and heartache and genuine laughs, and boasts one of the best sitcom casts you can find. If you haven't seen it, do yourself a favor and go watch the eight-episode first season right now before the second season drops on September 7.
RELATED: Check out our favorite international shows streaming on Netflix
Kidding (Showtime, September 9)
This one reunites Michel Gondry and Jim Carrey, who worked together on Eternal Sunshine of the Spotless Mind. So it's no surprise that it all looks a little quirky, with Carrey playing Mr. Pickles, the host of a children's television show similar to Mister Rogers' Neighborhood who's going through his own troubles. Not only is Gondry a producer and director, but Weeds writer Dave Holstein created it and the supporting cast includes Judy Greer and Catherine Keener.
Rel (FOX, September 9)
You'll likely recognize Lil Rel Howery, the star of the upcoming multi-camera sitcom Rel; he was a standout in both Get Out and NBC's cancelled-too-soon The Carmichael Show. Now he's back on TV and working with several people who made The Carmichael Show's incredible three seasons happen, as Rel follows a version of Howery who looks to reshape his life after learning his wife has been cheating on him. (Also, if you didn't watch The Carmichael Show, you should binge it on Hulu. The sitcom—which starred comedian Jerrod Carmichael playing a fictional version of himself and his family—tackled provocative issues and comedy in equal measure.)
American Vandal (Netflix, September 14)
One of last year's biggest surprise hits, American Vandal is back in all of its faux true crime glory. This time, it's all about poop. That's right, poop. As with the first season, it sounds ridiculous, but anybody who saw the hilarious, intricately plotted first season knows this show is a must-watch.
Bojack Horseman (Netflix, September 14)
It's not even fair that Netflix is dropping this, perhaps the best out of all its TV originals, on the same day as American Vandal, but hey, at least you've got your weekend planned, right?
Forever (Amazon, September 14)
Maya Rudolph and Fred Armisen play a married couple looking to shake up their monotonous life. From Master of None's Alan Yang and 30 Rock's Matt Hubbard, this is sure to be a funny, sweet show in the vein of Togetherness.
Maniac (Netflix, September 21)
Jonah Hill and Emma Stone are together again, this time as strangers connected by a weird pharmaceutical trial that has some unexpected side effects.
9-1-1 (Fox, September 23)
Hey, do you miss the craziness of CBS's bonker summer series Zoo? Well, give 9-1-1 a shot and watch Peter Krause and Connie Britton get themselves in all sorts of insane situations as first responders.
The Big Bang Theory (CBS, September 24)
You didn't think we'd forget about this one, right? The final season of the massive hit begins on September 24. Everybody is married now—well, with apologies to Raj, but what can you do?—so what's left for the show and these characters? Across 11 seasons the show has grown along with the characters, and we expect more than a few tears, and of course laughs, to close out the series' run. Plus, we hear there's a honeymoon in the first episode.
This Is Us (NBC, September 25)
Speaking of tears, get your tissues ready, because the Pearsons are back for a third season of relentlessly pulling at your heartstrings. None of us are prepared. It's impossible to prepare.
The Good Place (NBC, September 27)
One of TV's most charming, inventive, laugh-out-loud hilarious comedies comes back for its third season. We couldn't be any forking happier.
Murphy Brown (CBS, September 27)
Yes, that Murphy Brown. Coming 10 years after the show's original final season, the surviving cast is back, with Candice Bergen's Murphy Brown now hosting a cable news talk show. Who knows what this 11th season has in store, but we're happy it exists.
Books
Ponti by Sharlene Teo (September 4)
Young female friendship, the ever-changing nature of Singapore across decades, and a plot that includes one of the characters having starred in a string of cult horror films in the '70s? Sign us up to read this ASAP. Buy on Amazon.
The Silence of the Girls by Pat Barker (September 4)
Earlier this year Madeline Miller turned mythology on its head with the remarkable Circe, and now Pat Barker is doing something similar, offering up a novel that takes The Iliad and centers the story around the captured women living in the Greek camp in the final weeks of the Trojan War. Buy on Amazon.
The Wildlands by Abbi Geni (September 4)
If you've read Geni's The Lightkeepers, you know she writes absorbing, prickly fiction. The Wildlands, with its story about a young girl in a tornado-ravaged small town in Oklahoma getting caught up in her older brother's violent activism, shouldn't be any different. Buy on Amazon.
On The Other Side of Freedom by DeRay McKesson (September 4)
A substantial voice in the Black Lives Matter movement, McKesson's new book is an examination of race relations in America that interweaves his own journey into political activism. A must-read in our current political climate. Buy on Amazon.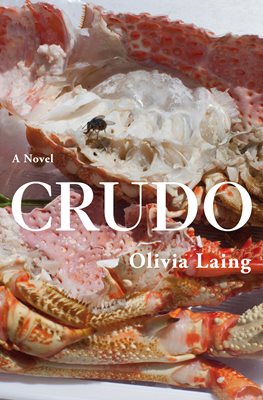 Crudo by Olivia Laing (September 11)
Laing is best known for her sharp non-fiction, including To the River: A Journey Beneath the Surface, The Trip to Echo Spring: On Writers and Drinking, and The Lonely City: Adventures in the Art of Being Alone. Her first novel is one of uncertainty, not only because of the setting—the summer of 2017, with Trump and Brexit leaving people reeling—but because an impending marriage has her questioning the future. Pre-order on Amazon.
Sea Prayer by Khaled Hosseini (September 18)
A short, illustrated book from the author of The Kite Runner that looks at the refugee crisis through the perspective of a father writing a letter to his son on the night that they're set to flee Syria. Pre-order on Amazon.
Movies
Peppermint (September 7)
It's been too long since we've seen Jennifer Garner command a role on the big screen. Luckily, she's teaming up with the director of Taken to deliver an action flick about a woman who sees revenge on the gang members who killed her husband and child. We're definitely all in on badass Jennifer Garner.
The Predator (September 14)
The cast alone is enough to excite us. We're talking Sterling K. Brown, Jacob Tremblay, Boyd Holbrook, Trevante Rhodes, Keegan-Michael Key, and Olivia Munn. With Shane Black (The Nice Guys, Iron Man 3) behind the camera, we're confident this is going to be a bloody, in every sense of the word, good time.
White Boy Rick (September 14)
Matthew McConaughey will be doing his Matthew McConaughey thing in a film based on a true story about a teenager who becomes an informant for the FBI in order to take down a drug ring.
The Sisters Brothers (September 21)
Based on the darkly hilarious novel from Patrick DeWitt, the film, set in the 1800s, follows two brothers looking to kill a dastardly gold prospector. Not only does the source material immediately put this on our radar, it also stars Jake Gyllenhaal, Joaquin Phoenix, and John C. Reilly, which means it's at the top of our list for September.
Life Itself (September 21)
We know we have a lot of readers who adore NBC's This Is Us, so of course we have to mention this film starring Oscar Isaac, Olivia Wilde, Annette Bening, and Antonio Banderas, as it's written and directed by Dan Fogelman, the mind behind the NBC tear-jerker.
Night School (September 28)
Tiffany Haddish has been killing it for a while now, and we can't wait to see her play a no-nonsense night school teacher opposite Kevin Hart, whose character is trying to get his high school diploma after losing his job and finding he has absolutely zero prospects.
And that's it for September! What are you going to be watching and reading? Is there anything missing from our list you're excited about? Let us know in the comments below!
Tune in next month for a column that should include significantly fewer TV shows…but we make no promises.