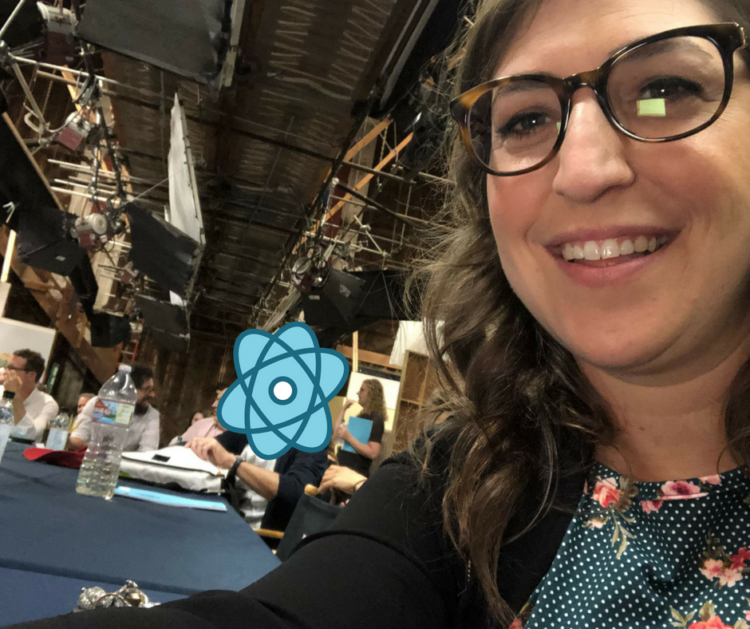 We're back! Season 12 of The Big Bang Theory has officially begun!
Yesterday was our first day back on set. It was just a table read, but I'm sure you have questions you're dying to have answers to…
Is returning to work like coming back from summer vacation?
Not gonna lie: Yes. I'm serious; it's like coming back to school after summer! It's a lot of hugging and "How was your break?!" and feeling like the people who you get to spend most of your life with are back in your daily life!
What's the opening episode?
Well, I can't tell you everything… but I can tell you it's Amy and Sheldon on their honeymoon. Kathy Bates and Teller return. There are two very prominent scientists in the episode. And it's pretty darn funny.
What did you wear?
I usually wear some version of schleppy clothes to work. But, yesterday, I had some publicity work to do before our table reading of the new script, so I happened to be a bit glammed up (as you can see from the photos) and I liked that! It felt fun to dress up a bit. Maybe I'll try to keep that going this season!?
Wasn't it your son's 10th birthday yesterday?
Why, yes it was. My Little Man turned 10, and I spent the afternoon and evening with him after work. It's moments like these that I feel the full experience of working motherhood and also divorce: I didn't wake up with my kid on his birthday and that's just what happens in divorce sometimes. I am the working parent, so I had to be out of the house at 6 a.m. anyway for the aforementioned publicity thing. So, that's what life looks like sometimes. And it's a joy to have a son turn 10 and to be employed, for sure.
Is this the last season of TBBT?
I don't know! As of now, this season is all we know about. We get to live in the moment—you and me both! Here are my suggestions as we move through season 12: Don't believe everything you read!
The season premiere of The Big Bang Theory will air on Sep. 24, and I hope you enjoy it! As for me, I'm off to work!