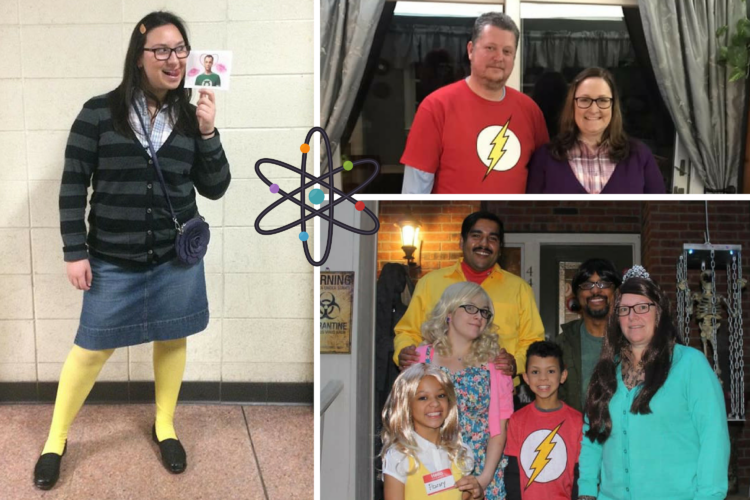 Halloween is such a great time to dress up as a fun character, a person you admire or just something very cool and extra. Every year it seems that people are always trying to outdo one another—or even themselves—with their creativity. (Have you seen Heidi Klum's costumes!?) But one of our favorite Halloween costumes is also one of the easiest. All you need is a skirt, a cardigan and a pair of glasses.
That's right. We're talking about The Big Bang Theory's Amy Farrah Fowler, who is portrayed by our own Mayim Bialik. The character is often seen trick-or-treating or partying next to a person dressed as Sheldon Cooper. And we like that, too. After all, Shamy is all about the couples costume!
This year we asked us to send us your pics in Amy cosplay, and here are some of our favorites!