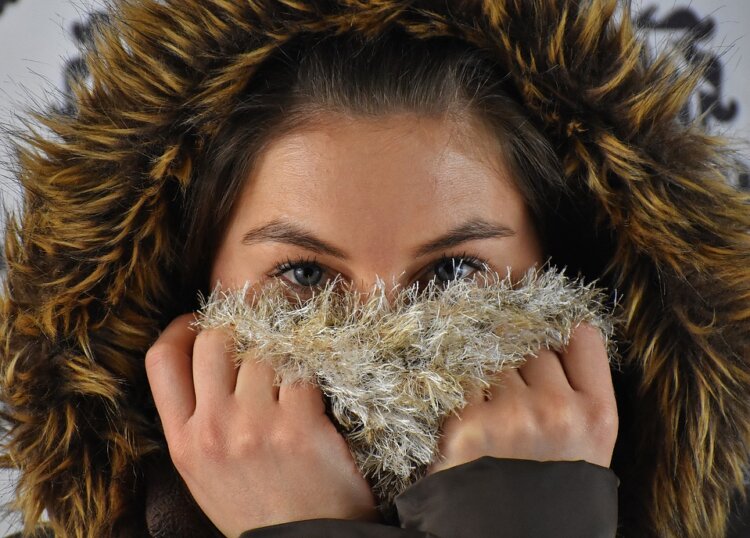 Fur. It looks adorable on animals and hideous on people. As a vegan, how I treat animals goes far beyond the plant-based food on my plate. I also do my best not to contribute to their suffering and exploitation, and this includes the clothing I purchase and wear. Fur and feathers belong on animals, and unfortunately, there is no such thing as "ethically sourced" animal skins, despite what some companies may lead you to believe. Needless to say I was thrilled to find out that so many well-known brands have made the decision to go fur-free recently.
Top fashion designers and companies such as Versace, Gucci, Burberry, Giorgio Armani, Michael Kors, Jimmy Choo, Hugo Boss, Tommy Hilfiger, Calvin Klein, Ralph Lauren, GAP and DKNY are all ditching fur from their lines, if they haven't already. Even fashion queen Donatella Versace, who has used fur in her lines in the past, has said she will stop. "Fur? I am out of that," she told The Economist's 1843 magazine. "I don't want to kill animals to make fashion. It doesn't feel right."
Of course the end goal for animal activists is for companies to stop using leather, wool, and cashmere, too, but it's a very good start!
I have been campaigning against the fur industry since age 12, when I attended my first anti-fur demonstration in Toronto. Now, decades later, I so badly want to believe the future of fashion is fur free.
Yet there is still a major disconnect. Here in Toronto, goose down-filled jackets with real coyote fur trim collars are sadly trending. The coyote fur trim is not at all necessary for warmth, it's merely just a "fashion statement" that won't die. And the truth about how these coats are made is beyond unsettling, from the trim (using head crushing traps to capture coyotes, separating packs and mothers from kids, etc…) to the goose down feathers that are stuffed inside the jacket (plucked by horrific and cruel methods).
Thankfully, humane insulation alternatives are readily available, including Prima Loft, Plumtech, Nudown, Thermal R, Polyester, 3M Thinsulate, Climashield, Thermolite, Bamboo, Thermore, and even Monark Fiber from milkweed plants.
Toronto animal activist Jenny McQueen says that talking to people is still the way to go when it comes to educating about animal fur and feathers. "I like to start with a question," she says, when she runs into somebody wearing coyote fur trim. "If I have (anti-fur) leaflets with me, I'll offer one. If not, I ask, 'is that real fur?' Often times the person won't realize they are wearing the skin and fur of an animal that died just for a fashion statement. I will explain how I can tell it's real by looking at the end of each strand of fur—a blunt cut means it's synthetic, a tapered edge is real fur. I explain what the animal endured. Generally people are horrified to learn about who they are wearing and how he or she died."
The coyote fur trim can simply be zipped off from the jackets and McQueen collects the fur to donate to a wildlife or farmed animal sanctuary for animals in need.
November 23 is Fur-Free Friday. It's the perfect time to support companies that have already banned fur and feathers. Here are some of my favorite brands available in North America. Vegan fashion has got you covered.
Let's once and for all #MakeFurHistory.