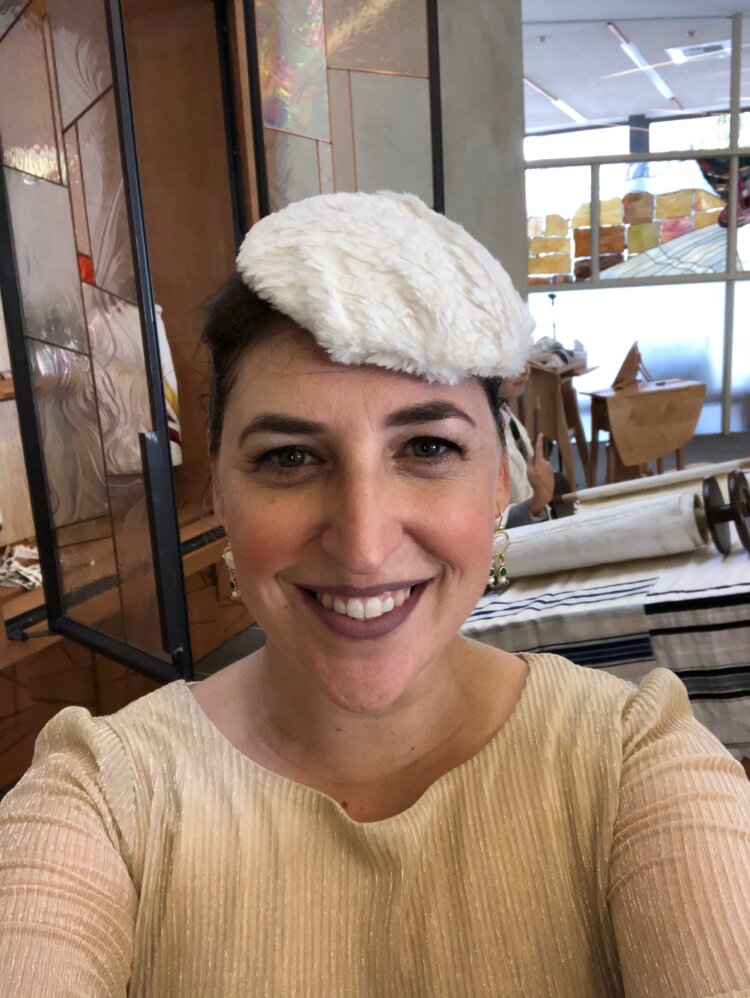 I promised you a report on my FirstBorn son's Bar Mitzvah which was last weekend, and I will not disappoint. Here it is!
As I wrote last week, my son entered the holy covenant of "adulthood" by becoming a Bar Mitzvah this past Shabbat. And indeed he did! He read the things you read, he chanted the things you chant, he spoke the things you speak, and he completed the ritual.
Because we are traditional Jews and we don't take photos on the Sabbath, we have no photos to share. There is no video. Some people snapped photos outside of the synagogue, but mostly, people respected our wishes that this event live in all of our memories only.
Since this site reflects my sensibilities, I am not going to tell you how PERFECT (not) everything was. I'm going to give you the Grok Nation lowdown.
Sweating. Remember I wrote about my first hot flash? Well, I've had several more since then, but more often than not, I find as if my personal internal thermostat is just cranked up a few degrees. Like, my hypothalamus is constantly on simmer. I've also noticed that once I cross some temperature threshold and start to sweat, I can't turn it down. When it starts, it doesn't stop. So this led to a gratitude that we had a dress rehearsal (when we did take some family photos) a few days before the event. I discovered that I was going to sweat a lot in that rehearsal so I put my hair up. With my snazzy fascinator which my friend Michali made (thank you, Michali!), up or down worked. I was super happy to have it up ultimately. Easier. Less to worry about being out of place. And for sure less sweat-inducing.
Appearance (mine). The dress I got from the modest website ModLi.com was perfect. Comfy. Lovely. I decided no belt. Bestie Elsa took me shoe shopping and the shoes she found were super duper perfect. I mean:
And I'm proud to say they were on clearance at Macy's, and they were $18! I know. It was an amazing find. One heel was damaged because it was the floor model and last one, but still. So exciting to have a party on my feet! Also, I wore my Israeli gem ring and my Jewish star ring and these gorgeous earrings I got from the City of David Tour I went on in Jerusalem last spring. I felt very sparkly, and while I don't know if my stylist would approve of all of that sparkly goodness, I was thrilled to just be me that day, no stylist's opinion required! And I'm sure she would have nixed my rose gold nail polish, which I painted on myself. But at least it wasn't gold gold; that would be way too matchy matchy! I must admit I did a pretty boss job on my makeup. Yes to a false lash. Yes to a bit of sparkle to the shadow. Yes to a 90s lip. Yes to rosy blush. And no to foundation. I wanted to look like me, not like a porcelain version of me. Plus, after having that skin treatment, some might say there is less to cover up! I felt pretty. I felt happy. I felt great.
Family politics. Remarkably, it was a drama-free weekend. I hosted everyone in my family for Shabbat dinner Friday night. All of the women lit candles as well as my gay cousin and a few other men who wanted to light. We blessed challah, we schmoozed. It was really fun. I felt nervous and excited. And my family was really respectful of not staying too late so we could get a good night's sleep for the big day. Everyone was on great behavior. Woohoo!
My FirstBorn. The morning of, he was in a fantastic mood. My Little Man stayed with my ex. We never have them stay separate but he got to be with his grandparents at his dad's and the Bar Mitzvah boy and I had time to practice and focus on the day without also managing a 10-year-old. When we passed a homeless person sleeping on the sidewalk as we neared the synagogue, I told him he didn't need to pretend he doesn't see that homeless person. And that while we are wondering if the balloons made it on time, we can also acknowledge the broader world of need and deficiency. It is a broken world, I told my son. And now his tradition is helping him transition into a person whose responsibility it is to do something about it. We both took a deep breath as we approached a synagogue with balloons waiting outside in the back parking lot.
The service. It was long. About three hours. A lot of up and down. Some silent meditation. The quartet I sing with on the Jewish holidays came and sang with me. That was lovely! My Bar Mitzvah boy chanted from the Torah beautifully and in key; his voice has not yet changed and he sounds a little bit like an angel, I think. (Biased, obviously.) Did he make mistakes? Yes. A few here and there, as I assured him he would. Our tradition is not about performing. And for our family, a Bar Mitzvah is not about doing it perfectly any more than being alive is about doing it perfectly. We do what we can on our way to approaching perfection. But we fail all of the time. Fall down nine times, get up 10, as the Buddhists say.
My son's Bar Mitzvah speech was based off of the Talmud study he engaged in for the year before his Bar Mitzvah day. It was funny and dense and cute and delightful to hear. I helped him structure his speech and he delivered it with joy and confidence. My ex and I blessed him with words we wrote. I discussed how everyone told me there was something wrong with him his whole life: when he was born and they kept him in the NICU, when he wouldn't speak or walk when everyone else did, when he didn't do what other kids were doing. People tried to tell me how to love him. He showed me how to parent. And he showed everyone that he did things in his own time, his way. And he is an exceptionally sensitive and empathic soul. The Rabbi I learned from in college blessed this child of ours. He is performed my wedding and was present at my son's bris and pidyon ha-Ben (a ceremony of a first born son at 40 days where a child is symbolically "bought back" from service to the Priesthood of the Temple service). Powerful transmission of wisdom and blessing and yes: time.
It was a magical day.
I am sad there are no pictures, and I am also glad I was so focused on praying and listening and being with those close to us that I barely noticed. I didn't miss posing or carving out time for photos. I remember everything and hope to forever.
My son was proud of himself and told me so as we left. He enjoyed his accepting the covenant. We showed our family a Judaism we have crafted from all of the beauty and creativity being Jewish allows. Much of my family is not religious; those who are were not able to come because of a variety of reasons. So we were showing a lot of people – including many non-Jewish guests – what our religious practice is like. Everyone seemed to really enjoy it which is great.
We also showed our friends and family what a divorced family can behave like at a Bar Mitzvah. It was a beautiful collaboration. It was not easy to make it all come together but we did it. And we put in a lot of effort because it's worth it to us. We had our moments of frustration, but on the day, it was all just a blessing we shared, all of us together.
And now everyone has gone home. The family is back on the east coast and back in the midwest and there are leftovers I'm still eating. The Bar Mitzvah boy has an upset tummy a few days after the big event; my ex got a cold. And I am back at work. And I hosted everyone for Sukkot the day after the Bar Mitzvah because the fall is unrelenting for a Jewish person who observes.
But what stays with me is the face of my FirstBorn grinning from ear to ear as we left synagogue the day he became a young adult in our tradition. I am beyond proud of him. I am beyond moved by my faith and its honoring this transition in his life. And I am beyond grateful I have three years until the next such event. Phew.