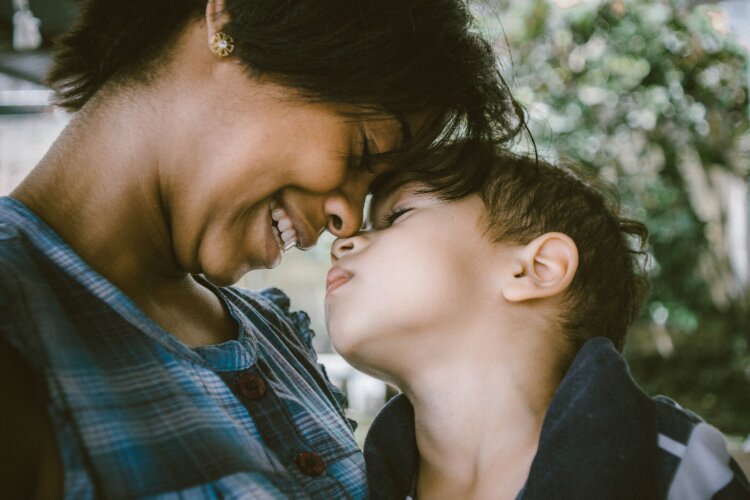 From selfless women who give up their lives—and their identities—for their families, to portrayals of women spinning out of control as they attempt to "have it all," the narrow versions of motherhood represented in the media can be harmful. Mothers everywhere take these messages in—both directly and subconsciously—and it can really do a number on us. But fear not! There are some amazing books on motherhood, both fiction and non-fiction, that offer some refreshing takes on being a mom. (Hint: These make great Mother's Day gifts!)
Strong As a Mother, Kate Rope
There are a ton of non-fiction books on pregnancy and childbirth out there (Like Pregnancy OMG! by Nancy Redd, which we featured here!). However, so many of them feel stifling and stereotypical, trying to mash every woman's pregnancy experiences into some standard box. And there are others that tend to focus on the doom and gloom of pregnancy without offering much in the way of support. Enter Kate Rope's Strong As a Mother: How to Stay Happy, Healthy, and (Most Importantly) Sane from Pregnancy to Parenthood. This brand new book is a refreshing look at motherhood and mental health. It offers a down-to-earth, non-judgemental, and compassionate look at the challenges of pregnancy and early parenthood. Mothers-to-be can learn how to weave self-care into their lives, make plans for going back to work, manage the "baby blues" or more encompassing mental health issues, and figure out a co-parenting plan that doesn't put all the pressure on moms. Strong As a Mother isn't going to offer up the "right" way to raise your baby, but it does provide moms with a blueprint for making sure they're taken care of, so they can care for their families.
Purchase Strong As a Mother on Amazon.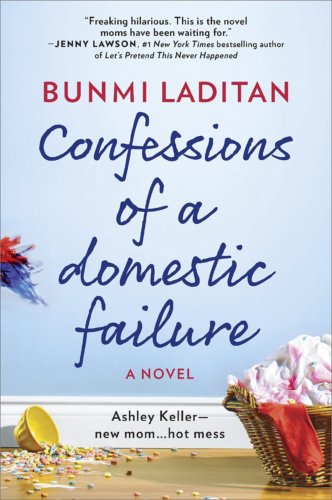 Confessions of a Domestic Failure: A Humorous Book About a not so Perfect Mom, Bunmi Laditan 
I've been a fan of Bunmi Laditan's since she began the Honest Toddler, years ago. Writing with the voice of a toddler, Laditan nailed the absolute absurdity that comes with raising a young a child. Since then, she's gone on to write some fabulous and popular books, including The Honest Toddler: A Child's Guide to Parenting, Toddlers Are A**holes: It's Not Your Fault, and the recent kid's book, The Big Bed. Last year, however, saw her fiction debut. Confessions of a Domestic Failure embodies the sharp, snarky humor we've come to love from Laditan, but also has a sweet message at its core: there's no one way to be a good mom. For women who are constantly bombarded with messages about what it takes to be a perfect mom, Confessions of a Domestic Failure offers an opportunity to laugh at all the "mom drama," and to laugh at yourself just a bit.
Purchase Confessions of a Domestic Failure on Amazon.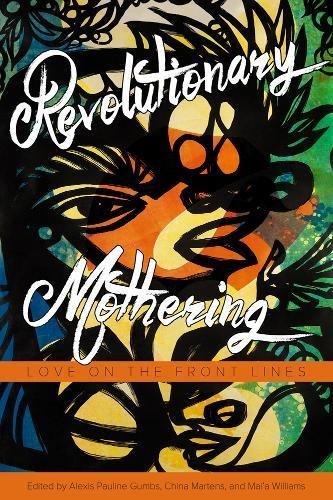 Revolutionary Mothering: Love on the Front Lines, Alexis Pauline Gumbs, China Martens, Mai'a Williams (Editors)
When it comes to the media's representation of motherhood, women of color (as well as other marginalized people) are often a side note, that is if they're there at all. Inspired by the legacy of radical and queer black feminists of the 1970s and '80s, Revolutionary Mothering fills that gap with the voices of women we don't hear from enough. It explores what it means to be a mother on the margins of society — Mothers of color, queer mothers, single mothers, young mothers, poor mothers, immigrant mothers, and more. The anthology takes on important questions surrounding motherhood, and its place in the world. While this book centers the voices of the marginalized, it is one that everyone should read.
Purchase Revolutionary Mothering on Amazon.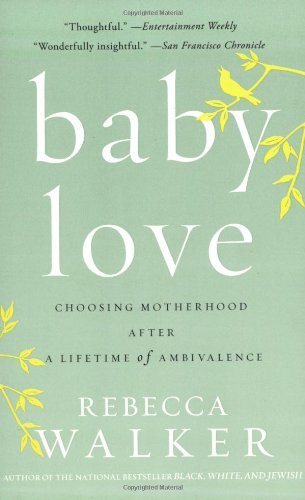 Baby Love: Choosing Motherhood After a Lifetime of Ambivalence, Rebecca Walker 
Rebecca Walker's memoir of choosing motherhood is a story many modern women can connect with. In her mid-thirties and skeptical of becoming a parent, Walker invites the reader into her own life, while at the same time looking at the larger trend of women waiting longer to get pregnant (if at all). From the fear of losing her identity and independence to the ache she felt when it came to having a baby of her own, Walker touches on a lot of commonplace struggles that women in their 30s and 40s go through. While her story isn't necessarily universal, there are threads woven throughout that many women will identify with, mother or not!
Purchase Baby Love on Amazon.
My Mother Wears Combat Boots, Jessica Mills
An oldie but a goodie. And, still relevant, over 10 years later! I read this book when my now tween was a baby, and it's stuck with me ever since. Mills spins motherhood on its head, taking a punk rock approach that only a touring musician, artist, and political activist, could create. Mills offers up a winning combination of humor and seriousness as she not only shares personal anecdotes, but a little political analysis and advice on the side. This book is for the mama (or mama-to-be) that falls outside the margins and wants to hold onto that while figuring out their new identity as a parent.
Purchase My Mother Wears Combat Boots on Amazon.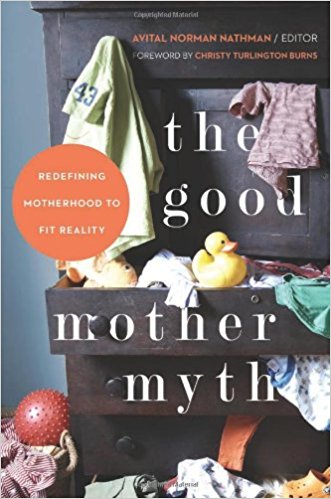 Bonus Book:
I'd be remiss if I didn't also include The Good Mother Myth: Redefining Motherhood to Fit Reality, a book I edited and wrote parts of a few years ago. I was sick of seeing the same images and stories in the mainstream media when it came to mothers. Some moms were being put on pedestals they never wanted, heralded as the matriarch everyone should aspire to, while others were shamed for the various choices they made, used as a warning of what not to do (or, inevitably, you'll mess your children up). I had enough. So instead of letting my anger simmer, I fueled it into creating an anthology of essays from various mothers whose narratives weren't getting the attention they deserved. From single mothers to non custodial moms, moms with mental health issues, moms of only children, moms of color, and more, these stories offer a glimpse into the experience and lives of "real," everyday moms, so that any mother anywhere can pick up a copy and connect with at least one of them.
Purchase The Good Mother Myth on Amazon.