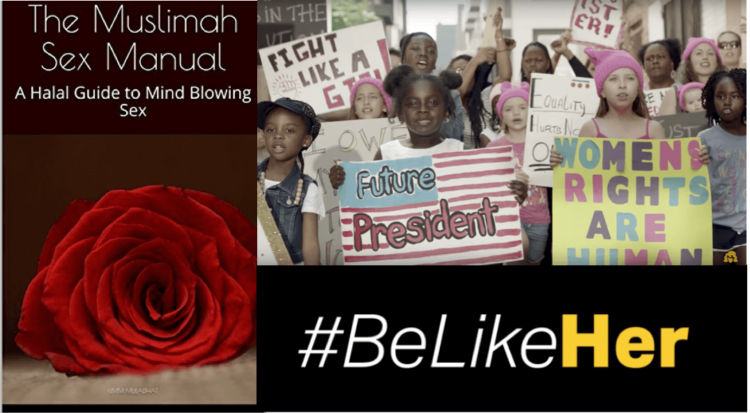 A lot has happened in the last couple of weeks, from the uncertain future of the Affordable Care Act (and the insurance of millions of Americans), to the President having multiple meltdowns on social media. Many stories clutter up our feeds, but these specific stories gave us pause, made us think, incited us (in good and/or bad ways), and got us talking. From golf outfits being deemed "too sexy," to trying to figure out why more women aren't company C.E.O.s, check out the stories we've been into this week.
Are Some Female Pro-Golfers Dressing Too Sexy?
The Ladies Professional Golf Association (LPGA) has deemed Pro golfer Paige Spiranac's outfits "too sexy" and has issued a new dress code that doesn't allow her to wear them on the green. In fact, if golfers wear leggings or "plunging necklines" they could be fined up to $1,000 for the first offense (with it doubling with each subsequent one). When she plays, Spiranac often wears tight fitting, racerback tank tops and short skirts, both articles of clothing that are now banned by the LPGA. Some have accused the association of "slut shaming" and policing women's bodies while others approve of getting back to a more "professional" look.
I'm curious as to who we're protecting by banning women from wearing certain sports outfits. It's not like anyone is trying to get up on the green in a low plunging bodycon dress you wear out to the club. Perhaps these clothes make female athletes like Spiranac more free and flexible in their golf form. Perhaps it gives them better range of motion and a tighter swing. Or maybe they're more comfortable which in turn allows them to play their best. Who are they truly offending with these clothes? If it's the people watching, then that's a whole other story. Women in sports will continuously be dragged for fashion choices, and it's getting old. Call me the next time we scrutinize what some middle-aged white dude wears on the course.
The President Announces Military Policy Change Via Twitter
We're all about social media here, but we also recognize that there's an appropriate time and place for it. For instance, when the President of the United States decides to strip human rights from a group of people, the announcement of that shouldn't take place on Twitter. (Or as most of us believe, AT ALL.) And yet… Donald Trump used his favorite bully pulpit earlier this week to announce that that transgender men and women would not be allowed to join the U.S. military for a bunch of bullshit reasons.
After consultation with my Generals and military experts, please be advised that the United States Government will not accept or allow……

— Donald J. Trump (@realDonaldTrump) July 26, 2017
….Transgender individuals to serve in any capacity in the U.S. Military. Our military must be focused on decisive and overwhelming…..

— Donald J. Trump (@realDonaldTrump) July 26, 2017
….victory and cannot be burdened with the tremendous medical costs and disruption that transgender in the military would entail. Thank you

— Donald J. Trump (@realDonaldTrump) July 26, 2017
Our military can be focused and decisive regardless of the gender identification of those who serve in it. All these tweets and this new policy serve to do is further stigmatize transgender individuals, making it harder for them to be accepted in our society. It "others" them even more than they already are. And, it deprives them of a chance to serve their country. Frankly, I'm shocked a president so invested in the defense and promotion of America's greatness would want to deprive our armed forces from allowing dedicated men and women to be among its ranks.
Why Aren't There More Women C.E.O.s?
A New York Times article from the Sunday Review delves into the topic of female C.E.O.s and why there aren't more of them. Writer Susan Chira talks to the women themselves — the ones who rose to the top (some of whom are still there and others who no longer hold the position) to find out more, and frankly, it's depressing. It seems to be a combination of sexist infrastructure and practice and a bit of minor self-sabotaging along the way. Yet, those who may have gotten in the way of themselves were only responding to the business world around them, like the women who were never taught to fight for themselves, and who therefore acquiesced more than the male employees around them. Then, of course, there was the uphill battle against men who always felt encouraged and empowered to speak up, regardless of whether or not they should:
"A presenter asked a group of men and women whether anyone had expertise in breast-feeding. A man raised his hand. He had watched his wife for three months. The women in the crowd, mothers among them, didn't come forward as experts."
According to more stories from the article (and the women in my own social media circles) this is not a unique situation. Men have no trouble presenting themselves as the face of authority, even in situations where they have no direct experience. It truly gives credence to Sara Hagi's brilliant prayer, "Lord, give me the confidence of a mediocre white man."
Will a Halal Sex Manual Help Women Get What They Want in the Bedroom?
The UK is agog over a new book that purports to help Muslim women get the most out of their intimate bedroom activities. The book, The Muslimah Sex Manual: A Halal Guide to Mind Blowing Sex, seems to be shocking folks, despite the fact that yes, women (regardless of religion) actually enjoy having sex! (Gasp!)
Muslim women in particular bear the brunt of Islamophobia and sexism, and the fact that people are shocked and surprised that these women not only have sex, but enjoy it as well, just proves that these tired stereotypes are ridiculous. The idea that just because a woman dressed modestly means she's also frigid or prudish when it comes to sex is completely wrong, and perhaps this book — which offers tips and suggestions — will set folks straight. If anything, it will at least broaden the current conversation around sex and perhaps break down some stigma and stereotypes at the same time.
GoldieBlox Releases New Commercial For #BeLikeHer Campaign
STEM-centered toy company GoldieBlox came out with a new video campaign where they celebrate some awesome female role models from the past year (including the new cast of the Ghostbusters, Simone Biles, Hillary Clinton, Princess Leia and more). GoldieBlox has long promoted girls and young women via their products (particularly when it comes to their involvement in STEM), and this video campaign offers a chance to celebrate and shine a light on women who inspire. You can participate as well by sharing who you look up to and sharing a photo with the #BeLikeHer hashtag on social media.  
We also really dig GoldieBlox's six qualities of fearless women: strength, determination, fearlessness, leadership, confidence, and persistence.
What's been on your radar this week?