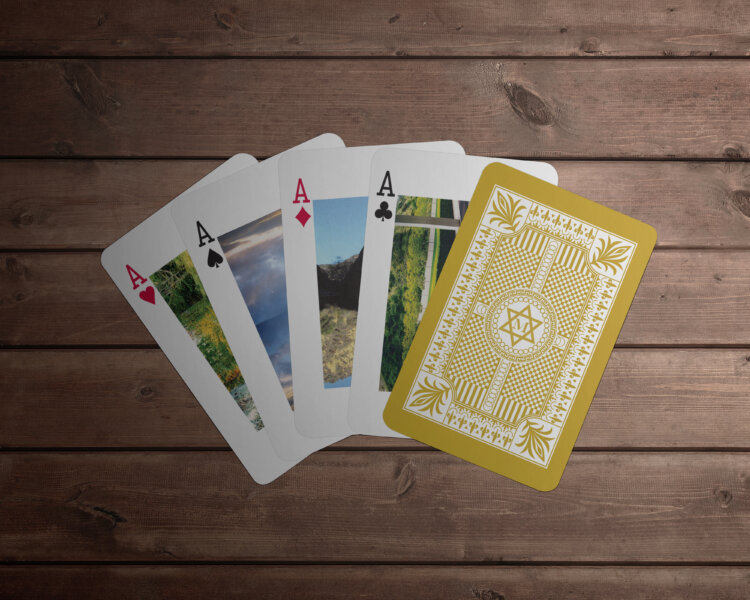 Yesterday I wrote about the playing cards my son and I created for his Bar Mitzvah using my late father's artwork. (You can read the special meaning behind it here.)
We purposely printed more than we needed because my son would like to sell the decks of cards and donate the money to charity. Worthy of Love is a charity which throws birthday parties for homeless children—complete with a DJ, pizza, cake, party favors, balloons, and gifts—every single month in Los Angeles. We will be volunteering at one of their upcoming parties, and we look forward to bringing them a donation from the sale of these beautiful playing cards.
Please take a bit of our artistic family journey into your home and help us bring joy to children who need to be loved. We're selling decks of cards for $18 each and 54 special packs with my signature for $54 each. All proceeds will go to Worthy of Love. Items can only be shipped within the U.S.; shipping costs are a flat $5. While supplies last.
Purchase a deck of cards for $18
Sale has ended.
Purchase a deck of cards signed by Mayim Bialik for $54
SOLD OUT!