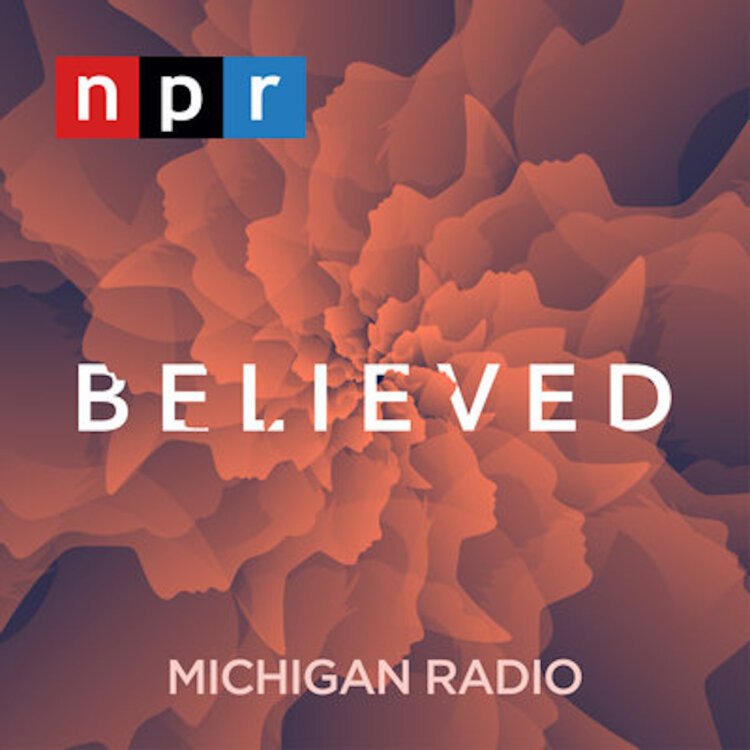 "What if I'm not believed?"
It's a heartbreaking refrain that echoes throughout the first three episodes of the new Michigan Radio-NPR production "Believed." Launched in October, the podcast examines the crimes of Michigan State University physician and USA Gymnastics national team doctor Larry Nassar, who over the course of his nearly 40-year career, sexually abused hundreds of girls and young women, including gymnasts McKayla Maroney, Aly Raisman and Jordyn Wieber. Nassar is currently serving a prison term of up to 175 years for his crimes.
Nassar is, without a doubt, one of the sports world's most prolific serial pedophiles, which raises the obvious question: How did he escape detection and punishment for so long? That is the crux of the investigation by hosts Lindsey Smith and Kate Wells in "Believed." The podcast explores the stories of the women who ultimately found justice and the string of people along the way who didn't believe them—and why. "We wanted the people who failed these women to tell us how it happened in their own words," Wells said in a recent Elle.com interview.
The first episode of "Believed" opens on the now-iconic moment from the 1996 Summer Olympics, in which an injured Kerri Strug manages to successfully complete her second vault attempt, catapulting Team USA to its first-ever women's gymnastics team gold. If you rewatch that triumphant moment, you'll spot a malevolent side character—the then-baby-faced Nassar reaching for Strug as she hobbles off the mat. He had just begun his work with Team USA and would become something of a rising star in his own right following the games.
After setting the scene in the debut episode "The Good Guy"—in which Nassar's reputation as a trusted physician and calming presence is established—the following episodes begin to unravel that facade, with first-hand stories from survivors, including one whose abuse began at just 6 years of age.
And here is where a clear trigger warning is necessary, because Smith and Wells don't skirt around the trauma or use euphemisms to explain the abuse. The survivors' testimony and the resulting narrative is often graphic, stomach-churning fare. But it is necessary. Vital. Unavoidable. Because in this #MeToo era, we cannot just extol the virtues of coming forward, we have to listen—really listen—to survivors' stories. And that is exactly what Smith and Wells do.
The two Michigan Radio reporters are particularly well-suited to tell this tale as they have been covering the proceedings for years. And it only make sense to have two female journalists dive into this case given that the preponderance of survivors—not to mention the detective and prosecutor who ultimately brought him down—were all women. Plus, as Michiganders, they live at this story's epicenter, as Nassar has long practiced at Michigan State University, working with all kinds of athletes, not just gymnasts.
"We saw a lot of national reporters sweep in for the sentencing, get some powerful sound bites, and then take off to the next story," Wells recently told NPR. "But that doesn't let you take the time and space to understand who these women are, observe the long-term impact of this case, and stick around to see whether any of the desired changes actually happen."
In just its second week, "Believed" managed to top the Apple podcast charts, and Smith and Wells hope that the podcast can serve as something of a cautionary tale for listeners.
"I hope people already understand that Larry Nassar was great at manipulating well-intentioned people around him," Smith explained to NPR. "That he fooled so many people into thinking he was the good guy. I hope that people listening to 'Believed' will understand that they could've been fooled, too."
"Believed" is available on Apple Podcasts, Google Podcasts, and Spotify, with new episodes available each Monday.