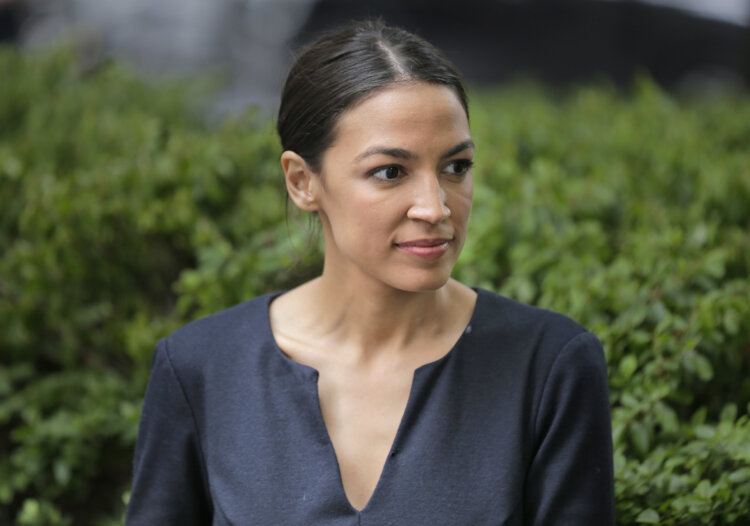 Alexandria Ocasio-Cortez, 28, pulled off what some are calling "one of the biggest upsets in recent American political history." A first-time candidate who has never before held an elected office, she won the Democratic primary for New York's 14th Congressional District, defeating 10-term incumbent Joseph Crowley, who was rumored to be a possible successor to House Minority Leader Nancy Pelosi.
Bronx native Alexandria Ocasio-Cortez is like many of the women who decided to run for office for the first time: determined to make a difference. She's running to represent a diverse district in Queens and the Bronx, where roughly 50 percent of the population are immigrants. A third generation New Yorker, Ocasio-Cortez has strong ties to the immigrant and migrant community; her mother was born in Puerto Rico.
Along with many people in her neighborhood, Ocasio-Cortez feels the district deserves a representative who truly represents the people of the community—one that is 70 percent people of color.
While this may be her first run for office, Ocasio-Cortez is more than qualified. She has a degree in Economics and International Relations from Boston University, and she worked for the late Senator Ted Kennedy handling foreign affairs and immigration casework for constituent families. Since then she's been at work in the Bronx, both in educational roles and community organizing. However, the twist to her story is that at the time she decided to run, she was working as a bartender at a restaurant in New York City.
She is an advocate of progressive platforms like universal healthcare, abortion rights, end to private prisons, higher education for all and gun control. Ocasio-Cortez's campaign was given little mainstream press up until the last couple of days. But that didn't stop her. Harnessing her true millennial spirit, Ocasio-Cortez had a lot of support from social media and various smaller publications that caught wind of her campaign and understood what was possible.
I've always felt that elections should be joyous, celebratory events.

So that's what we're doing.

Operation SALSA has officially begun in NY-14 – and mi mamá has flown in to share these final days with me 💜

💃🏽🚛➡️🗳 pic.twitter.com/kv2m0gszH5

— Alexandria Ocasio-Cortez (@Ocasio2018) June 25, 2018
Crowley did not even bother to show up for two different scheduled debates, and in fact, sent a Latina substitute for himself for one of the debates, drawing criticism from many in the district.
With a grassroots effort, no lobbyist money, and a groundswell of local support, Ocasio-Cortez did the seemingly impossible, beating Joe Crowley by a 15 percent margin. And this is with a platform that even some in the Democratic party consider too progressive. Ocasio-Cortez is calling to abolish ICE completely, noting that there is an immediate need to demilitarize the immigration process in this country. And, as a lifetime New Yorker, she wants to take back housing from large corporations and developers and put it, affordably, into the hands of people invested in the community. Ocasio-Cortez also wants a complete overhaul of the current criminal justice system, looking for an end to private prisons and mass incarceration. These messages and more are what drove many to the voting booths, securing the Democratic nomination.
Ocasio-Cortez had many badass firsts in this primary race: She was the first district Democratic challenger in a generation, the first district candidate to run without any lobbyist money in modern history, and the first woman of color to ever run in the district. If she wins, she'll be the youngest woman elected to Congress.