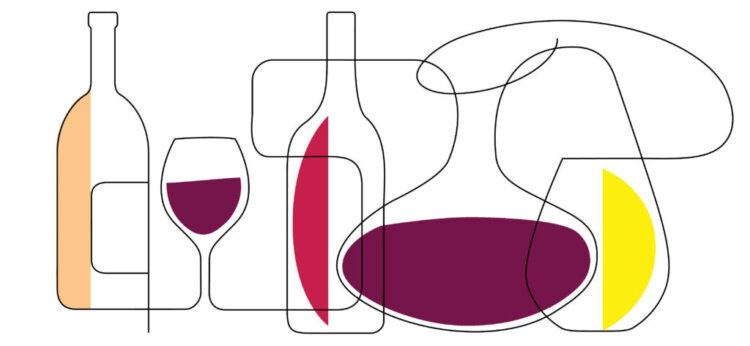 Is it spring yet!? Three weeks ago we kicked off our first Wine of the Week, a recurring feature on Grok Nation where we speak to kickass women in the industry—sommeliers, beverage directors, critics, or just generally awesome wine connoisseurs—to learn about new wines. Belinda Chang picked a light and bright sauvignon blanc since spring was on the horizon. Here in New York the calendar says spring but the thermometer says late winter, which has us dreaming of warmer weather places, which is why we're delighted with this week's wine expert.
Bringing us a little Southern warmth and flair this week is Nina Compton. You may know her from season 11 of Top Chef, but she has many accolades far beyond the reality cooking show—she was a finalist for the James Beard Awards "Best Chef South" and one of Food & Wine's Best New Chefs in 2017.
Originally from St. Lucia, Nina helped her grandmother in the kitchen, where she developed her love of the craft. After attending the Culinary Institute of American in the early 2000s, she worked under greats such as Daniel Boulud in New York and Norman Van Aken in Miami. In 2015, she opened Compère Lapin at the Old No. 77, her first solo restaurant, in New Orleans.
"When I went on Top Chef New Orleans, I fell in love with the city and knew I wanted to be there," she says. "The best thing about owning a restaurant is doing what I love every day." And to that end, Nina just opened her second restaurant: Bywater American Bistro.
The Culinary Ambassador of St. Lucia, Nina takes her role seriously. "I think being a public figure sets an example for young women in this business that you can make it if you put in hard work and stay true to yourself," she says.
She works hard, but she also understands the importance of a good wine: "Life is too short not to eat and drink like a king or a queen!"

And in order to drink like a queen, Nina's wine of the week pick is the Cleto Chiarli "Vecchia Modena" Lambrusco.
Why Nina chose this wine: "My best friend Chef Mike Pirolo is from a town near the Amalfi Coast, and he introduced me to this wine. It was always a treat drinking this together and I have fond memories. It's a lively wine with crisp acidity and polished flavors."
How she'd pair the wine: "We have this great tuna toast at Bywater American Bistro, the tuna is cured in the style of bresaola with tomato jam and avocado and pairs perfectly with the wine.
"To make a similar version of this at home, you first have to create a tuna bresaola: Use grade A yellowfin tuna and cure it for two days in salt, cinnamon, black pepper and garlic. Once cured, freeze it until you're ready to use.
"To make the tuna toast, slice the tuna very thin (it will have a texture very similar to a long cured pork ham). Take some sliced bread (sourdough would work) and grill. Then brush with raw garlic oil and add some avocado mousse—you could use pureed avocados. Top with sliced tuna bresaola and garnish with chives."
If she were adding a cocktail to the mix (it is New Orleans after all!): "A classic negroni would work well. At Bywater, our head bartender, Crystal Pavlas, serves up a bottled negroni, but at-home mixologists can make a version of the cocktail using: 1 oz. Beefeater Gin, 1 oz. Angostura Bitters, and 1 oz. Sweet Vermouth. Add all ingredients to an old-fashioned glass with ice. Stir until cold, and garnish with orange wheel."
If you are in New Orleans, you can find Nina at Compère Lapin and Bywater American Bistro. If you aren't, you can follow her on Instagram. Purchase Cleto Chiarli "Vecchia Modena" Lambrusco on AstorWines.com.