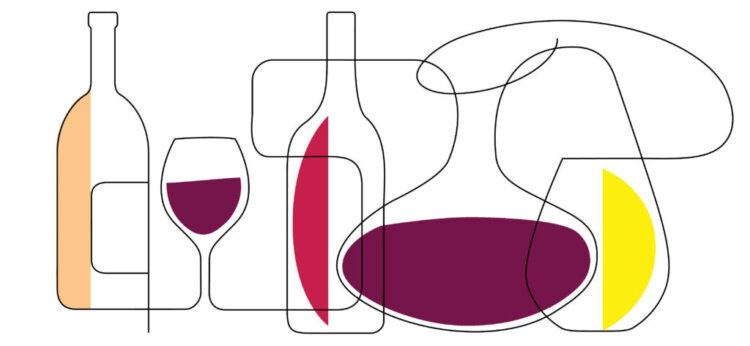 Making decisions when browsing through the bottle-filled racks of a wine store can be difficult. We've all been there. That's why we are kicking off our Wine of the Week feature on Grok Nation. Each week we'll speak to kickass women in the industry—sommeliers, beverage directors, critics, or just generally awesome wine connoisseurs. They'll give us an (affordable) wine that they're currently loving and tell us a little about themselves in the process.
We're happy to kick off the inaugural Wine of the Week with a selection from Belinda Chang, a James Beard award-winning sommelier. Belinda has been in the industry for more than 20 years, but that wasn't always the plan: She was studying biochemistry at Rice University when she landed a job at the Faculty Club. "If you worked there, you could have all your meals there—breakfast, lunch, and dinner—and you didn't have to eat in the school cafeteria," Belinda explains. "They had the best brisket. I was always trying to find the way to the best food. And then I found my way to the best wine after that."
After college, Belinda worked at Charlie Trotter's in Chicago. The restaurant received a number of James Beard awards during her tenure, but it was when she moved to New York that she won her own.
When Danny Meyer opened The Modern inside the Museum of Modern Art, Belinda was able to engineer a team of six full-time female sommeliers. "Growing up in the wine side of the business, I didn't have a lot of women role models," she says. "I had to band together with women to push each other forward." She explains that part of how she supports fellow females in the industry is through mentorship and teaching those who work for her how to be "power business bitches." And as a power business bitch herself, her work at The Modern landed her a James Beard Award for Outstanding Wine Service in 2011.
Now back in Chicago, Belinda is working with brands to create curated, more intimate tasting events. Her pedigree and attention to detail is why we knew she would think long and hard about her pick for the first ever Grok Nation Wine of the Week.
The wine of the week is… drumroll please… Luli Sauvignon Blanc from the central coast of California.
Why Belinda chose this wine: "When I took the train from my parents house in the suburbs into the city today, I noticed the snow is finally melting and the sun is shining. And while it's not warm in Chicago or in many parts of the U.S. yet, we can see the light at the end of the tunnel. During the cold winter months—wherever you are—it's a little darker, it's a little cooler and you drink ponderous and embracing reds. Now that I see the weather is about to change, I want light, bright, refreshing, energizing, zippy, lip-smacking. And the Luli Sauvignon Blanc ticks all of those boxes. It represents spring and possibilities and everything wonderful that's about to happen."
The story behind the wine: "The ideator of the Luli project is Sara Floyd. She's a master sommelier in San Francisco who has been a great mentor to me and a badass business women, which I love. She owns a wine brokerage called Swirl Wine Brokers in California and is renowned around the world for her wine savvy. She partnered with two of the greatest wine personalities in California: Jeff and Mark Pisoni. (They are based out of the Santa Lucia Highlands wine-making region. With their Pisoni label, they make arguably one of the best pinot noirs in the world, an expensive one. It has a six-year waiting list.) Luli reminds me of how Vera Wang did a Kohl's line and Balmain worked with H&M. The Pisoni brothers collaborated with Sara to make something that us mere mortals can afford to drink on a daily basis if we want. It's less than $20 in the store, but this is in no way a mass-made product. I just love it."
How to pair it: "A spring vegetable risotto, such as asparagus. Asparagus is traditionally a tough vegetable, and people often call it 'the wine destroyer,' but this Luli Sauvignon Blanc has enough concentration and ripeness and richness that it does not get destroyed. It also would pair well with a spring pea soup, puréed with a little crème fraîche on top, or an arugula salad with shaved Parmesan and a simple shallot vinaigrette."
Other spring wine recommendations: "As the weather changes, I want bright, light, and crisp. You want things that are going to make your mouth water and are going to be perfect matches for all the spring foods. I want vegetables! I can't wait for day one of the farmers market in Chicago. I want to eat peas and asparagus and morels. You have to kind of change your wine wardrobe with the seasons, and we're right at that turning point for spring. I'm refilling my wine cabinet with light, bright rosés, sparkling wines, and maybe some non-vintage bruts."
Purchase Luli Sauvignon Blanc on LuliWines.com. Follow Belinda on Twitter.
[interaction id="5aaae0e4e775433ad0f778ab"]