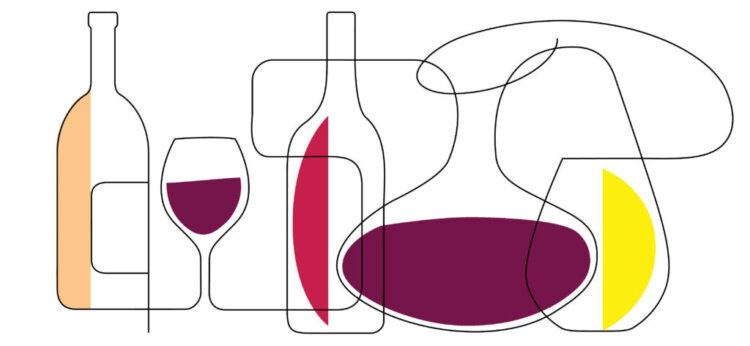 Welcome back to Wine of the Week, a recurring feature on Grok Nation where we speak to kickass women in the industry—sommeliers, beverage directors, critics, or just generally awesome wine connoisseurs—to learn about a new wine. They'll give us an (affordable) selection that they're currently loving and tell us a little about themselves in the process.
This week we're happy to introduce Jacqueline Pirolo, the general manager of Macchialina on Miami Beach. She developed a love of teaching guests about wine in 2011, when she opened The Saint Austere, a restaurant in Brooklyn, New York, with her siblings. "Convincing people to try different varietals for the first time and watching their reaction—it's a tough feeling for me to explain, but I love being on the floor," Jacqueline explains.
She has continued in various roles "on the floor" since then, now as the general manager at her other family-owned restaurant, Macchialina in Florida. While she oversees "all things beverage," her brother, Michael, is the head chef, and her sister-in-law, Jen, helps in the front of house.
And although Jacqueline enjoys working with family, she also values the importance of being alongside woman in the industry. She feels the best way to support other women in the field is through education. "My fellow female sommeliers and I get together at different restaurants and each bring a bottle of wine," she says. "It's allows us to chat about current trends in the industry together."
Thanks to her education, she has made a unique pick for this round of Wine of the Week.
"My pick of the week is col fondo, the O.G. prosecco. One of my favorites is the Zanotto."
Why Jacqueline chose this wine: "My favorite thing to drink is sparkling wine—all kinds, from champagne to lambrusco and all things in between."
The story behind Col Fondo: "Col Fondo literally translates to 'with its bottom,' or with sediment. Before the introduction of stainless steel tanks for the production of wine in the 1970s, secondary fermentation, which produces bubbles in sparkling wine, would happen naturally in the bottle. In fact, back then it wasn't called col fondo, it was just called prosecco. This style of winemaking, which has recently enjoyed a renaissance, produces a beautifully expressive wine that pairs wonderfully with many types of food."
More trending wines: "There is a big trend in Miami for natural wines at the moment. [Natural wines are made with minimal chemical or technological intervention.] In my opinion, trends typically start from a good place and then usually are taken to an extreme. While many natural wines can be delicious, just because it's stamped natural doesn't mean it is. I think we still have to taste the wines and look for a properly balanced wine."
Other wines she's loving right now: "I love exploring the different regions in Italy, especially the lesser known—specifically Valle d'Aosta, Alto Adige, Marche, and always Campania (since that's where my family is from).
Purchase Zanotto Col Fondo from WineHouse.com for $19.99. If you are in Miami Beach, you can find Jacqueline at Macchialina. If you aren't, you can follow her and Macchialina on Instagram.