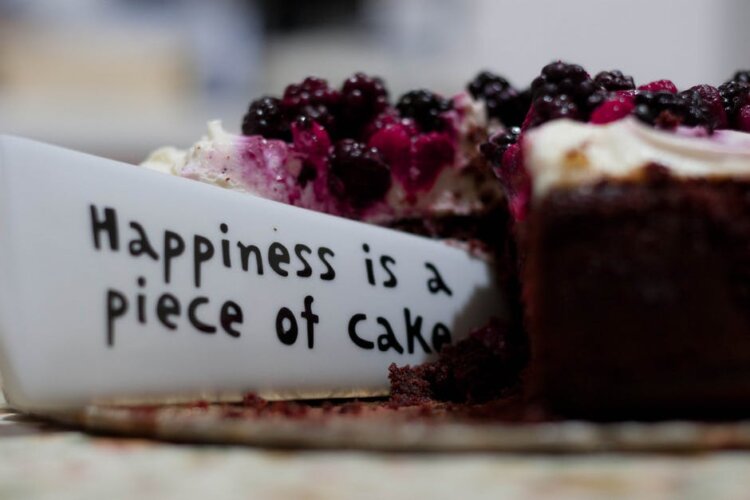 Between politics, the weather, the news, and the world in general, sometimes it helps to escape for a couple of minutes so you can brave it all a bit longer. While meditation, coloring books, or a cigarette break may work for some folks, I prefer to take a few minutes here and there to get lost in the world of wonder that is pastry. Baking Instagram accounts, particularly if they include videos of cakes being decorated, are my weakness.
And I'm not the only one. Many people find a similar feeling of relaxation in these sweet video clips. Ranging from just a few seconds long to a few minutes, the almost hypnotizing nature of watching a cake get decorated is the perfect way to zone out. The real treasure trove of these videos is on Instagram, where chefs and amateur bakers alike wow audiences with slo-mo clips of glazes gone wild, frosted masterpieces, and fondant fantasies.
You will be mesmerized watching a cake be decorated, from the swaths of sugary cream to minuscule decorative pearls. It's methodical, orderly, and, at its core, a truly meditative process. Plus, the results are pure (sugar) works of art. If you don't have your own cake at the ready to properly celebrate National Cake Day, take a few minutes to settle in and watch these delicious masterpieces. They look good enough to eat!
The back and forth piping of chocolate frosting has me hypnotized and wanting… chocolate!
I found myself holding my breath the entire time I watched this freehanded piped decoration, which defeats the relaxing nature of these videos. Remember to breathe!
This cake goes from meh to marvelous in less than a minute.
You don't need to take any mind altering drugs to appreciate the trippy nature of this marbleized glaze!
I love ombre. Yes, even on a cake.
This is an Oreo cake… filled with Oreos. I think I've found my heaven.
I mean, who hasn't thought about eating crayons as a kid?
This may be too beautiful to eat. I would probably display it in my house, instead.
The baker who created this masterpiece is only 16.
There is something so satisfying about watching each individual frosting pearl be piped on.
Do you have a favorite dessert account? Share it below!