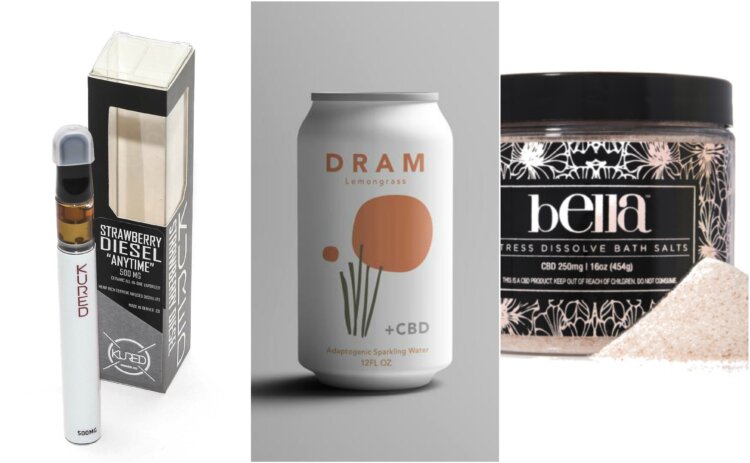 You can smoke it, eat it, or slather it all over your skin, and the number of people who extol CBD's virtues seems to grow by the day. CBD, a cannabis and hemp plant extraction, has been touted as a miracle cure, and hemp is now officially legal.
CBD stands for cannabidiol, the second most prevalent of the building blocks of cannabis. Like THC (one of the more potently psychoactive cannabinoids), CBD interacts with the brain and receptors in the endocannabinoid system. It can be derived from cannabis plants (allowing for some psychoactive effects, depending on the percentage of THC) or industrial hemp. Hemp is a variety of the plant that has been bred specifically to produce fiber, oil, and other byproducts, and contains little to no THC. Cannabis is the variety that has been bred to produce a psychoactively potent flower.
Cannabis can be used recreationally or medicinally, but CBD is mostly used in a healing, medicinal manner. It should also be noted that all of the CBD you can buy online that is shipped between states is processed from industrial hemp and not cannabis, and has zero THC in it (i.e. so that CBD-enriched face mask will NOT get you high!). But, like with any new supplement, consult your health care provider if you have any questions or concerns or before using new products.
The benefits touted by CBD enthusiasts seem to be limitless. It is used for everything from anxiety to sleeplessness, arthritis and chronic pain. While more studies are needed, there is already evidence that CBD does indeed boost your mood and energy, aids memory and cognitive functions, bolsters the immune system, and helps to reduce pain and inflammation. Recently, the FDA  approved a new medication derived from CBD that has been proven to help epilepsy patients.
One of the great things about CBD is the variety of ways to enjoy it. I start my day with (ginger flavored!) drops of CBD tincture in my water. While I was quitting cigarettes, I used a CBD oil vape pen. It gave me the physical feeling of smoking while also reducing my anxiety. While I'm a case study of one, I can say that I have only seen positive results from my CBD use, as have many of my friends. At best, it really can cure or alleviate many ailments, at the worst, it's a bunch of placebo effect.
That said, with any so-called "miracle cure," there are some crappy products on the market. One of the main issues with CBD is the inability to regulate what is being sold, as it hasn't been under the purview of the FDA (something that may change). Anyone can pop open a shop claiming to sell high quality CBD, but some products contain heavy metals or chemicals.
There are two important factors to consider when deciding which CBD products to purchase:
How the hemp is grown: Purer CBD comes from plants that were grown in clean conditions, which means no pesticides, chemical fertilizers or heavy metals, and ideally following organic and sustainable growing practices.
How the CBD is extracted: The brand you're considering should explain how the CBD (if it is an oil) was extracted. A C02 extraction yields uncontaminated and higher quality CBD, though it is an expensive method. Other methods, like the use of liquid solvents, can introduce carcinogenic material into the oil.
With all of this to consider, it can be overwhelming to decide what brands and products to try. We did some of the legwork for you (in fact, I have tried everything myself except the dog treats!). While all of these are available to purchase online, look to see if you have any local CBD retailers—this is a great opportunity to support local and learn more about where the CBD came from and how it was extracted!
Here are six of our favorite CBD products: