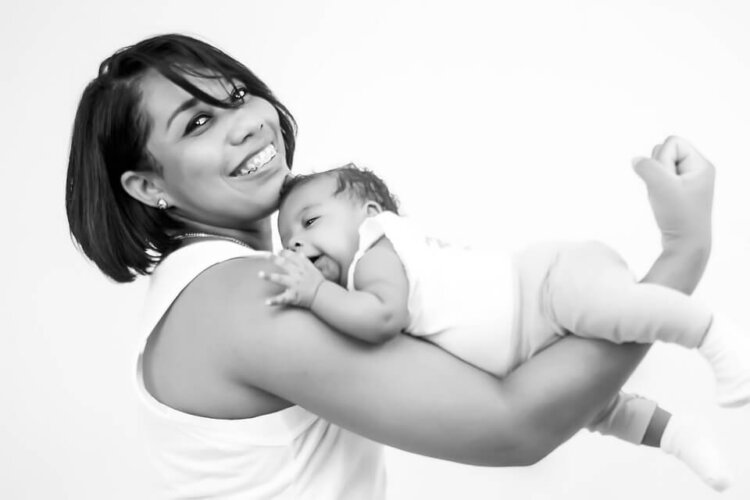 [Photo Credit: PicNoi]
About six months after I was diagnosed with postpartum depression I got pissed off, seriously angry, and enraged. I told my therapist that I was still in shock that this had happened to me. I couldn't understand — why me? That's when she told me something that still makes me angry today (four years later): "Honestly, with your history, it would have been a shock if you DIDN'T get sick".
Yeah, that record scratch you just heard in your head? I heard it too. What did that even mean?
That was the first time I ever saw a list of the risk factors for maternal mental illnesses (postpartum depression and its evil cousins, postpartum anxiety, OCD and psychosis). There are ten and I have most of them. And if I'd known, who knows what might have been different for me and my family?
Maternal mental illness is the number one pregnancy-related complication. Approximately 14-23% of pregnant people suffer from depression during and after pregnancy. And yet almost no one is screening pregnant or postpartum parents for these illnesses. If you are pregnant —or could become pregnant—  these are the things you need to know in order to mitigate your risk. If you're a survivor, this list may help answer some questions for you.
You have a history of depression or are currently suffering from any mental illness. Well, that seems like an obvious one. But having a previous depressive episode doesn't necessarily prepare you for a maternal mental illness. And most doctors aren't telling parents that past history is a predictor.
You are a survivor of childhood abuse or trauma. This is so unfair. You've survived enough, and are now starting or expanding your own family. You should not have to deal with a mental illness. But it is important to know that pregnancy and childbirth can be major triggers.
You have a history of pregnancy loss or infertility.  Again — unfair! You've spent so many years and so much money trying all the treatments and dealing with all those needles and now your dream is finally coming true. That's exactly what can bring things crashing down. There can be so much guilt involved in not loving every second (aka being human) and the hormone crash can be even harder for people who have been on infertility meds.
 You have a stressful pregnancy. You lost your job, you moved, your grandmother died. Any major life stressor can be an indicator. Pregnancy is a physical, mental, and emotional stressor. When life adds another one, the camel's back may break.
You don't have a network of support. Speaking of stress, how's your relationship with your family? Your in-laws? Do you live far away from family and friends? Are you a single parent? Having a strong network of support is crucial to the mental health of new parents.
This pregnancy wasn't planned and/or isn't wanted. Surprise pregnancies can be wonderful, but they can also be major life stressors. Whether you are overjoyed or simply overwhelmed,
You have a traumatic pregnancy or childbirth. Hyperemesis Gravidarum. Preeclampsia. Emergency C-Section. Fun! Any hospitalization during your pregnancy, or emergency during your childbirth, raises your risk of experiencing maternal mental illness.
 Your baby needs to spend time in the NICU. Maybe you had a preemie, or your baby was born with a medical issue and needed some extra care. The days and nights of worry, the trauma of facing the mortality of your child, can be a major trigger. Approximately 45% of NICU parents report depression or anxiety symptoms.
You have a high needs baby. Maybe your baby rejects breastfeeding. Or has colic. Maybe there is a long- term medical issue. Or maybe your baby just cannot settle without you and cannot stand to be put down. There are so many definitions of high needs. It can be even more difficult to focus on yourself, and to grow in confidence as a parent, when your child is struggling.
You're not white. 38% of women of color reported symptoms of postpartum depression, anxiety, or OCD in a 2016 study in contrast with 19% of white women.  Up to 60% of women of color reporting symptoms aren't getting treated either during or after pregnancy.
Ok, so you think you may be at risk. What can you DO about it?
Know the signs and symptoms. And not just you —  make sure that the people who will be around you the most when the baby arrives know what to look for and what to do about it.
Make a plan —  NOW. Check your insurance to see what mental health resources are covered. Interview a few therapists now while you're healthy to see who may be a good fit for you. The last thing you will want to do during a depressive episode or panic attack is call the Aetna 1-800 number.
Hire a doula. If you can possibly afford one, find one. There are many doulas who also offer payment plans and sliding scale work, as well. Doulas can lower your risk of needing emergency services, which can lower your risk of trauma. Postpartum doulas will work with you during the first few months of baby's life to 'mother the mother' and help your family make the transition.
Build your support network. Who will be physically near you after the baby is born? What help can your friends and family who are not near you provide? Set up a meal train, make a list of chores that will stay on your fridge for visitors.
Be honest about your needs. Be realistic about what is coming. You know yourself best. Are you going to want a lot of visitors in the hospital? Will you want peace and quiet when you get home? Be honest with your partner, your family, your friends about what your needs will be.
Talk to your friends who are moms and ask them what was most helpful when they had their first kid. Ask them how long it took them before they felt up to doing the things you know you'll need to do. Ask them what they wish they'd known.
Across the country and around the world parents are coming together to create support organizations around parental mental health issues. Postpartum Support International has chapters in all 50 states and 40 countries. It's wonderful. If you do get sick, I want you to know that there is help available, you are not alone. But I also want you to know that it is worth taking the time now to understand your risks and to lower them however you can. You are worth it.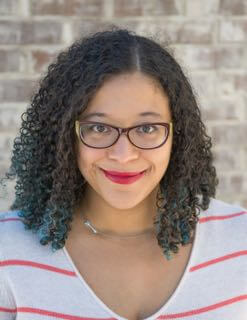 Graeme Seabrook is a survivor of postpartum depression and anxiety and lives with PTSD. Aside from being a Motherhood Life Coach, she is also a board member of Postpartum Support Charleston and a founding member of The Postpartum Collective. She has an International Coaching Certification through the CCA and has also trained with Postpartum Support International. Graeme is the creator and host of The SelfCare Squad on Facebook – a sanctuary and think tank for women, femmes, and gender non-conforming persons to discover what self-care truly means to them and how they can use it to thrive. This month, Graeme will host the inaugural SelfCare In Color Virtual Retreat, a week- long video and interview series on self-care for black women.