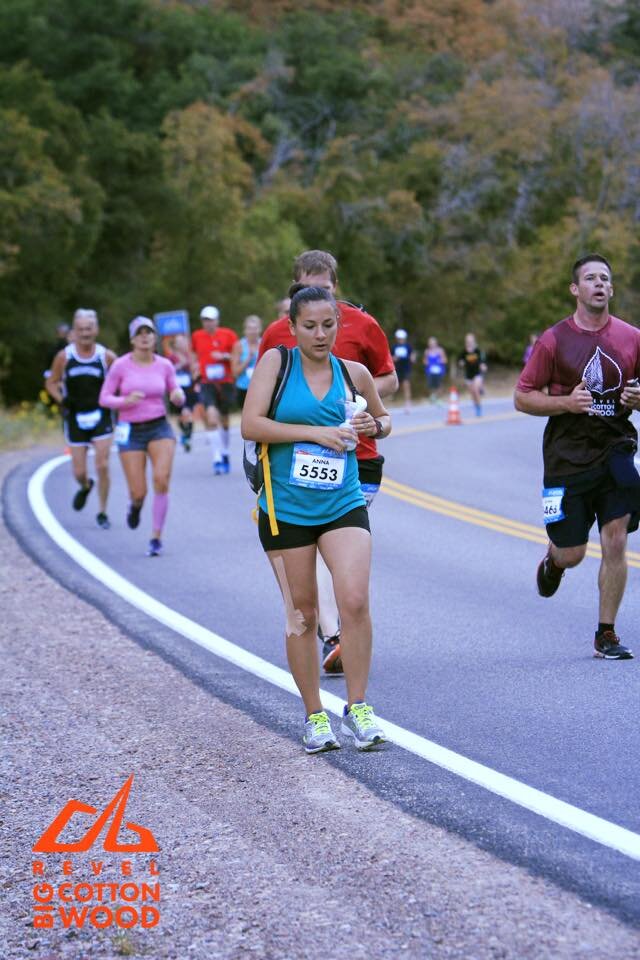 In January, Scottish mom Jasmin Paris completed a 268-mile race in 83 hours, 12 minutes and 23 seconds, breaking the course record by 12 hours. While that is a tremendous accomplishment in and of itself, during the brutal race, Paris also expressed breast milk four different times, as she is still nursing her daughter, Rowan.
While many might be gobsmacked by Paris' ability to smash records for a grueling race and pump milk, a lot of working mothers are simply raising their pumps in solidarity, including actress Rachel McAdams who was recently photographed pumping milk while wearing Versace and diamonds for the cover of New Magazine. Any woman who has ever had to go back to work while pumping breast milk for her baby understands how difficult it can be. Fluctuating hormones can cause impromptu hot flashes, you miss your baby, want to pump an ample supply so the pressure is on, and of course, inevitably spill precious milk.
In addition to all of that, many working mothers are also challenged by state laws that don't protect or promote their need to pump, employers who don't provide adequate pumping space, and some who deny a woman's right to pump all together (prompting this story about female correctional officers who were forced to smuggle their pumping parts into the prison so they can express milk).
These stories inspired us to ask our own friends and family to share their pumping experiences. We found many women—including our very own Mayim!—who learned to make do while pumping in the car, on public transit, the bathroom, and even the occasional supply closet. And, we also found women who pumped in some of the most interesting work-related places ever. Read on for their stories, and share your own in the comments below!
"I've pumped in bathrooms and my car, but pumping in my The Big Bang Theory dressing room holds special significance for me. I was a stay-at-home mom until I started working on TBBT and I had no idea how it would go pumping on set for my toddler, who seemed to enjoy breastfeeding more than anything else. I used a manual pump and pumped dutifully in a time when pumping at work was still not a "thing" people were entirely comfortable with. A bottle of "liquid gold" was always on my dressing room table, and I know it made some men and women uncomfortable because it was so novel. I am so grateful I pushed past it and was able to pump almost two years at my job. And yes I hung a sign on my door that said 'Mom at work' with a cartoon image of a mom pumping!" —Mayim Bialik
"School nurse office, behind a curtain. High school students were on the other side of the curtain. It was not good. Happy ending: my supervisor gave me keys to her office so I could pump there while she taught a class elsewhere." —Elena S., High School Teacher, CT
"I pumped side stage at an Umphrey's McGee concert while my husband Robbie worked, and I worked on my phone. The audience couldn't see me but the band and crew could. It was actually pretty awesome." —Melissa W., Creative Director, Chicago
"The men's bathroom when I was in the coast guard. There was no women's bathroom in the building. They suggested that I pump there or walk to the next building to pump in the female bathroom. I was told to lock the door while I was in there so nobody came in. There were always jokes and taunting. I was the only female in my unit. Eventually my commanding officer noticed how unfair this was and gave me his office any time I needed to pump. I made it to 10 months exclusively breastfeeding." —Carolyn L., School Nurse, CT
"In the basement of a wedding facility I bartended at, and in a few bridal-suites of a weddings I attended. Behind another bar I worked at, there was no one to cover for me so I had to make a drink, pump, run Keno, pump etc…" —Trish M., Bartender, MA
"On the floor of the women's room in the United Nations, during a session on women's rights. I was pumping for my two-month-old during the UN general assembly when I was covering it for the Jerusalem Post. At the time (2011), there was no pumping area. I was on the floor of the bathroom—no chair—and couldn't help but find it ironic that I was on the floor of a grungy bathroom as lofty pronouncements on women's rights were being made." —Jordana H.G., Writer, NJ
"I had to pump in a taxi cab on the way to a speaking engagement. He was very kind about it, but it was so awkward. I also had to pump in a dressing room while I was filming the Macy's commercial and a ton of people kept opening the door and asking me questions the entire time. At one point I had to tell a guy that I needed a moment because I was pumping and he had no idea what pumping was." —Patricia V., Writer and Speaker, NY
"I worked for an HR consulting firm. They had a dedicated lactation room with a hospital grade pump. They also purchased attachments for nursing moms when they came back to work. Great, right? However, several ladies saw no problem with the nursing room being the room that employees who weren't feeling well could go to and have a rest. 103 fever? Go lay in the chair that mom's use for pumping? Feel like you might barf? Don't worry: there's a sink AND a trash can in there. Yuck!" —Lindsey S., Receptionist, MN
"Harpo Studios, Chicago. Except I couldn't bring my pump in because security, so I had to express my boob over Oprah's toilet." —Melissa A. W., Fund Development Director, TX