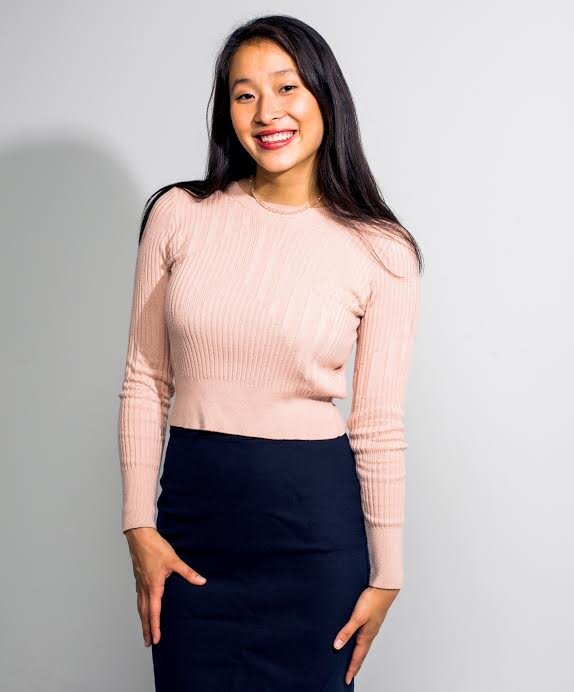 Nadya Okamoto vividly recalls getting her first period. She even remembers the date: Dec. 26, 2010. She was on her way with her sisters to visit their father in New York City. As they were departing, she needed to pee. When she got to the bathroom, she discovered she was bleeding. As she writes in her newly released book, Period Power: A Manifesto for the Menstrual Movement:
Brownish blood covered my inner thighs and underwear.

Blood. From inside of me.

I was BLEEDING OUT. I started to panic.
While she thought she was literally dying, she recalls how her loving mother broke into what Okamoto described as a "know-it-all sort of smile." As the 19-year-old writes, "Jumping up and down, my mom started a celebratory chant: 'You're a woman! You're a woman!'"
While her mother was elated, clearly Okamoto had not been taught about the mechanics of menstruation. This experience made her realize the importance of education about menstruation. This issue became more pressing for her when her family experienced temporary housing instability and Okamoto faced difficulties managing her period without a stable place to live, as well as finding the money to pay for period supplies.
When Okamoto was 16, she transformed her experience of period poverty into founding PERIOD, which is now the largest youth-run NGO in women's health. Okamoto defines "period poverty" as "when people are forced to find alternative ways to manage their periods because they cannot afford conventional supplies like pads or tampons."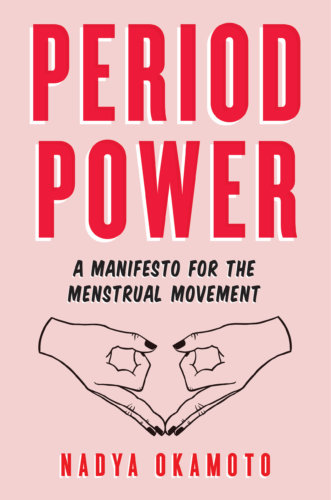 In talking with homeless women in Portland, she learned that the social services designed to help these women never addressed their experiences of managing without adequate period products or sanitation. As no free products were available, they had to rely on items such as rags, cotton balls, and even corrugated cardboard.
To address the lack of affordable and accessible menstrual products, Okamoto established Camions for Care, a mobile service that distributed menstrual hygiene products to people who might need them. She chose this name because "camion" is another name for truck. Also, she knew that using the word "period" in marketing could get even more doors closed in her face.
After she established the organization, Okamoto changed the name to PERIOD. "We chose PERIOD because we want to break the taboo around periods and get people to talk about them," she explains. "It needed to start with us. PERIOD, just say it, PERIOD PERIOD PERIOD."
This fall, Okamoto, took a sabbatical from her studies at Harvard University to focus on bringing the message of PERIOD to the masses." In addition to penning Period Power, Okamoto teamed up with THINX period-proof underwear, for a national menstrual equality campaign. This venture titled "United For Access. Period" which launched on September 25, 2018 aims to encourage local school officials, school boards, and elected officials to provide free menstrual hygiene products to students. Also, they hope to mobilize young people to catalyze this change in their local communities.
PERIOD seeks to place free menstrual products in correctional facilities, public schools, and homeless shelters because these are places where people may not be able to afford or access period products. Also, these people represent at risk communities, and may not have the confidence or power to speak up and make their needs known. To date, PERIOD has addressed over 360,000 periods through over 220 campus chapters around the world and the global distribution of period products.
In addition to distributing free menstrual products, PERIOD also seeks to change public policy. For instance, menstrual products are deemed luxury items and subject to sales taxes, whereas Viagra is exempt.
Also, PERIOD addresses the environmental issues raised by using disposable tampons and pads. Their Cup & Cloth program encourages education around reusable options for menstrual hygiene, like cups and cloth pads. In this educational program, workshops include discussions about the consequences of using disposable products on the environment, and the option to use more earth-friendly solutions.
While commercialized promotions of menstrual products focus on advocating for the use of "feminine hygiene products," Okamoto chose an approach that focuses on reducing the stigma of menstruation. She observes, "Women are not the only people who menstruate. Looking at menstruation exclusively from the perspective of cisgender women does not include the experiences of trans men and those who may identify as nonbinary."
In her advocacy work, Okamoto encourages others to speak and help shatter the stigma still associated with discussing periods. "Start conversations, talk about the need to get rid of the stigma, talk about needing to mobilize to eradicate period poverty, and then take action." Those interested in joining this campaign to end the shame and stigma of periods can join one of PERIOD's chapters or use the guidelines on their website to establish a new chapter.