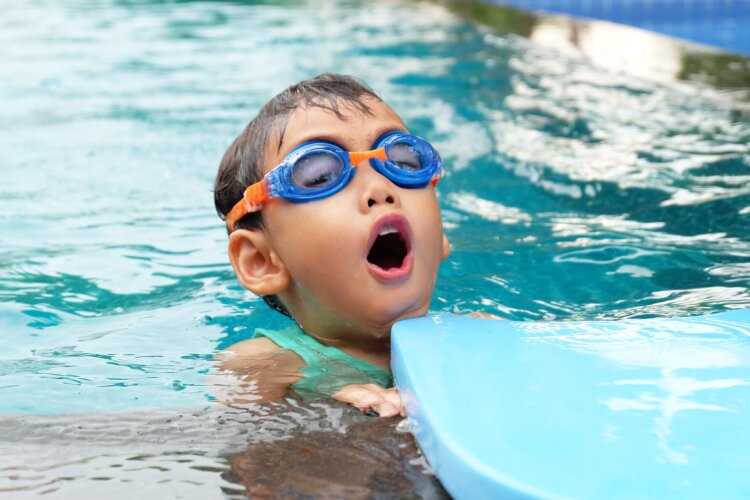 For nearly two weeks, I was glued to the news of the Tham Luang cave rescue in Thailand, where 12 boys and their soccer coach were stranded in a flooded cave. The international community banded together to pull off a death-defying rescue. It was inspiring, but I couldn't help but wonder: Why had the boys never learned to swim?
A July 8 New York Times article explained that "in Southeast Asia, not knowing how to swim is normal." Only about one third of Thai children learn to swim. Experts say that many mothers in the region believe that teaching their children to swim will increase the risk of them drowning. That erroneous assumption has made drowning the leading cause of death among children under 15 in Thailand, according to a 2014 Health Ministry report.
The statistics in the U.S. aren't much better, and in some cases, they're worse. According to a 2010 University of Memphis and University of Nevada-Las Vegas study, presented to USA Swimming, the national governing body for swim sports, "70 percent of African-American children, nearly 60 percent of Hispanic/Latino children, and 42 percent of Caucasian children had little to no swimming ability." In 2017, USA Swimming Foundation conducted a follow-up study that found a "5-10 percent increase in swimming ability among U.S. children." They attributed this uptick to an increased participation in swimming lessons and awareness of swim safety.
According to the World Health Organization (WHO), drowning is the third leading cause of all unintentional deaths worldwide, with children at the top of the high-risk list. They say that in the U.S., "drowning is the second leading cause of unintentional death in children aged 1–14 years."
In addition to age and poverty as risk factors, the WHO attributes a lack of supervision of infants and children around water as a significant contributor to death by drowning.
That's one reason among many why I've insisted that my children learn to swim—it's literally a skill that could save their lives. My kids don't have to love swimming. They don't have to try out for the swim team or dream of Olympic glory. They just have to know how to do it. Bonus points for enjoying it—and it is fun, especially when you have a great teacher.
Now, at 4 and 6, they've just finished a year of weekly lessons with Wendy Dropkin, a 30-year veteran Red Cross certified instructor at our local pool. She also teaches Red Cross instructor courses for swimming and lifeguarding, and CPR/AED/1st Aid across northern New England.
Ms. Dropkin's Pool Rules
Parents and caregivers should be within arm's length of swimmers and non-swimmers.
Children should always ask for permission to go in and out of the water.
When it's an option, encourage your children to swim near lifeguards.
Parents should take Red Cross safety classes, and consider making the babysitting classes required for caregivers.
The Red Cross Centennial Campaign, a national campaign to reduce drowning rates, offers courses in 50 cities across the country with higher than average numbers of fatal drownings, and connects those outside those cities with resources on swimming safety and supervision.
Can't get to an in-person course? The Red Cross also offers free online resources and courses on safe swimming at beaches, pools and other water sources.
When should your child take swimming lessons? The Red Cross offers courses for infants as young as six months old, where babies bond with their parents, develop confidence, and begin to float, with some learning to float on their backs as young as a year old. Some children aren't ready until they're 4 or 5. For some, it's older.
Ms. Dropkin says that parents should encourage their children to learn to swim as they're ready, because if parents push too hard, their kids turn away from it. It took a whole year for my kids to go underwater. Now, they beg me daily to take them swimming.
That doesn't mean I'm resting on my "OK-the-kids-can-swim" laurels. As Dropkin says, parents should never assume that their kids who can swim do not need supervision.  "Always supervise!" she says.
Find a Red Cross Learn-to-Swim certified swim instructor in your area.