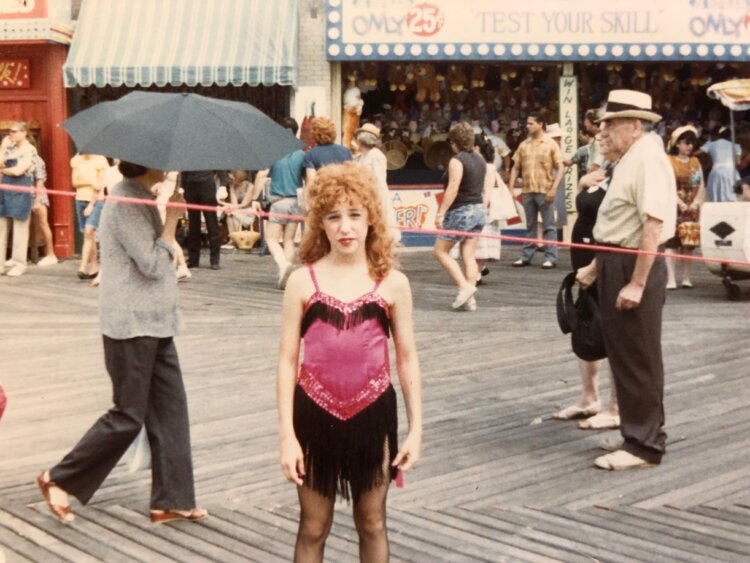 When I was 12 years old, after four months of almost weekly auditions, I was cast in Beaches to play Bette Midler's character as a child. I remember thinking I would never get the part since I was not a redhead; my mom swore that I was going to get it. She was right. With a wig and brown contact lenses (Bette's eyes are brown; mine are blue/green), I was transformed into a pint-size version of Bette Midler as Cecilia Carol "C.C." Bloom.
That was 30 years ago, and Beaches remains many people's favorite movie of all time, especially people who like a good cry and movies about friendship. I have so many fond memories of working on Beaches. The film was released on Dec. 21, 1988, and I thought today—on its 30th anniversary—was the right time to share photos and thoughts from the memorable set.
This is me at one of the first "trial runs" of the wig. The director, Garry Marshall, and Bette had to approve everything about me for the movie. Bette didn't like how elaborate the initial choreography was of my singing/dancing number; she herself re-did it and taught me the moves you see in the final movie.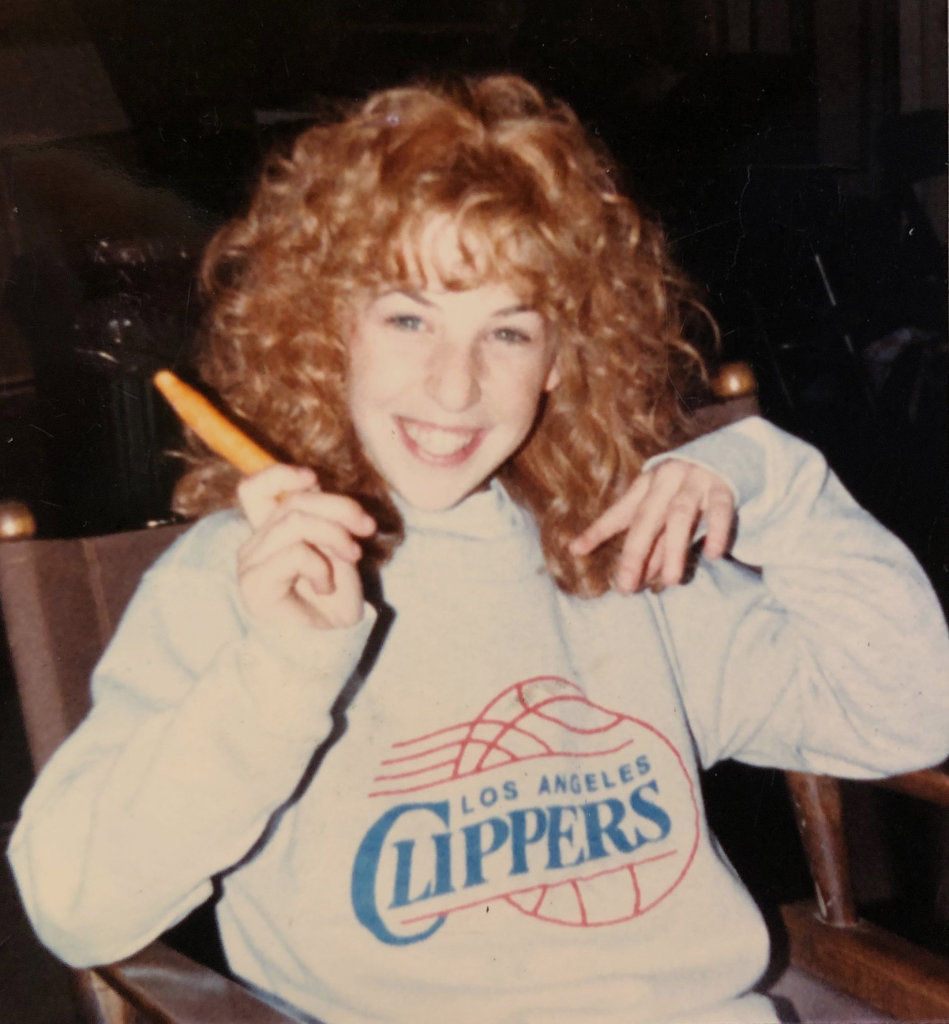 Here is a behind-the-scenes picture of me and Marcie Leeds (who played the child version of Barbara Hershey's character, Hillary Whitney). We had a lot of fun rehearsing here in Los Angeles. The film was made both here and in Coney Island to look like Atlantic City. (Fun fact: Bette Midler was actually born in Hawaii, not New York or New Jersey.)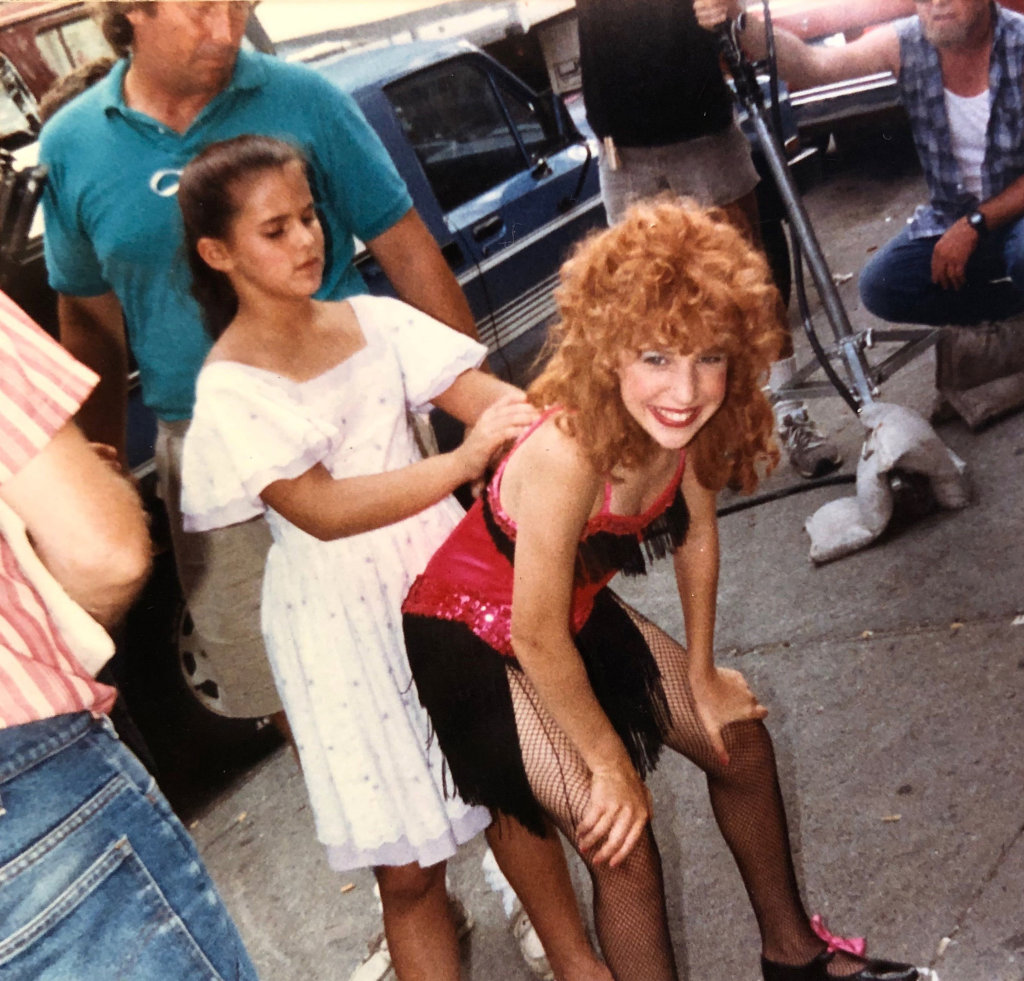 These were long and hot days filming in a very hot and heavy wig. My mom would get me a Nathan's hamburger for lunch (I was not vegan at the time!), and I would usually nap in my tiny trailer during lunch. This made Renata, the wig master, a tad upset. But early mornings on set sitting in the wig chair for a solid hour and make up for another hour or so coupled with long days in the heat were hard for a 12-year-old—I needed to nap!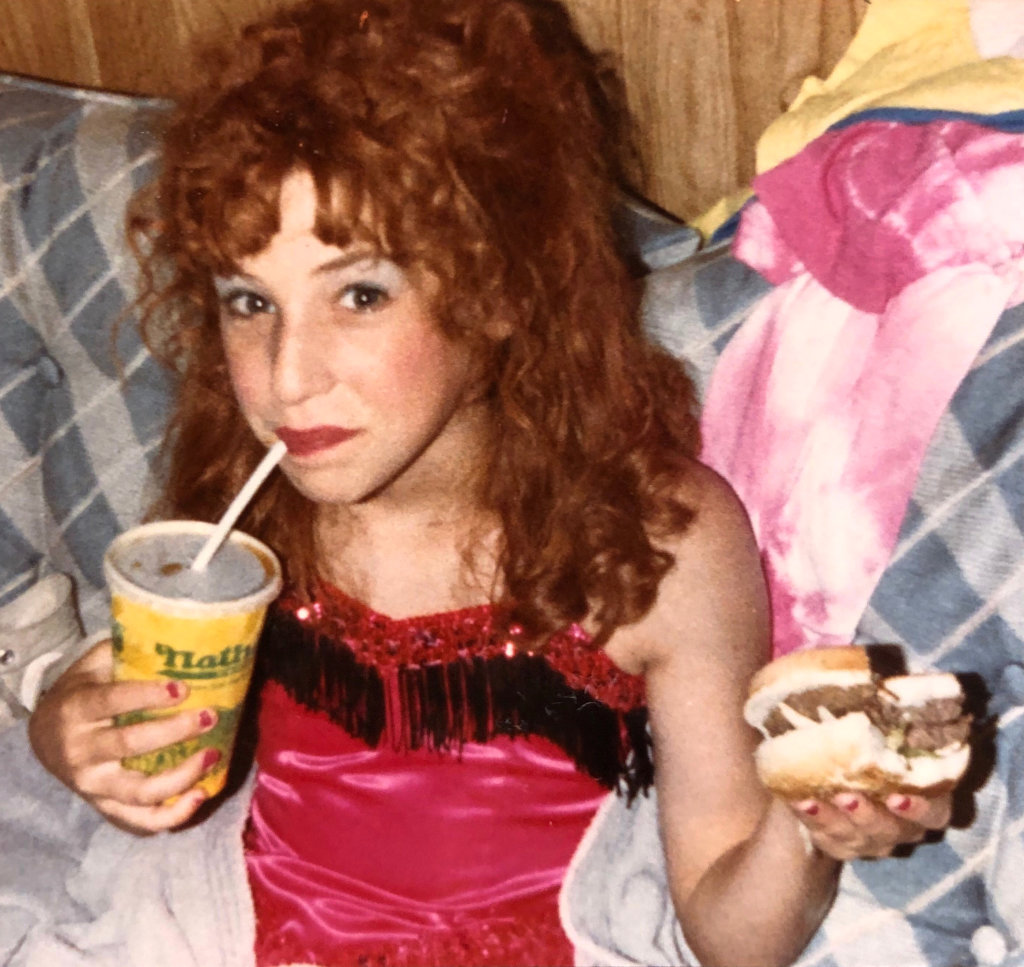 There is a scene where Hillary and C.C. write letters to each other after meeting under the boardwalk and spending the day together, which would propel them to a lifetime of friendship. We filmed these scenes on a set in L.A.; I loved this kimono and I loved the toned down makeup I got to wear here as opposed to the garish makeup I wore when C.C. was on the boardwalk. This look convinced me I looked good as a redhead; in college, I dyed it a darker shade of this red.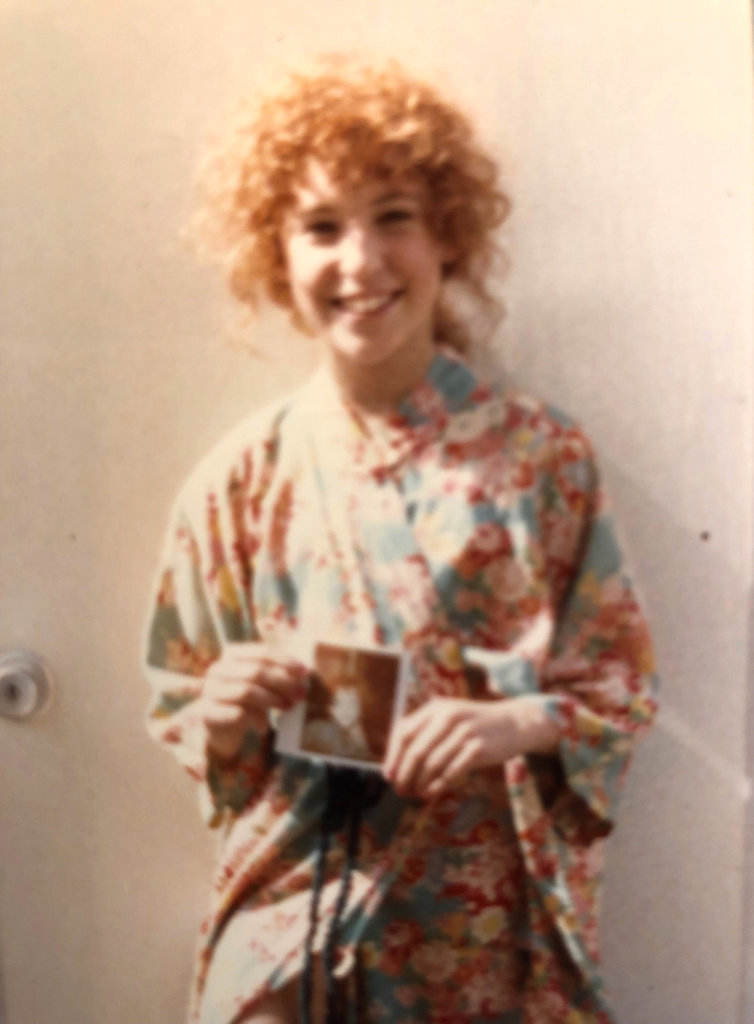 Marcie and I have stayed in touch. A couple years ago, we re-created our opening scene in a YouTube video shot by my friend Chad Jamian. (You can watch it here!) She is a successful surgeon with an amazing journey, including treating Arizona Representative Gabby Giffords when she was shot in an assassination attempt. Read about Marcie's journey in this interview I did with her a few years ago.
I know Beaches is so special to so many people. It is for me, too, but in a different way. It was this movie that changed my life and catapulted me into working on sitcoms, which determined the course of my career and life. Beaches is hard for me to watch because I'm awkward and my voice is annoying to me and that's just the truth. But I am so honored to have been a part of this movie which has touched so many lives and hearts.
And, yes, "The Wind Beneath My Wings" makes me cry every darn time.