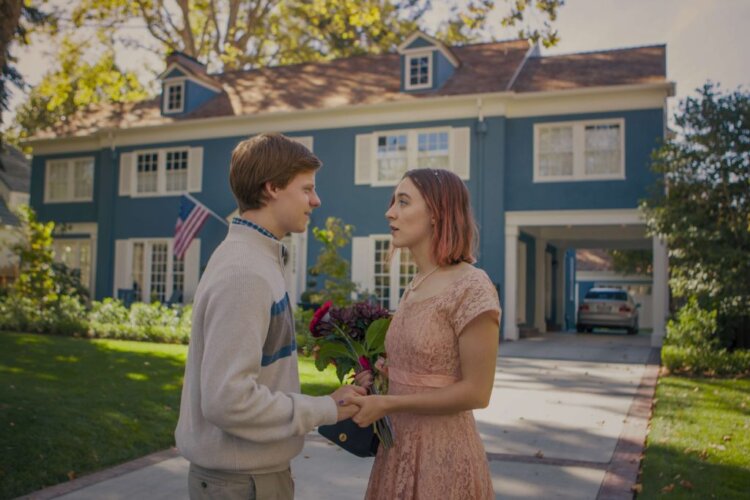 We are so excited that Lady Bird received five Oscar nominations this morning, including Best Picture, Best Director, for Greta Gerwig, Best Actress, for Saoirse Ronan, Best Original Screenplay for Greta Gerwig's beautiful script and Best Supporting Actress, for Laurie Metcalf. We're all big fans. Here's a Slack conversation Mayim and Christina had the morning after Mayim saw the movie.
Mayim: Did you see Lady Bird?
Christina: Yes, I really loved it.
Mayim Oh my gosh. It was our movie, wasn't it? For people like us.
Christina: Lady Bird was such a Sassy reader.
Mayim: 1000000%. I want to meet Saoirse Ronan. [Mayim later met Saoirse at the portable toilet at the Critics' Choice Awards and they shared a hug and Mayim cried.] Also, I want to be Greta Gerwig.
Christina: It was really awesome. I love that actress. And also, Greta Gerwig did an amazing job. The whole thing was so real.
Mayim: It's interesting, ManFriend Rob thought the mother character was mostly loving, but I saw her as mostly toxic. She was so critical and everything Lady Bird did just was never right. The scene at the sink was so painful; I have been that girl trying to scream to be heard and seen and it brought back a lot of rage and pain from my teen years for me.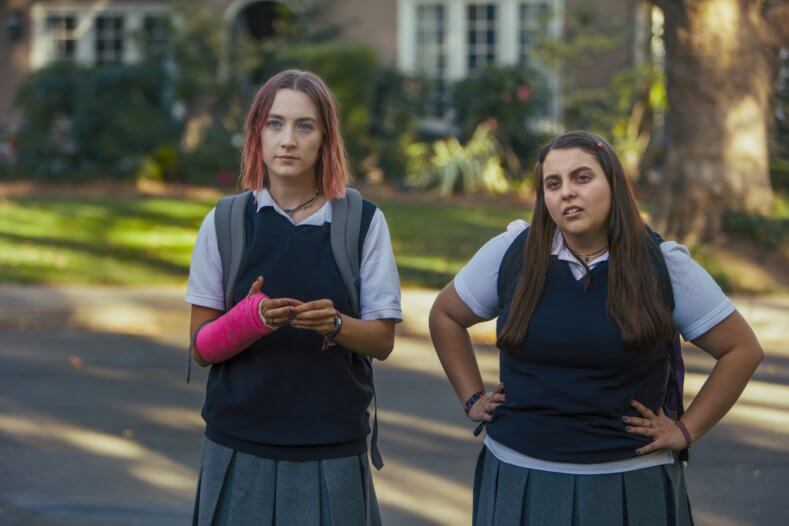 Christina: I thought the mother was just human. I saw it as the mom not wanting to lose her girl. Then she lets her go even though it's hard for her. Now that I have teenagers, I can understand the mom perspective as well as the teen. It's interesting how our personal experiences color the way we view movies and art in general.
Mayim: Yes, completely. I don't have girls so it wasn't as apparent to me as a mother, but it definitely took me back to some of my fights with my mom. And that was Jonah Hill's sister as the best friend. She was adorable!
Christina: Yes, I loved her.
Mayim: Yeah. My friend Elsa and I saw it together and she is NOT like me in many ways but we are incredibly close; she hated the character of Lady Bird and wanted to punch her! And I said, "Well, it's good we met later in life, because that was me!" Lol.