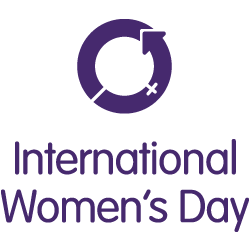 International Women's Day honors the social, economic, cultural and political accomplishments of women. We at GrokNation took this opportunity to think about a few women who inspire us and why:
Mayim responds: I admire the new brand of bold female comedians who aren't afraid to tackle sexism, double standards for women, and hypocrisy surrounding the way we gaze at women. Doing it with comedy is a very salient way to communicate these messages. In this list are women like Amy Schumer, Tina Fey, and Amy Poehler.
I also have tremendous gratitude for the brave women of the world who are standing up against global injustice against women. The women who rally against: the rapes and lack of accountability for men who commit these crimes  in India; the systematic mutilation of women throughout Africa; the lack of access to education throughout the world for girls… these are but a few examples. These are the women putting their lives on the line for the progress of women everywhere.
Esther K. responds: There are many women who have made amazing contributions to this world, in so many fields – for me, comedy is as fertile a field as any for social commentary and advancing change. So in addition to seconding Mayim's three funny ladies (Schumer, Fey & Poehler, which sounds like a comedy law firm I'd visit anytime), I add Rachel Bloom, the insanely talented, more-than-triple threat (writing, singing, dancing, composing, producing and who knows what else) who heads up Crazy Ex-Girlfriend, which won my heart for being a musical comedy with great songs, but also great messages of inclusion, understanding, and awareness for various issues (mental health awareness, sexual identity, feminism, gender roles etc). Rachel (I call her Rachel, hoping we'll be friends someday) also is unapologetically Jewish, even integrating obscure Jewish references into her work, and peppering her interviews with Hebrew, Yiddish and other Jewy things. (You can see the recording of her live Facebook chat from yesterday here.)
Some women whose achievements I have admired include: Golda Meir, the first, and to-date only, woman to be Prime Minister of Israel; Hedy Lamarr, who was basically living a double life as glamorous actress and inventor/scientist (view the Google Doodle in her honor here); Meryl Streep, for her acting and activism and devotion to creating space for women writers over 40; Anne Lamott, writer and possible earth angel who tackles grief, identity, and all the other things that make life challenging; Lena Dunham, who's unapologetically herself and now refuses to be photoshopped; and – to go a little more controversial – Monica Lewinsky, for taking the scorn and derision she suffered and not just surviving it but turning it into a platform to elevate awareness and prevention of bullying and public shaming. (View her TED talk here.) I could go on. But Melissa's waiting…
Melissa responds: It's so hard to choose but Ellen Degeneres stands out in my  mind and inspires me for many reasons. She is a role model and a hero to so many people worldwide; straight and gay people alike. She could be admired for her sheer talent alone and for making people laugh and feel good on a daily basis; yet she goes above and beyond to give to charity, to stand up for the underdog, to constantly help people with her generosity, and to spread her motto "be kind to one another" to try and make the world a better place. She is one of a kind, and has a huge heart. She is true example of an individual who knows who she is, who stands up for what she believes in and does everything in her power to make a difference. We need more people like her in this world.
Which women inspire you? Why? If you could meet them, what would you ask?