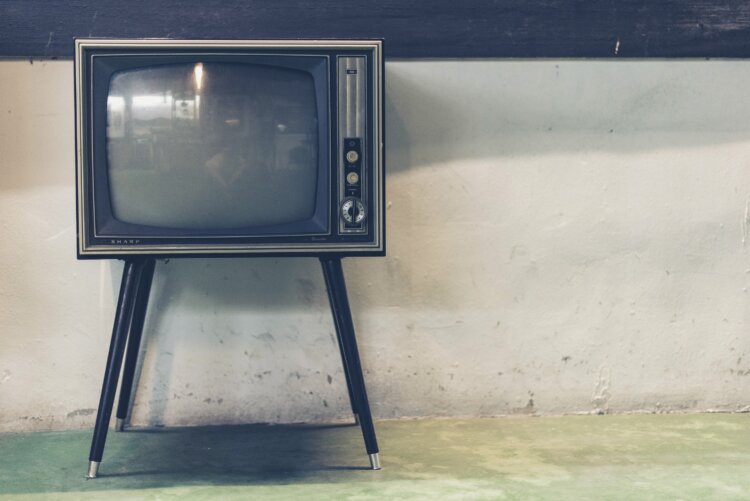 Is there a TV show you love but would be mortified if anyone found out that you actually spent time watching? Some call them guilty pleasure shows, but we like to call these "Shame Shows," and don't worry, you are NOT alone. Sometimes super cheesy dialogue, over-the-top "reality," and the characters you can't help but hate provide a much-needed escape from the real world.
The Grok Nation staff divulge their Shame Shows below. Read through to see if any of yours made the list, and please share your #ShameShow with us in the comments.  
Natalie Koch, Social Media Manager: Lookalikes
I don't really feel shame for the television I consume. I unabashedly enjoy garbage like Toddlers in Tiaras, Dance Moms, and Baby Ballroom (a new Netflix reality series following young professional ballroom dancers in England …the accents make it classy). But Lookalikes, a show I've dubbed "demi-reality TV," is giving me pause.
Lookalikes premiered in the UK in 2015 and claims to follow a celebrity lookalike agency through their ups and downs. It's not clear what is real and what isn't, hence the "demi" in reality. But not only that, the show just isn't good! Some of it made me laugh, but mostly it plods along until it eventually ends in an anti-climax. Some of the lookalikes aren't even close, while others mostly hit their mark. The drama is flat and awkward. Despite all this, I watched every episode Netflix could give me in one evening.
Should you watch it? Eh. If you're alone, and very bored, and maybe doing something else like a needlepoint project, go for it.
Caroline Hayes, Executive Assistant: Once Upon a Time
My #ShameShow is ABC's Once Upon a Time. The show's a mess. And I don't even love Disney. Liking the show is a mystery to me, which is probably why I keep going. I think maybe I like it because everyone looks like candy personified? We all have some masochistic tendencies right?? I plead masochism to this one.
Melissa Gruenfeld, Production Coordinator: Vanderpump Rules
I love Vanderpump Rules because it's just good trash. The Bravo reality show is like watching a train wreck, and the characters make me feel so good about myself! Like, I'm so thankful to be in my world, being me.
Avital Norman Nathman, Contributing Editor: Sing It On
You'll find this show (produced by John Legend!) about collegiate a cappella groups streaming on Netflix, and to be honest? I am *invested* in these kids' lives. Who will make the cut at auditions? Will they get choreo done in time? Will they make finals again this year? What about this new little love connection that is blossoming? Will it endanger group dynamics? WILL IT?!
My college days may be behind me, and my ability to really butcher a song ensures I won't make it in the world of a cappella, but that doesn't prevent me from living my fantasy life through these precocious students with perfect pitch.
The show is done docu-reality style, so viewers are treated to some great Real World confessional moments. But honestly? It's just another heavily produced "reality" show in a world that is already oversaturated with them. And, since the cast has essentially grown up on reality shows, they seem almost overly prepared and eager to fill certain prescribed roles. I realize all of this, but I don't care. These college kids and their enthusiasm and awesome singing makes me happy. It's aca-awesome.
Esther Kustanowitz, Founding Editor & Contributor: Charmed
My shame/not-shame show is Charmed. And in some ways watching the reruns is educational too—you get to see some of today's handsome/character actors in supporting, or sometimes very minor, roles: Kerr Smith, Eric Dane, Oded Fehr, Nick Lachey, Jason Lewis, Grace Zabriskie, Charlie Weber. And with the lens of knowing where all four sisters ended up—Shannen Doherty tackling and overcoming cancer to guest star in the new Heathers; Alyssa Milano and Rose McGowan leading the charge for #metoo; and Holly Marie Combs supporting and amplifying them on social media and appearing in Pretty Little Liars.
There are also neat surprises on the musical front as bands like The Cranberries, Goo Goo Dolls, Dishwalla and Pat Benatar among others have performed on the show. Reading the credits you could also discover that one of your favorite funny writers (Nell Scovell, who also wrote for Sabrina the Teenage Witch, Monk, and many other shows) also wrote a few episodes! Plus you get the camp factor, in which characters say things like "payback…[dramatic pause] is a witch."  Also, Leo the white lighter – kind of like an angel in the "Charmed-iverse" – can heal the sisters' wounds, AND their clothing! (He's like an angel/healer/seamstress.)
There's a reason this show was targeted for a reboot. And come to think of it, I'm not ashamed at all.
[interaction id="5aafe0efa9f0ff8bdaa4aea7″]