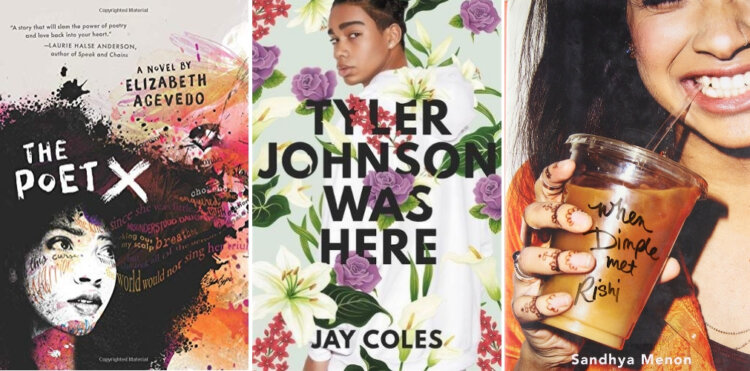 To say that To All The Boys I've Loved Before has been a success for Netflix is probably an understatement. Because Netflix doesn't release any sort of traditional numbers, "success" can't be quantified through traditional TV metrics. So, Netflix thrives on the idea of "engagement"; in essence, are people talking about this? And the answer is, yes.
The success can be attributed to many factors, including the fact that it's one of the few emotionally nuanced and optimistic YA films in recent years. More importantly though, it's a genuinely diverse film, based on Jenny Han's novel, with an Asian American in the lead role.
That kind of representation, where the lead character can be every bit Asian and American but not defined solely by those labels, where she can be the object of affection without the film resorting to race-related conflict, is promising. The whole point of representation, other than actually putting money and influence behind creators and artists of color, is to give people a chance to see themselves on screen, an act that's all the more important in YA films and shows that are largely consumed by a younger audience.
Luckily, the world of YA fiction is brimming with diverse books that could easily follow in the footsteps of Netflix's recent success. They're not hiding in the corners either; some of the best-selling, most-talked-about YA books of the past few years are written by authors of color and boast themes and plots specific to certain communities. While YA fiction might not always explore its complex themes with subtlety or nuance, the medium is undeniably telling stories that matter, exposing young readers to new ideas and perspectives.
In other words, if Netflix wants to champion more diversity on their streaming service, there are plenty of options out there. We sifted through some of the best YA books from the past few years and came up with a handful of suggestions for diverse stories that Netflix could adapt for films or series.
When Dimple Met Rishi by Sandhya Menon
Menon's novel is all charm. It tells the story of Indian-American teenagers Dimple Shah and Rishi Patel, whose parents attempt to arrange a relationship between them when they realize both kids will be attending the same summer camp for aspiring web developers. The novel is a sweet, funny, and challenging romance, as Dimple wants to break free of her parents' traditions (while still respecting them), whereas Rishi firmly believes in tradition and is eager to be arranged with a future wife.
This novel in particular would fit in perfectly at Netflix after the success of To All The Boys I've Loved Before. It's also a romance, includes a diverse set of characters struggling to define their identity as both American and Indian, and there's plenty of material about the awkwardness of growing up, when you're stuck between honoring your parents' rules and wishes and hoping to set out on your own and find out who you are.
Tyler Johnson Was Here by Jay Cole
This debut novel follows high school senior Marvin Johnson, whose life is turned upside down when, after a party, his brother Tyler is shot and killed by a police officer. The novel is packed with insights about police brutality, gun violence and the way social media can be a force of both good and evil when it comes to social justice. It's a moving portrait of a community that's reeling from, though not surprised by the violence it witnesses.
Considering how abysmally Netflix's 13 Reasons Why handled its school shooting story line in season 2, Cole's novel would offer up some sort of redemption when it comes to exploring gun violence and its particular relevance in the lives of teenagers and young black men. Cole's novel doesn't pull any punches, and an adaptation from Netflix would need to keep that anger intact to truly be effective.
Dread Nation by Justina Ireland
Ireland's book is a fascinating, propulsive alt-history, and it comes with a lot of gore. The hook is fantastic, as Dread Nation imagines a world where the Civil War was stopped when the dead at Gettysburg began to rise, forcing the Confederacy and Union to come together and fight off the hungry zombies (or "shamblers," as their called in the book). Of course, those two sides can't just come together, and this is no feel-good story. Instead, it's a complex look at racial identity, white benevolence, segregation and institutional racism.
At the center of it all is biracial teenager Jane McKeene, who's forced into combat school when the government institutes the "Native and Negro Reeducation Act," sending minorities to train to fight zombies in the name of protecting the rich white folks. Jane's story is complicated by her biracial identity, as she's able to pass for white when she needs to, exposing secrets and shady motivations as she moves from training school to a dangerous outpost called Summerland.
It's the type of book that Netflix could easily adapt into a multi-part series. Netflix certainly loves its genre content, and the mix of vibes, from The Walking Dead to Pretty Little Liars, seems like a natural fit for the service. Diverse, complicated and gory; what's not to love?
Moxie by Jennifer Mathieu
In Mathieu's Moxie, the girls of East Rockport High School are fed up with the privilege that surrounds the boys of their school. Dress codes that unfairly target girls, an all-male administration that protects the glorified football players, and a system that refuses to take accusations of sexual assault seriously are just a few of the injustices that define the small-town Texas school. So, Vivian Carter decides to step up, channeling her mother's involvement in the Riot Grrrl movement by creating a zine called Moxie that begins to draw attention to the rampant sexism at the school.
Moxie is populated by a diverse cast of characters; young girls from different racial backgrounds with various sexualities, all coming together in a show of solidarity, in an understanding that their differences make them a stronger, cohesive feminist unit. It's a story that seems primed for Netflix, who love nothing more than putting gorgeous teens on your screen while they engage in social justice; it's nowhere near as grim as 13 Reasons Why, but the setting, cast of characters, and the propensity to dig into social issues certainly allows for an easy comparison point.
The Poet X by Elizabeth Acevedo
The Poet X is a powerful, unique novel about a young Afro-Latina girl in Harlem who finds her voice through slam poetry. Written by a teacher and slam poet, the novel crackles with energy, as the main character, Xiomara Batista, must navigate the world as a young woman, which means she's a constant object of attention. She's catcalled and leered at, and the fact that she has a twin brother makes her a special attraction of sorts in her neighborhood.
On top of all that, she feels suffocated by her Dominican mother's devout religious beliefs. It's that combination of pressures that leads to Xiomara finding acceptance, and her identity, in a slam poetry club. Acevedo's novel is written in verse, following Xiomara's journey to self liberation, and that could be a unique storytelling device within a Netflix film. Acevedo has said that her book was born out of a necessity for representation, after her eighth grade students said that none of the books they read reflected their reality.
And really, that's what this list is all about; finding works that can reflect the lives of those often underrepresented. Everyone should be able to see themselves in art. It's through that reflection that we can better understand ourselves and others, and that seems more important than ever.
So Netflix, if you're listening…you've got some reading to do.