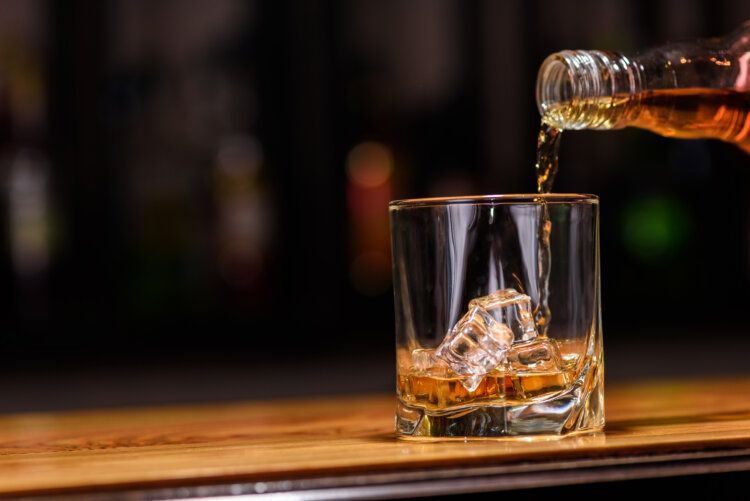 You don't have to know anything about whiskey to impress your dad this year. And you don't have to look to the Scots—because American whiskey is on the rise.
Established in 2016, the American Single Malt Whiskey Commission created standards for any whiskey made in the U.S. to be classified as "single malt." These whiskeys must be made from 100 percent malted barley and distilled at one distillery located in the United States. Traditionally, corn and rye have dominated the U.S. whiskey scene, so the addition of single malt whiskey distilled using 100 percent malted barley represents new terrain for distillers and consumers.
American distillers produce a distinctive taste, often using locally sourced ingredients, and considering the impact of altitude and climate. A number of distillers come from the craft-brew culture, and this informs how they approach the distilling process, essentially following the exact process for brewing a beer, except for adding hops and then distilling the alcohol out of the beer.
Gifting American Single Malt Whiskey
"Giving a special bottle of whiskey to a loved one invites a shared experience, it's not just handing over a gift," says Kathy Humphrey, marketing director for Copperworks Distilling Company. "A gift of whiskey invites sitting down together with it, sipping and enjoying it over great conversation—a memorable thing to do with a loved one."
For those looking to give a gift of this growing spirit for Father's Day, here's a few craft distillers producing American Single Malt Whiskey. Check with each distillery for a listing of states where they can ship their spirits.
Celebrating at Whiskey Festivals
For a fun-loving Father's Day gift, consider a ticket to a festival featuring craft spirits including American Single Malts. PROOF, held this year on July 7, at the Fremont Studios in Seattle, is an annual event sponsored by the Washington Distillers Guild. Attendees can interact with more than 40 Washington distillers and food from local restaurants. The Oregon Distillers Guild hosts a similar event annual event titled Toast that takes place in the spring.
Also, the Chicago Summer Whiskey Festival, held this year on June 23 will feature several River North locations hosting special summer whiskey tasting events. In addition, Whisky Fest, Whisky Live, and The Whiskey X sponsor events scattered across the United States.