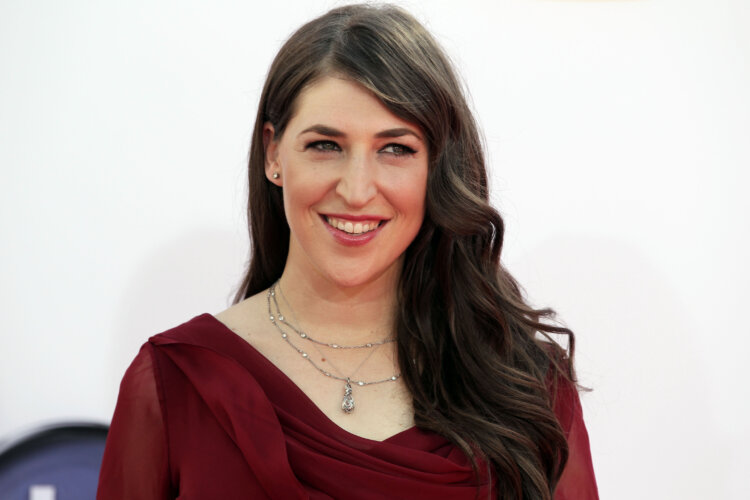 I wanted to wear a mezuzah to the Emmys. So my stylist Alison Kahn began a search for a jewelry designer to craft a mezuzah that is red carpet appropriate and, as Ali might put it, "fabulous," "awesome," and "a-MAY-zing," because stylists use those kinds of words a lot.
Ali works with a set of jewelry designers and manufacturers collectively known as North American Jewelers, Inc. She also works with the The Palladium Alliance since she likes that metal: Palladium is a luxurious precious metal that is hypoallergenic and lightweight. We had a conference call with all four of us: Ali, me, Heather Tucholski from The Palladium Alliance, and the CFO of North American Jewelers, Martin "Marty" Weinberger. That's right, folks. Marty's Jewish. Marty knows what a mezuzah is. Marty's got the skills to make Operation Motzi Mezuzah happen. Go, Marty, go!
The conference call was about 20 minutes long and very positive. It included me and Marty making several, "Oh, how the bubbies will kvell" jokes. Four days later, Marty and his team of designers sent about a dozen ink and paper sketches of possible mezuzah pendants.
Each of the sketches was beautiful, and each could have worked, but we chose the one which we felt to be the most unique, the most red carpet appealing, and the most stylistically consistent with the dress and its neckline. It's lovely.
There is some bling on the mezuzah, but I requested two things of Ali. One: that there not be too much bling since I like to keep an element of modesty to my red carpet–and other–appearances. (Ali rolled her eyes.) And two: I requested no real diamonds either on the mezuzah or the surrounding chains since I do not want to participate in the mining or currency of blood diamonds. (Ali rolled her eyes so far back in her head they stayed there for 26 seconds.) But, seriously: No blood diamonds on this neck, please!
Ultimately, on the red carpet (as you can see above), the necklace complimented the dress beautifully and as a close friend of mine suggested to do when I felt nervous, I touched the mezuzah and was reminded of, as my friend put it, "the power of our people."
The chain the mezuzah hung from is actually the Tiffany chain to the diamond Magen David (star of David) I typically wear. Ali liked that chain more than any other we tried, but we were unable to get the Magen David off of the chain. Instead, we shoved it to the back of the necklace and let the mezuzah hang down the front, which prompted Ali to joke, "I guess you got to wear your Jewish star on the red carpet anyway!"
The blessing when affixing a mezuzah to a doorpost is not recited when wearing a mezuzah but were I to craft a prayer for this occasion, I would express gratitude for sanctifying God's commandments and gratitude for being able to adorn myself with a mezuzah as a declaration of faith, devotion, and appreciation for everything it stands for.
A version of this post originally appeared on Mayim's blog on Kveller on September 7, 2012.