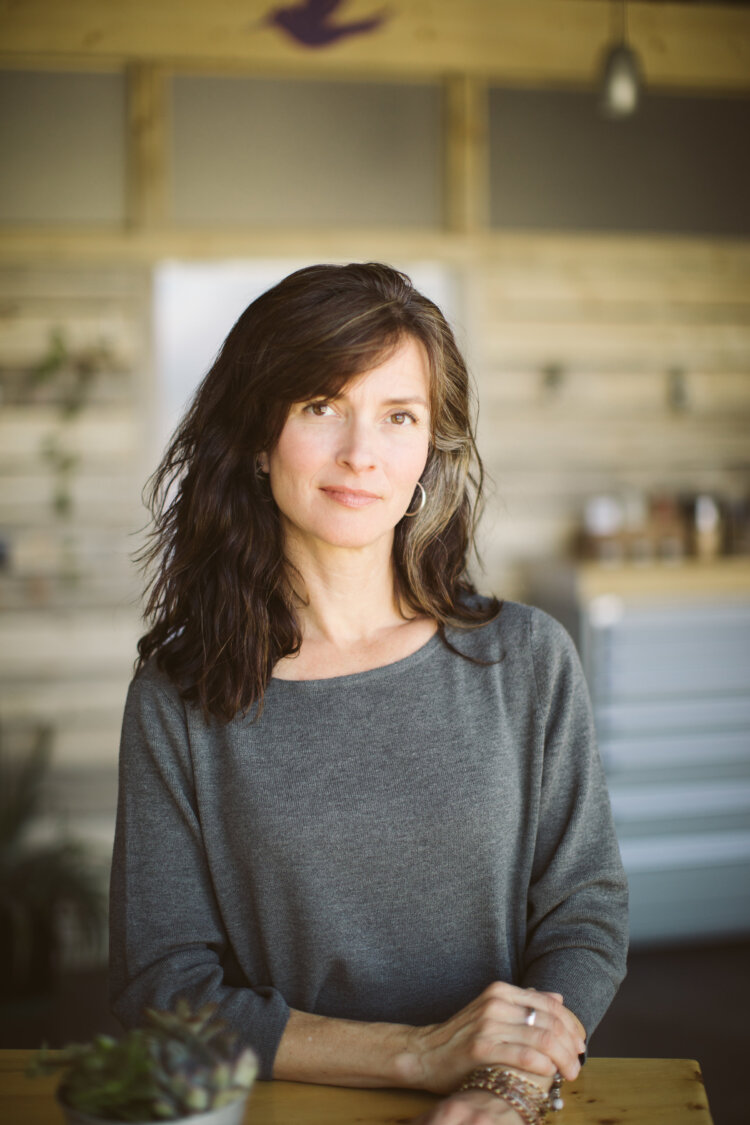 It wasn't easy for Sarah Villafranco, M.D. to leave her job as an emergency room doctor to start her natural skincare company, Osmia Organics.
Her mindset first shifted after she moved from Washington, D.C.—where she grew up, went to medical school, and completed her emergency medicine residency—to Colorado. Shortly after the move, her mother passed away. She had already been growing disillusioned with the realities of life in the ER, and the loss of her mother only deepened the need for some serious soul-searching.
"I loved the work," Sarah tells Grok Nation during a break from volunteering at an evacuee center during Colorado's raging wildfires (yeah, she does that, too). "But I wanted to feel that I was influencing the daily choices people made that could add up to greater health through the years."
So she took a soap-making class. And then she spent the next two years learning to make various lotions, creams and fragrances in a friend's spare room. In 2011, she realized it was time to choose: medicine, or this budding new venture, Osmia.
"After some therapy and a lot of long hikes, I finally wondered what my mom would advise me to do," Sarah says. "I could hear her advice as clearly as if she had been in the room: 'Honey, do what you love.' So I did."
At Osmia, Sarah uses plants to create soaps, cleansers, oils and other tinctures for the face and body, like the blemish-fighting Spot Treatment and the Black Clay Facial Soap, which helped her heal her own perioral dermatitis. One of the first products she ever created, the Adzuki Nourishing Mask, can be used as a cleansing powder or a revitalizing mask—a dual-use she discovered by leaving it on her face longer than usual one day. Perhaps best of all, it only has six ingredients.
RELATED: Hot summer beauty must-haves
"Our formulations are made with fewer ingredients in order to decrease the chances of confusing the skin," she explains. In addition to using simple, healthy ingredients, Osmia is also committed to being cruelty-free. "It's a non-negotiable standard for our brand," she says.
Sarah fell in love with lavender the first time she smelled it—but the pretty plant offers more than just an appealing scent. "Lavender is a potent anti-inflammatory, and has significant antibacterial activity," she explains. "It's excellent for blemishes, burns and sunburns, bug bites, and many other inflammatory conditions." Not only does Sarah incorporate lavender into many of her products, such as body mousse and facial serum, but she also harvests almost half of it in her own backyard.
While Sarah's days certainly look different now than when she was working 24- or 48-hour emergency room shifts, her medical background still informs her philosophy toward health in a major way. "When people come to me with questions, I never start with product recommendations," she says. "I always ask about diet, stress and exercise, and then we move on to products. Because no product is going to help if those things are not being addressed."
Osmia Organic products can be purchased on the website.