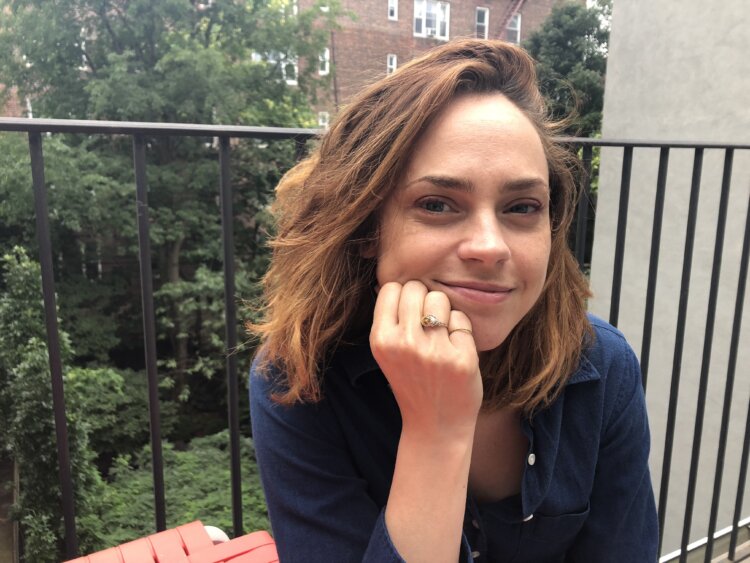 We all have a special item that we just love—there could be a number of reasons why we cherish it… because it's comfortable, because it holds memories or simply because it's beautiful. At Grok Nation, we want to focus on sustainable fashion in a special way, which is why we launched our My Favorite Hand-Me-Down feature. Read past posts from Mayim, Lisa Loeb and more here.
Actress Fiona Dourif is no stranger to horror. Although her first acting role was on HBO's Western series Deadwood in 2005 and she took a turn into the supernatural on the network's vampire drama True Blood in 2009, she dived fully into the genre when she portrayed Nica Pierce in 2013's Curse of Chucky, a role she reprised in the 2017 sequel, Cult of Chucky. So it's no surprise that she's turned up in The Purge, a USA series based on the hit movie franchise, which premieres Sep. 4.
Like the films, The Purge TV series is set in an altered America under totalitarian rule; the episodes play out over a 12-hour period when all crime—including murder—is legal. Fiona's character, Good Leader Tavis, is a "much-adored, charismatic cult leader." The show, and her character, have all the makings of a perfect horror flick series.
But if you're not a horror fan, you may also recognize Fiona from her turns on Dirk Gently's Holistic Detective Agency and The Blacklist. She's fully committed to whatever role she takes on; being devoted to your craft is something she learned from her mother.
Here, the actress explains how a rare orange diamond ring meant so much to her mother—and, as her favorite hand-me-down, continues to be a connection to her mother and an inspiration for her work.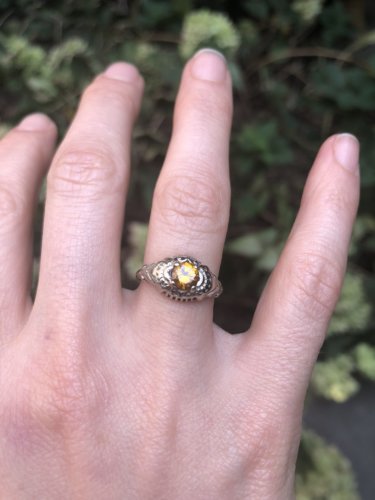 "My mother was a psychic. She made her living teaching 'remote viewing' and occasionally appeared on TV to tell a host where she thought a missing child was. Sometimes she was right and sometimes she wasn't. When she was wrong, she spent the following week in long hours of practice at our kitchen table, her slim body bent over paper, the smell of incense and ginseng telling me she was home working. To me everything about her was magical, especially her small, vintage diamond ring.
"A boyfriend gave it to her in the early '90s, and though fashion was large at the time, this ring is small and elegant. She told me it was her favorite because an orange diamond is rare and it's good to be different, but I think she cherished it because Ed gave it to her and Ed introduced her to remote viewing. It never left her finger long after he left us and she continued teaching.
"She gave it to me a few weeks before she died three years ago. I wear it on my right ring finger like she did. I only take it off for work. Sometimes, when I put it back on, it can remind me how much I love acting, and that no matter how the day went, I can always sit myself down at the kitchen table and try harder for next time."
See Fiona in the premiere of The Purge on USA Network on Sep. 4.