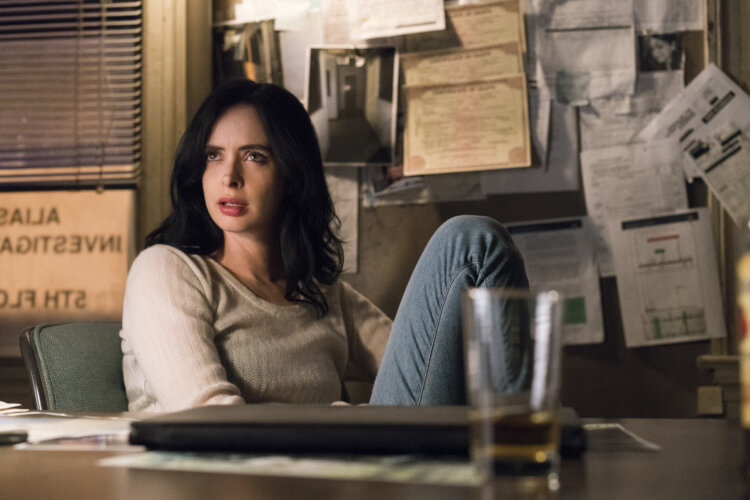 Our favorite Marvel P.I. Jessica Jones just released her second season on Netflix, and while a lot has changed in poor Jessica's messed up world, her style most certainly has not. The ass-kicking, super-powered, whiskey-laden woman has what some might call a capsule wardrobe: a few basic, staple pieces that can be interchanged and won't go out of fashion.
[May contain mild spoilers for Jessica Jones season 2.]
We doubt Jessica sees it that way since she's too concerned with saving the world to worry about what she's wearing – as she should be! Plus, we all know she's not making that much dough as a P.I., and she likely spends most of it on booze (Tin Cup is a great budget whiskey choice, by the way) rather than a pair of jeans without holes.
So how can you emulate Jessica Jones' low-effort yet super cool wardrobe? Here are a few pieces that you can add to your daily rotation, and you won't need to bust open an ATM to afford them.