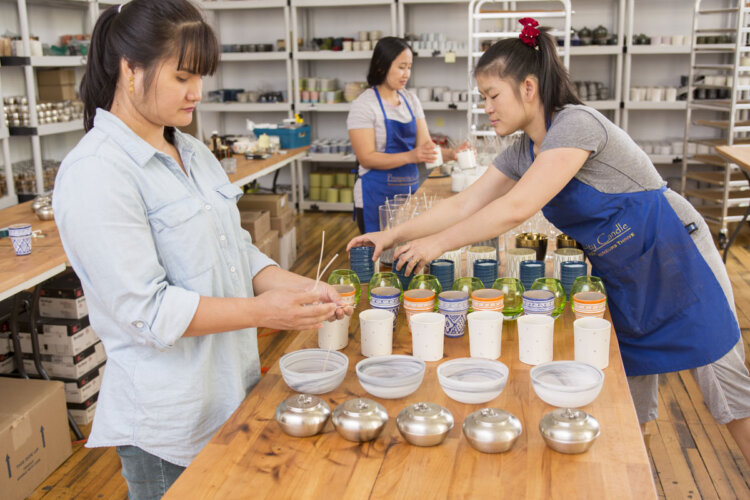 Women's Day was first celebrated in New York on February 28, 1909, but as the women's movement picked up steam, March 8 was set as a celebration date. And in 1975 it was recognized as a global holiday by the United Nations. While the UN has dubbed this year's theme "Time is Now: Rural and urban activists transforming women's lives," the International Women's Day organization is promoting "Press for Progress."
This year's campaign calls for us to press forward and do what we can to close the gender parity ratio. With that in mind, we've rounded up a few great products that support other women.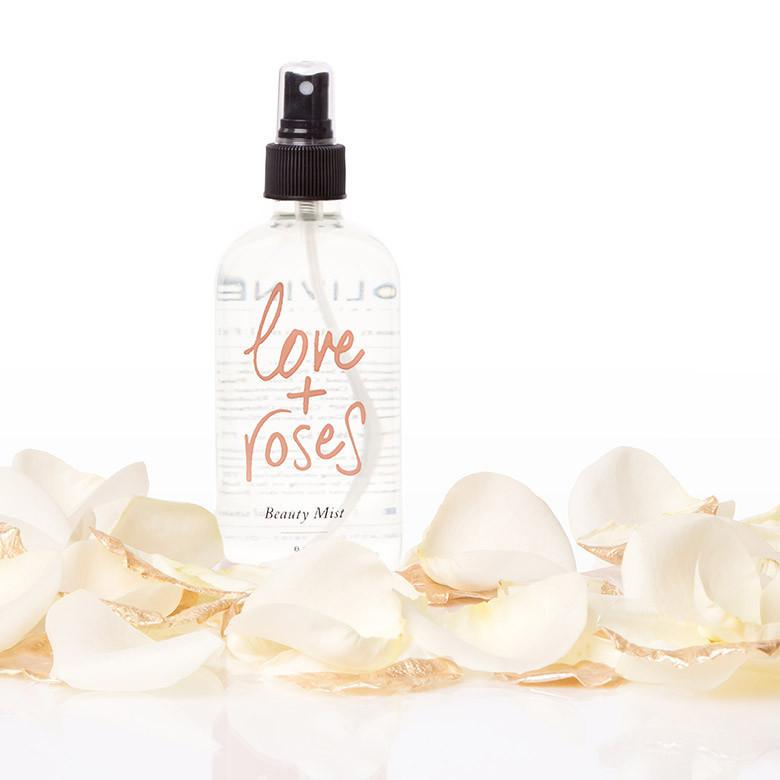 Olivine Atelier
Founded by Julie Merriman Wray in 2003, Olivine Atelier's mission is to sell perfumes that make women look, feel, and smell beautiful. She says that if you are "madly in love" with yourself, you can do anything. And these fragrances also help others—5 percent of all sales on Olivine Atelier goes toward Every Mother Counts, a nonprofit organization founded by Christy Turlington Burns to make pregnancy and childbirth safe for mothers worldwide.
We love: Love & Roses Beauty mist, a lightly scented spray for face, hair, and body. A perfect aromatherapy pick-me-up. Purchase on olivineatelier.com or etsy.com.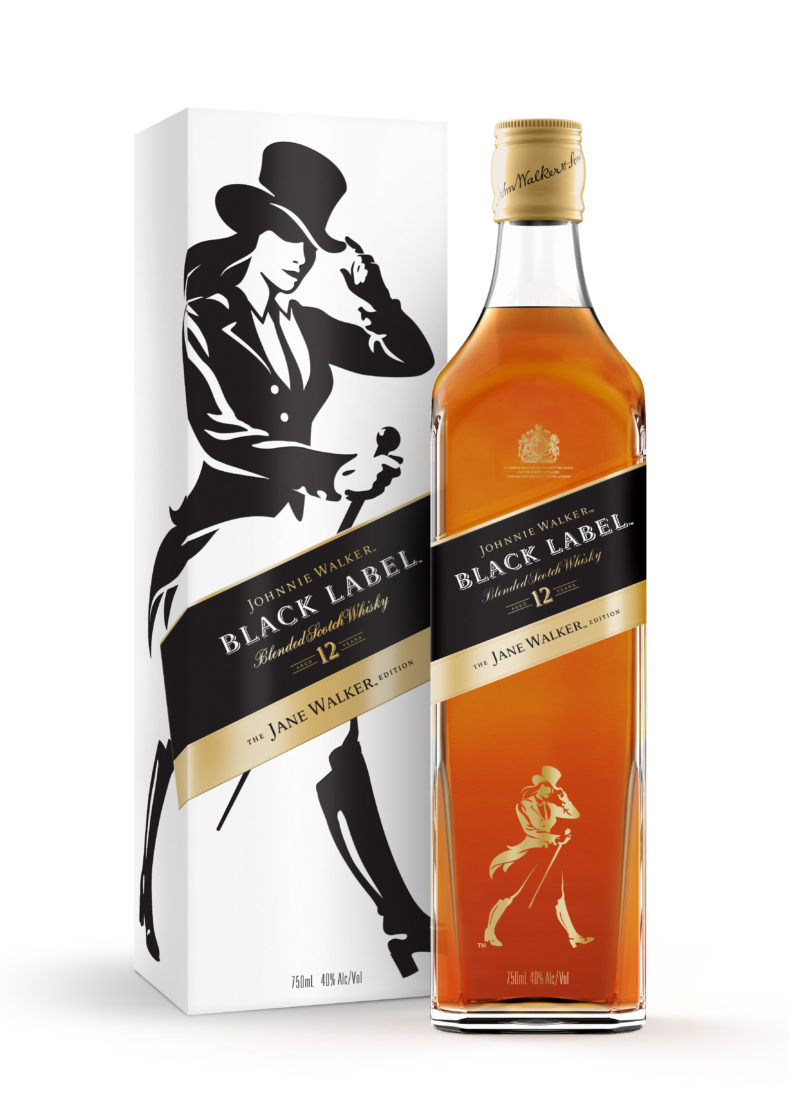 Jane Walker
Iconic whisky brand Johnnie Walker just unveiled its first female iteration of the brand's Striding Man logo. "We are proud to champion the effort to bring more female icons to the forefront of culture," says Stephanie Jacoby, vice president of Johnnie Walker North America. And she says Jane isn't going anywhere: "The Jane Walker icon is not just for Women's History Month, but is a permanent addition to our brand iconography and will endure alongside the Striding Man as a symbol of progress and gender parity." A dollar from every bottle of Jane Walker purchased will be donated to organizations championing women's causes, up to $250,000, starting with $150,000 toward Monumental Women, a nonprofit dedicated to creating a monument honoring America's women suffragists in Central Park.
We love: Jane Walker whisky. Purchase on Drizly.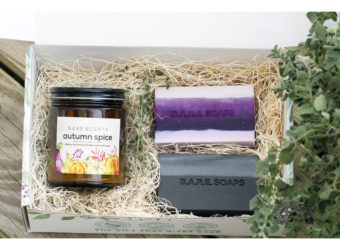 B.A.R.E. Soaps
Founded in 2012, B.A.R.E. Soaps is an all-natural soap company that works for worldwide sanitation education by bringing antiseptic resources to people around the world in need. All proceeds from soap sales go back into the business or to non-profit initiatives in Uganda and India. In Kalwa Slum, India, B.A.R.E. partners with the Sundara Fund to coordinate a program that collects, repurposes, and distributes used hotel soap while paying women fair wages. The women employed make three times local wages plus benefits, and 500 migrant mothers receive soap on a monthly basis.
We love: The essentials gift box, which includes two popular B.A.R.E. soaps and a candle. Purchase on bare-soaps.com.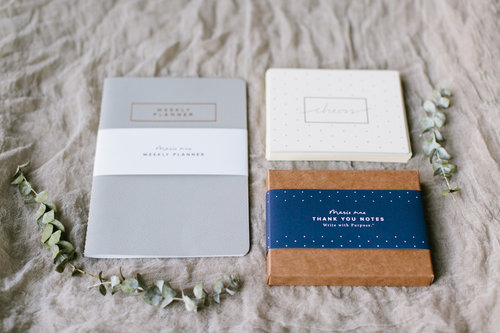 Marie Mae
Yes, Marie Mae is a place where you can find great, fashionable paper goods, but their mission statement is about so much more. They want their business to be a "force for good." All products sold are made from small businesses that embrace sustainability—and each product purchased provides one hour of business education for women in emerging markets, like Rwanda, through the Marie Mae Business School.
We love: The Quarterly Good Office Box, a surprise box featuring six to eight Marie Mae items produced by their favorite artisans. Purchase on mariemae.com.
Benefit Cosmetics
Starting in 2015, beauty brand Benefit Cosmetics has held their Bold is Beautiful project each May, where 100 percent of brow wax proceeds support local charities for women and girls in 19 countries. They've raised $11 million to date, and hope to continue that growth in 2018. U.S. Charity Partners this year include The Princess Project, Look Good Feel Better, Dress For Success, Step Up, and Girls Inc.
We love: A brow wax during the month of May. Book on benefitboutiques.com.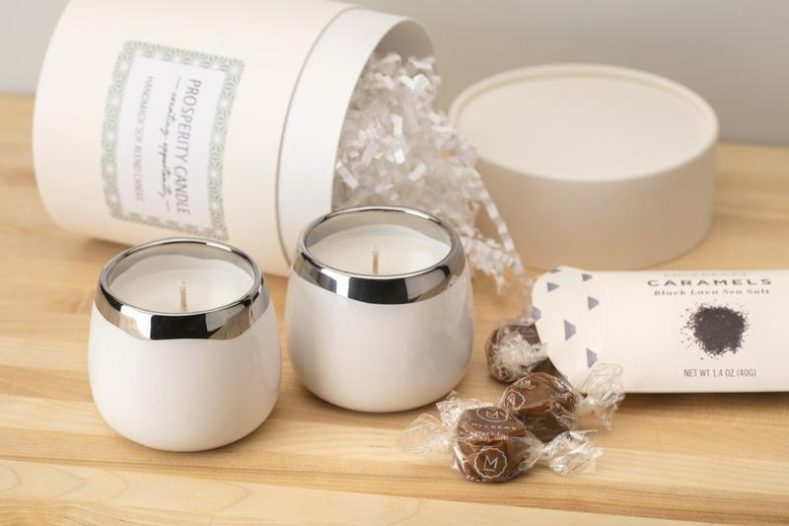 Prosperity Candle
In western Massachusetts, there is an old mill building where women gather to create a brighter future for women and girls—with candles. Their vegan candles are produced using quality waxes, natural cotton and wood wicks, and fragrances made with essential oils. But, most importantly, they're crafted by female artisans escaping persecution, war, or poverty. A card accompanies each candle featuring the woman's name and story; you can visit Prosperity's website to send your candlemaker a note back.
We love: Caramel by Candlelight, a soy blend candle that comes with a caramel treat! Purchase on prosperitycandle.com.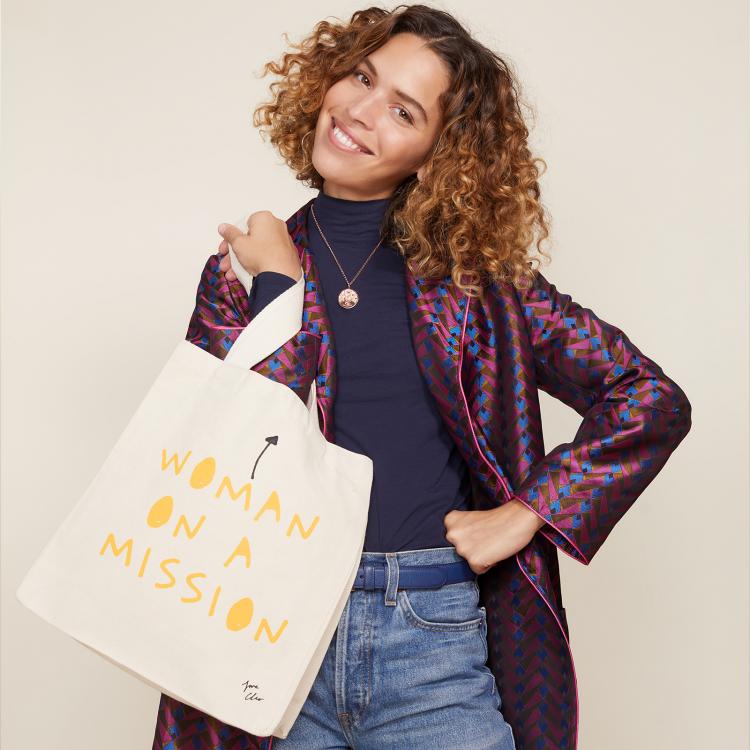 FEED
FEED was started by Lauren Bush Lauren in 2007 with the concept of creating products that would engage people in the fight against hunger. Since then, the organization has had a worldwide impact with their one-of-a-kind totes. Each bag has a number stamped on it to reflect how many people will be fed thanks to the purchase; plus, they bags are produced by artisans around the world under fair-labor conditions and with environmentally friendly materials when possible.
We love: As part of a limited-edition collection, the FEED Woman on a Mission totes' proceeds provide 10 school meals plus a donation to the female charity of choice from the Woman on a Mission who designed it. Poet Cleo Wade designed one we love and chose the Women's Prison Association for the proceeds. Purchase on feedprojects.com.