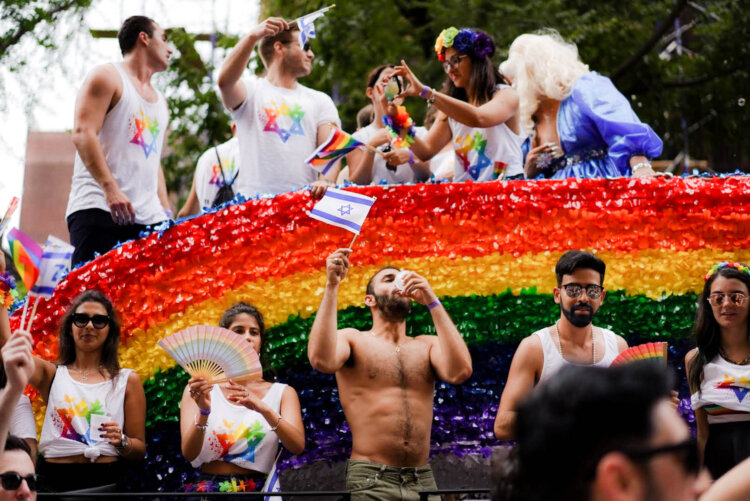 The Jewish community, although small, has pushed for pro-LGBTQ ballot measures, as well as pro-immigration ones, especially during the recent midterm election. In the wake of Pittsburgh, a very specific LGBTQ Jewish community expressed the importance of supporting one another in today's political climate.
Congregation Beit Simchat Torah is an LGBTQ+ temple that provides a haven for both LGBTQ Jews and their allies; it has been doing so since 1973. Since 2016, CBST's Rabbi Sharon Kleinbaum has encouraged the CBST community to support everyone; she even leads a group of members down to NYU's Islamic Center, where they stand outside with signs of support and to ensure the Muslim community feels safe going in to pray.
As part of the #ShowupforShabbat campaign post-Pittsburgh, members of the NYU Islamic Center showed up for Shabbat to support CBST in the same way CBST has supported them. In fact, so many members showed up that Kleinbaum joked during her sermon that she turned some away. "Turning them away" meant sending them to neighboring temples and sharing support in that capacity.
I was able to attend CBST, and photograph this special Shabbat. When walking into CBST on the first Shabbat post-Pittsburgh, LGBTQ Jews were greeted with love and acceptance from many other religious communities.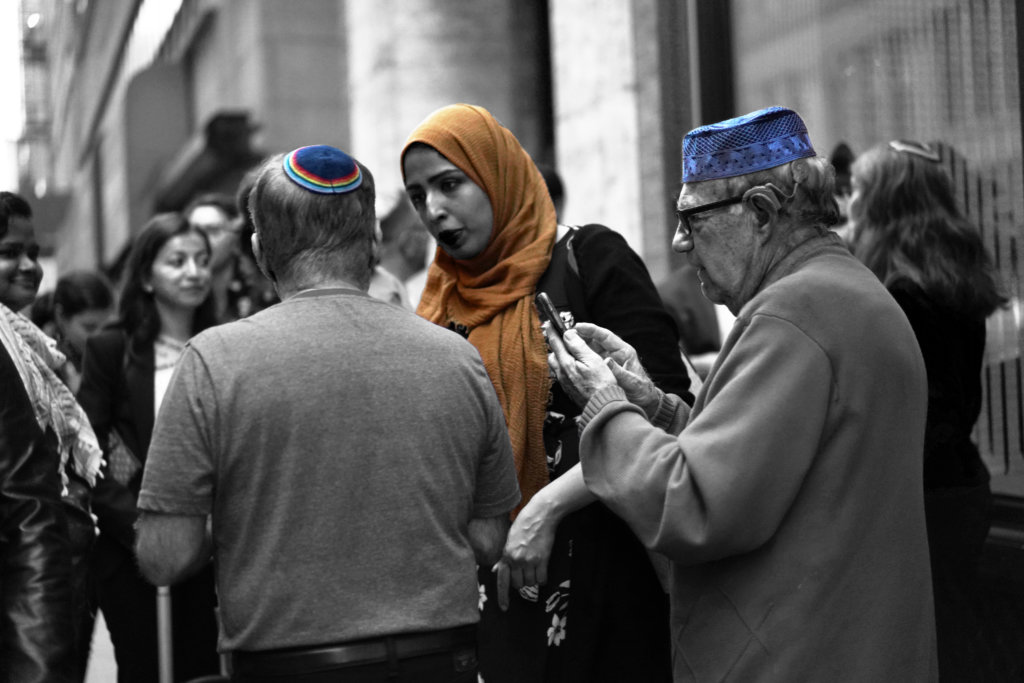 Before entering the sanctuary, everyone was given the opportunity to sign a card that would be sent to Squirrel Hill.
After signing the card, ushers directed everyone to the sanctuary, a simple, bright space filled with comfort and community. The sanctuary reached capacity far before the service started, with overflow on all floors. Many members had white or red roses, which the Muslim greeters outside gave to those before entering CBST.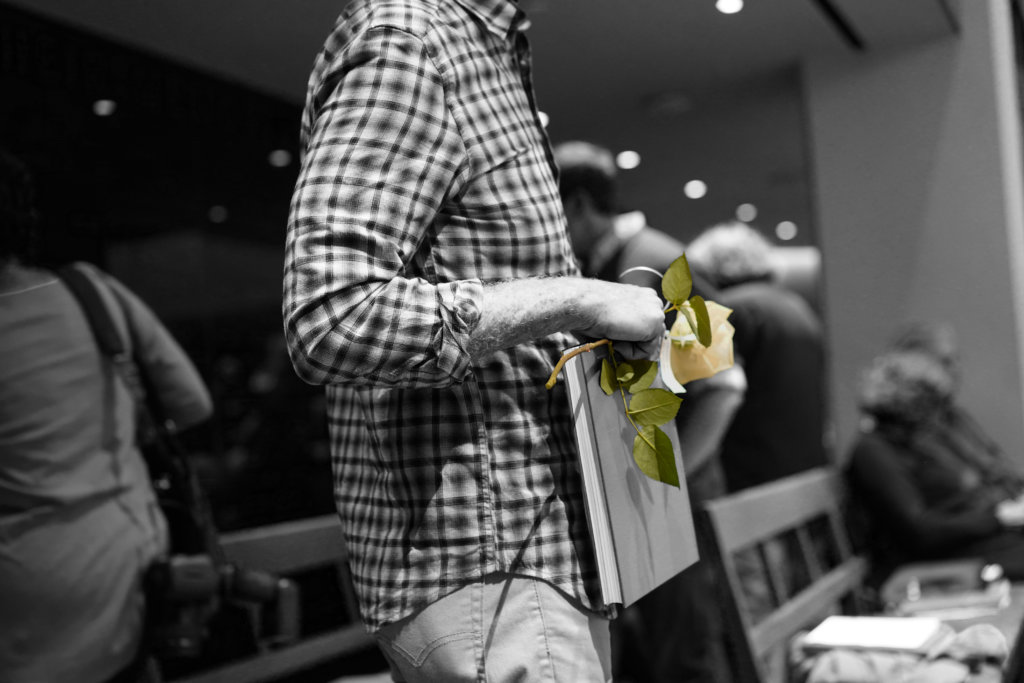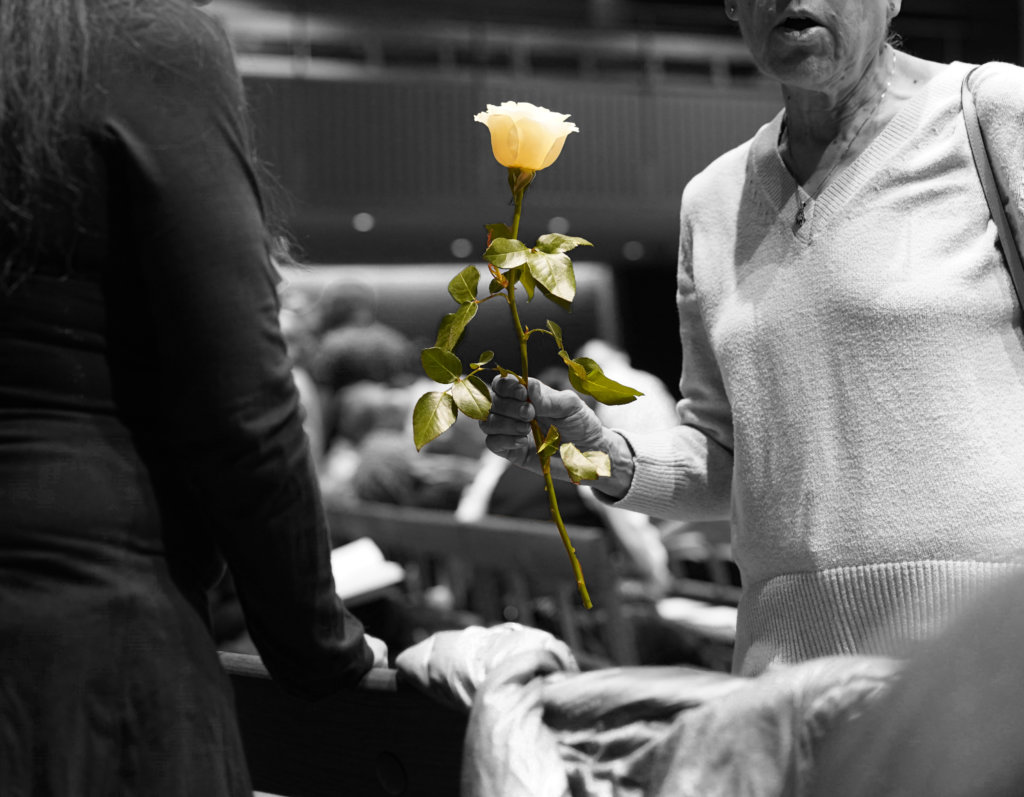 Active members kibitzed with those they recognized, while still wishing Good Shabbos to the newbies like me. Colorful kippahs adorned the heads of most, regardless of gender expression.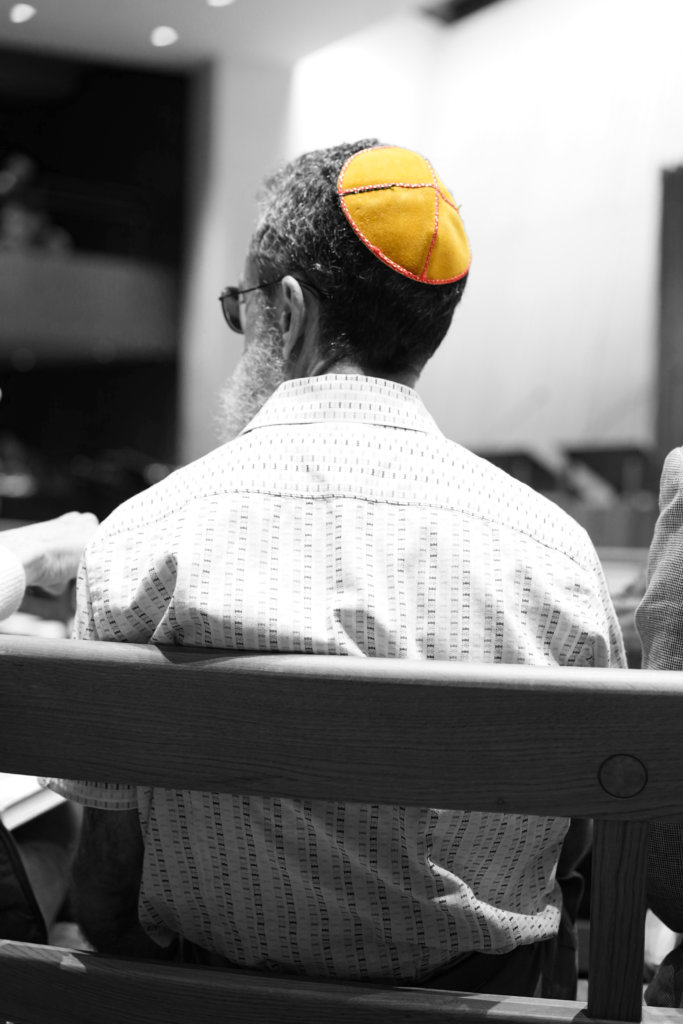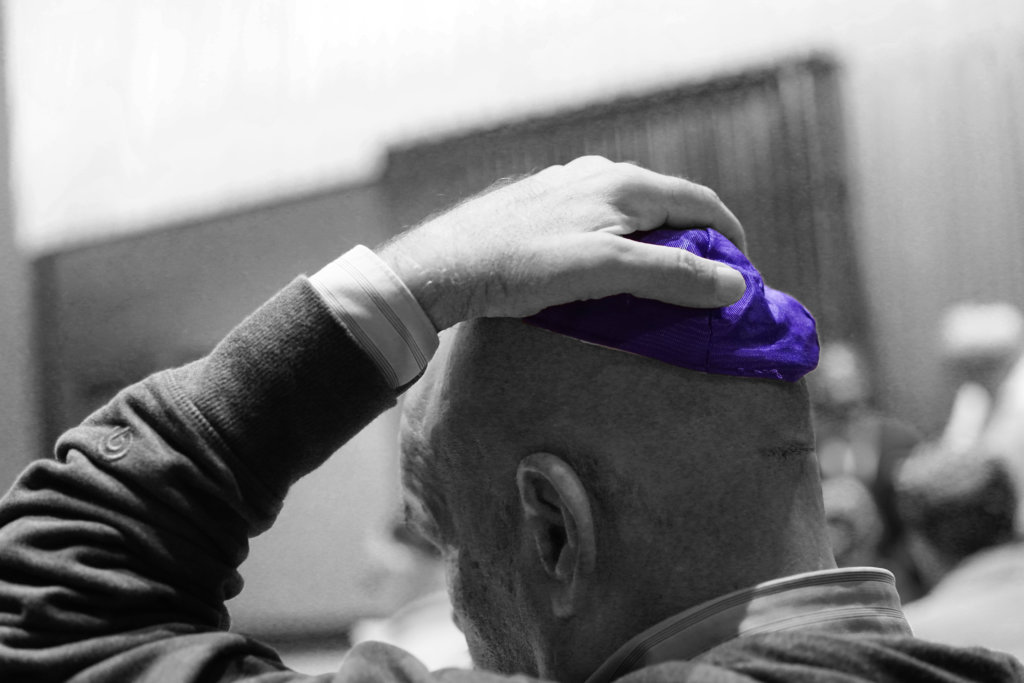 Once Rabbi Kleinbaum lit the candles, no more photography was allowed.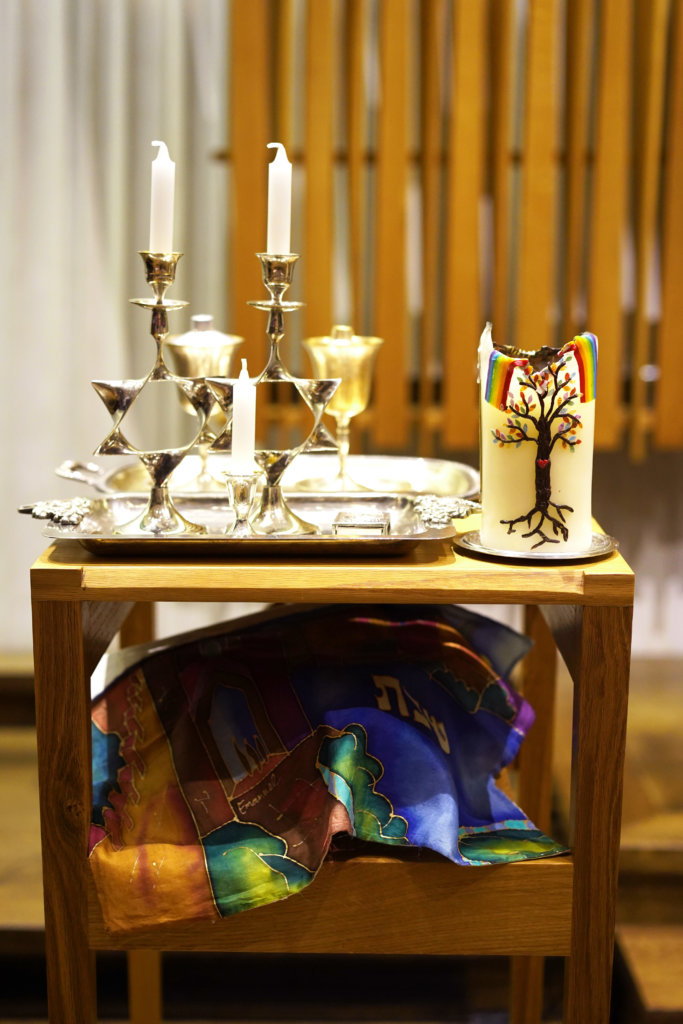 As much as I wish I had a photo documenting the hundreds of people of all different religions, races and sexual orientations with their arms wrapped around one other in solidarity, this one night I was grateful to have had my arms wrapped around those around me instead of my camera.