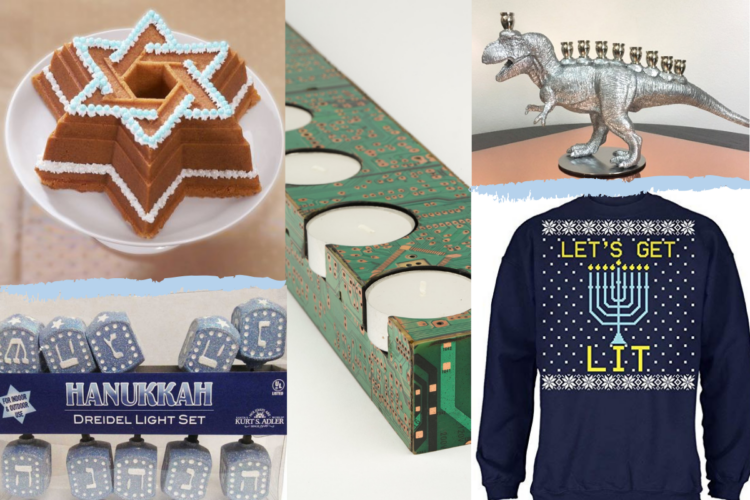 Hanukkah is almost upon us, and while many of us are pulling out and dusting off our family menorahs to bring in the Jewish holiday of lights, others may be looking to change things up. Many use simple metallic menorahs (Hanukkah candelabras) to hold candles for eight nights, but others seek something with a bit more personality.
Thankfully, there are menorahs and dreidels out there to suit every single taste from fun and funky to sleek and shiny. In addition, Christmas themed red and green are no longer the only colors you see in stores during the holiday season. There seems to have been an explosion in Hanukkah decor, clothes, and more!
Here are our top 10 picks when it comes to the most fun and unique Hanukkah swag.