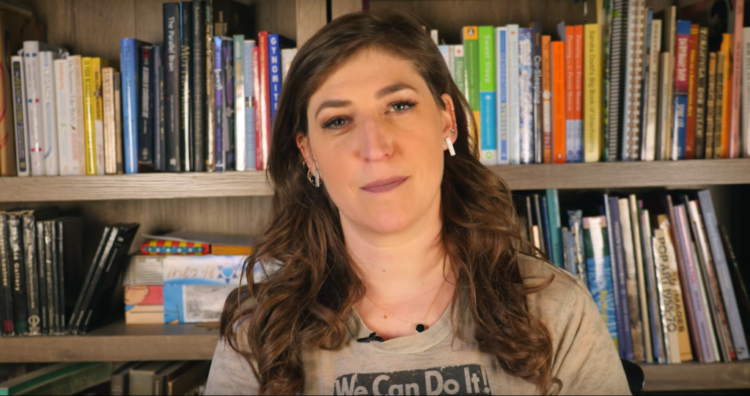 If you were ever a girl, you probably remember how challenging it was to balance it all – the changes in your body, budding teen romances, peer pressure and conflicting emotions about practically everything – and know who to talk to. Many girls never get the information that would be so helpful to them in understanding their teenage lives.
In her teens, Mayim searched for explanations for everything: why the world was the way it was, what boys and men wanted, what she wanted as a girl becoming a woman…and she didn't get a lot of the answers she needed. She learned a lot from teen feminist magazine Sassy, but still needed more information. What was missing was knowledge about hormones, changes in her body and why she felt what she felt when she fell for Misha (watch the video, she'll tell you).
That's why she wrote this book, so girls could become well-informed about their bodies and how the choices we make can be life affirming. "Knowing your emotions helps you get your needs met more effectively," Mayim says smartly.
And now Girling Up is here to help you affirm your strengths, your smarts and your spectacularness! But don't take our word for it – listen to the lady herself and then head to your virtual or actual bookstore and pick up a copy for yourself or for a girl in your life…