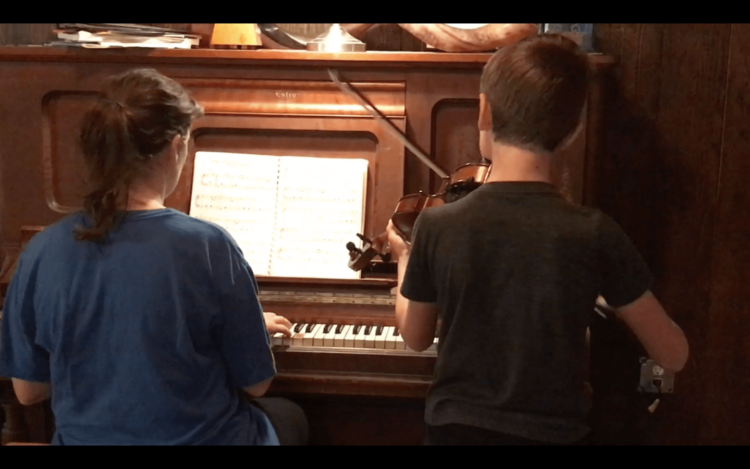 We all have our musical preferences – for some people, sharing musical taste is a must-have in friendships or romantic relationships, others can enjoy a wide range of styles, and take delight in creating the ultimate mixtape or playlist for any occasion. And of course, there's the music that  just takes you back to a certain time and place.
Like many of us, Mayim is deeply connected to music. She loves Weird Al, makes playlists for when she's happy and when she's sentimental, and treasures the ability to make music with her voice. Moreover, for her, music is family, particularly important in her relationship with her late father (you can read about how she mourned through music here).
In this latest musical chapter, Mayim sits at the piano accompanying her son, who is playing violin, and she is struck by the pieces that they play together. She remembers the music she played for her son when he was just a baby and marvels at the passage of time and the strength of the connection to that music. As the music continues, Mayim shares some of her thoughts with us about tradition and family, about her boy and the music that unites them.
What's your earliest musical memory? What kinds of music transport you back to a specific time and place? What music underscores your sunniest and most serious moments?