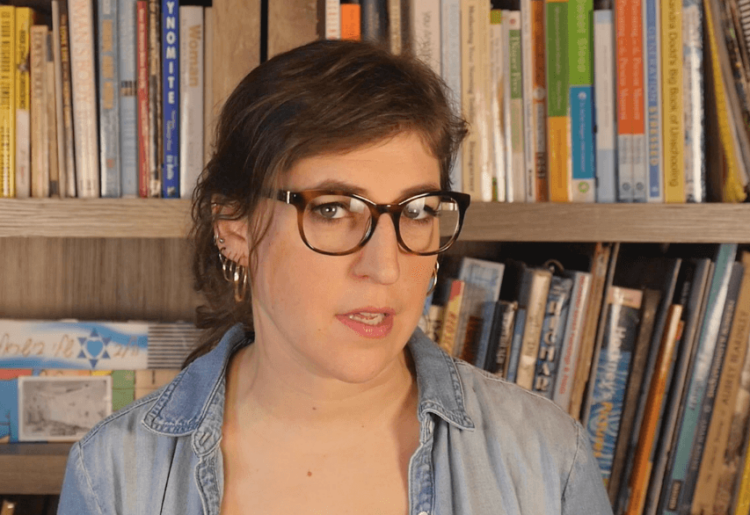 What makes a geeky mom? For Mayim – a self-proclaimed geeky mom – it's a combination of play and showing parental responsibility. Think of it as "loving all things superhero" combined with telling the kids to brush their teeth. It's silliness and structure; it's play and serious conversations.
Growing up, Mayim didn't have the same interests as her parents did – they always seemed to be working, and doing grownup things, she said in this video. But when Mayim had children, being a breastfeeding machine meant she was with her kids constantly: exposure to their sense of fun, play and fantasy – "kid things," she calls them here – reawakened the child in her who loves all those things, including brave princesses. (While Mayim namechecks Rogue One in this video, we like to think that this princess reference more specifically invokes Princess/General Leia and the woman who played her, Carrie Fisher.)
Mayim wants her children to see her as their parent, but not just as the kind of parent who will be only a disciplinarian, but one who shares her children's interests, a mom who will devote herself to creative play with her children, like building an awesome obstacle course.
How do you get creative with the children in your life? Glean some inspiration from this insightful and passionate video.
If you have not already done so, make sure to subscribe to Mayim's YouTube channel!