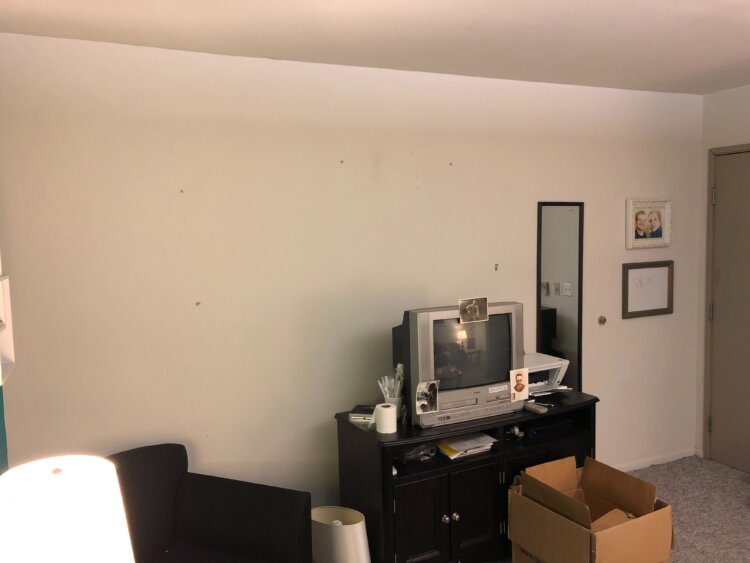 As the final season of The Big Bang Theory winds down, I know you are all wondering—what's going to happen to Amy and Sheldon and their Nobel Prize? What about Raj and his on-again, off-again fiancee? What about Stuart and Denise and their adorable, geeky love fest? And of course, what about Leonard and Penny, and Bernadette and Wolowitz? Those are the on-camera things we are all waiting to find out, but there are so many things going on behind the scenes as we wind down as well.
There's a lot that we're preparing for. We'll soon need to say goodbye to coworkers and friends who we will no longer get to see nearly every day. We are leaving the comfort of a job (which includes Warner Brothers, with its awesome gym facilities and delicious commissary). And, I am readying myself to re-enter the world of being a mom and looking for whatever work I'll have next.
But something that needs to happen right now is figuring out what happens to my dressing room, which will need to be dismantled. For nine years that room has been my hang out space, my socializing space, and my refuge. Pretty much every cast member has been in there at one point or another. My kids have hung out there. I've had boyfriends and ex-husbands join me, managers and agents, and my mom and her book club friends. It's my place at work. I meditate and nap in my room every tape night for the past almost two years.
And now it's gotta go.
I never really decorated my dressing room; everyone says it looks like a dorm room because the Warner Brothers-issued furniture is pretty…spartan. I have a 10" TV with a built-in VCR and DVD player which was there when I moved in. I never felt the need to upgrade to a flat screen. I do have pictures of three of my artistic heroes taped to the frame of the TV to remind me what art can be: Bob Dylan, Albert Camus, and Jean-Paul Sartre. You may not think I put that level of art into my role of Amy Farrah Fowler, but they're part of me as much as she is.
While I haven't changed up any of the furniture, I have decorated the walls. There's kabbalistic artwork by David Friedman, a painter who lives in the mystical city of Tzfat in Israel. There is also a painting of Sisyphus by an old friend of mine, Ruben Hickman. I have photos of my kids at various ages: as babies, toddlers, and of them now. A vintage postcard from my ex-boyfriend's hometown in Iowa is still up. I love it. All of these things give me comfort.
And now it's time for them to come down. I have removed some of the tchotchkes I had up on a little shelf: a model of the human brain, a tiny mouse doll which was my brother's when we were kids, a Hello Kitty/My Melody box which my bestie Elsa and I both have. I also brought my Critics Choice Awards home. They're in my closet since I don't know where to put them.
The details of the end of something are always complicated. Things don't just end. They cease to be, and we have to literally dismantle the structures that held them up. My dressing room held me up in so many ways. And all of this is so bittersweet. But honestly, the taking down of the things that comforted me feels mostly bitter! I wonder what the last thing to be taken down will be. Probably the picture of me at five-years-old, which is on the door that faces the hallway.
Because when this all ends, that's what really remains. That's me. A kid. Playing dress up as my living. And that room held all of the hope and inspiration and dreams of that little girl. And now it's time for her to step out of that comfort zone to find her next adventure.
Onward.