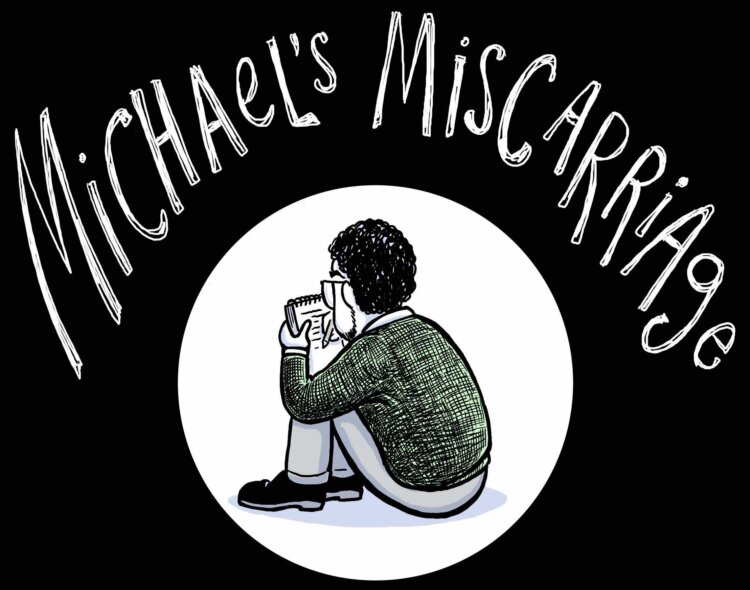 In May 2014, I suffered a traumatic miscarriage. Three years later, with the support of Mayim Bialik, I launched "Miscarried," a short comic that detailed my experience.
The response was overwhelming. I received messages from all over the world from those who have suffered miscarriages and felt comfortable sharing their experiences with me. I started attending conferences and festivals to speak about my comics.
Two days after my comic was released, while talking to my husband, Eli (who edits my comics along with filmmaker Keren Hantman), I mentioned that I should consider creating a comic about a husband's perspective in miscarriage. For as little as women speak about their experiences, men are expected to be the pillar of strength at that time, so their emotional needs often take a back seat, sometimes permanently.
Exactly one hour after having this conversation, I received an e-mail from a fan, who strongly suggested that I create a comic about a miscarriage from a husband's perspective. Her husband kindly volunteered to share his story. Our correspondence evolved into a deep friendship, and thus began the development of the second comic in my Cartoonmentary (= Cartoon + Documentary) series, "Michael's Miscarriage."
With Father's Day coming up, I hope this sheds some light on the emotions of those who wish to be fathers and gives a voice to those who have suffered a loss. Everyone is entitled to their right to grieve, and nobody should be suffering alone. Enjoy the comic in full below.