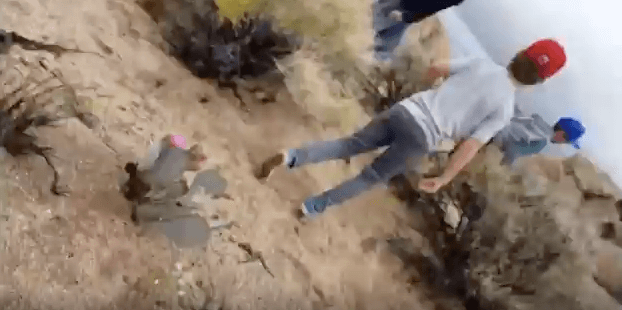 Recently, Mayim joined a camping trip to Joshua Tree with her ex-husband and two sons, and filmed the experience through her own personal lens (and with her own camera too!)– Kind of like a video diary!
Join Mayim on her adventure, and find out what happens on a camping trip when it rains. What happens when the sun comes out? Which elements of nature caught Mayim's eye? How did this trip work? It's all in this vlog! Enjoy!
On behalf of the GrokNation editorial staff, we want to congratulate Mayim on a job well done! We also want to thank her for sharing this personal moment in her life, for being our tour guide and for educating us about the nature that she discovered and explored throughout the trip.
(Make sure to subscribe to Mayim's channel to make sure to get her newest videos as soon as they're posted…)